Cannabis Weekly Round-Up: Aurora Wants to Buy MedReleaf for C$3.2 Billion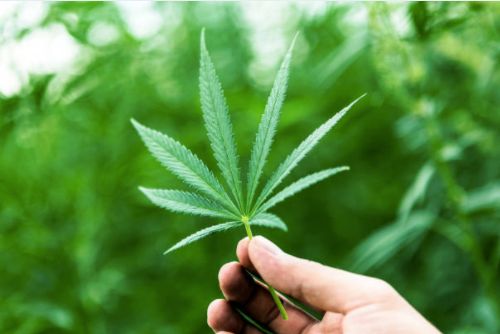 The Investing News Network rounds up some of the biggest company and market news in the cannabis market for the past trading week.
During the past trading week (May 14 to 18), the latest act of consolidation in the public cannabis market was confirmed with a major Canadian licensed producer announcing the acquisition of a fellow TSX-listed company.
A closer look at the most recent quarterly update from one of the newest cannabis producers to join the TSX completes this Cannabis Weekly Round-Up.
To start the week, the market received confirmation of Aurora Cannabis (TSX:ACB) buying fellow licensed producer MedReleaf (TSX:LEAF) in a deal worth nearly C$3.2 billion. Charles Taerk, president and CEO of Faircourt Asset Management, told the Investing News Network (INN) that in his opinion the biggest winners in this transaction are MedReleaf shareholders.
"To join Aurora, [MedReleaf shareholders] are getting a premium, and if they do hold onto the stock going forward Aurora seems to have good attention in the market and are getting a premium valuation, so it will be a good lift for MedReleaf shareholders," Taerk said.
CannTrust increases expectations of new facility
INN also reported on CannTrust Holdings' (TSX:TRST) first-quarter report, in which the company announced it will upgrade its production projections for its upcoming Niagara Greenhouse facility. Management now expects to produce 50,000 kilograms of cannabis product from its new facility.
In a research note issued on Tuesday (May 15), Echelon Wealth Partners analyst Russell Stanley maintained his "speculative buy" rating on the company and set a one-year price target of C$18.50.
During a recent episode of the Opportunities in Public and Private Markets podcast, Jason Karp, founder and portfolio manager at Tourbillon Capital Partners, gave his opinions on the cannabis market and offered investors his personal take on the competition between this burgeoning market and cryptocurrency investing.
"I think it is almost insane if you are an investor of any kind — public or private — to not have a strong opinion and not have basic knowledge on what's going on with cannabis," Karp said. "I would go so far as to say I think it's far more important to be knowledgeable on this than it is to be on crypto," he said. Karp explained he favors businesses with healthy cashflow if they involve alternative industries.
"Betting on a cryptocurrency is betting that someone is going to pay you more for the same thing that you bought without any cash flow generation," Karp said. "Whereas with [cannabis] if your cash flows grow, you could be wrong on whether people want to buy it from you or not but you still win."
US marijuana index goes up in April; Canadian index dips
The Marijuana Index tracks cannabis stocks across North America with exposure to the Canadian and US public markets. During the month of April, index managers reported that the US index increased in value by 19 percent, while its Canadian counterpart tracking 24 stocks dropped 9 percent.
"Canada's stock market experienced mix results in April, with the S&P/TSX Venture Index, Canada's leading small-cap index, decreasing 1.6 [percent]," said the Marijuana Index. "The average trading volume of constituents on the Canadian Marijuana Index decreased 16 [percent] in April."
The US index can credit its boost to former Speaker of the House John Boehner's decision to join the advisory board of US-focused private cannabis operator Acreage Holdings. According to the firm, the biggest gainers on the US index in April were General Cannabis (OTCQB:CANN) with a 96-percent return, and CV Sciences (OTCQB:CVSI) with a 60-percent return.
Don't forget to follow us @INN_Cannabis for real-time news updates! 
Securities Disclosure: I, Bryan Mc Govern, hold no direct investment interest in any company mentioned in this article.