Blockchain Technology Stocks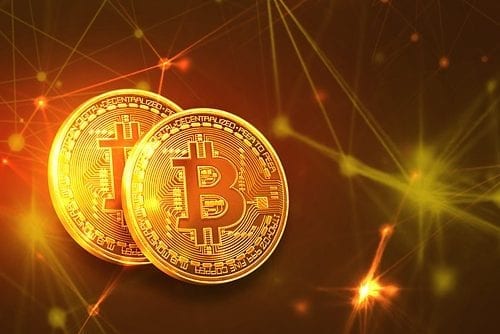 The blockchain technology sector is maturing. Here's a look at a few top blockchain technology stocks.
The blockchain technology sector has experienced notable growth over the past few years. 2021 is shaping up to be another interesting year as well, leading many investors to ask the question, "What are the best blockchain technology stocks?"
As Boston Consulting Group's Zia Yusuf notes in Barron's, "The combination of blockchain, the internet of things (IoT) and artificial intelligence (AI) for optimizing supply chains is profoundly exciting. In certain industries with complex supply chains and thin margins, applying the combination of these emerging technologies to logistics and supply functions has the potential to be a real difference maker."
In its 2020 Global Blockchain Survey, Deloitte states that 55 percent of companies surveyed consider blockchain technology to be one of their top five strategic priorities, while 36 percent of respondents said they are planning at least US$5 million in spending on blockchain technology over the next 12 months.
PayPal's (NASDAQ:PYPL) recent launch of online payment service that allows customers to buy, hold and sell cryptocurrencies within their accounts is no doubt a significant catalyst for the blockchain sector.
Investing in blockchain technology stocks
As blockchain technology continues to mature, there will still be many opportunities for investors. Blockchain is not a physical asset that can be purchased, so investors are turning to other means of gaining exposure to this segment of the tech market. There are a number of options for investing in blockchain technology, including blockchain exchange-traded funds or blockchain stocks.
Below are just a few blockchain technology stocks for investors to consider. These are three of the top performing blockchain technology stocks on the NASDAQ and are listed by market cap at the time of publication.
1. Riot Blockchain (NASDAQ:RIOT)
Market cap: US$3.52 billion
Riot Blockchain was one of the first pure play blockchain companies on the NASDAQ.
This blockchain stock focuses on cryptocurrency mining of bitcoin and the company's stock price has risen right alongside the cryptocurrency markets in recent years.
Since early 2020, Riot has been completely focused on expanding and upgrading its mining capabilities, securing the most energy efficient miners currently available. "We are at an exciting and critical juncture in our industry, with Bitcoin positioned to disrupt the global financial system," said newly appointed Riot CEO Jason Les.
2. Overstock.com (NASDAQ:OSTK)
Market cap: US$3.22 billion
While not a pure blockchain company, Overstock.com was among the first US retailers to accept bitcoin. In 2018, the company introduced tZERO, a security token trading platform, allowing accredited investors to trade tokens through broker-dealer Dinosaur Financial Group.
In addition to its tZERO token, in 2014 Overstock.com created Medici Ventures, a subsidiary that invests in blockchain ventures spanning from finance to agriculture. In 2021, Overstock.com is partnering with Pelion Ventures to transform Medici Ventures into a blockchain-focused investment fund.
3. Marathon Patent Group (NASDAQ:MARA)
Market cap: US$3.18 billion
As with Riot, Marathon Patent Group is one of the first publicly traded blockchain companies on the NASDAQ. One of the largest Bitcoin mining companies in North America, Marathon's mining fleet continues to grow. In February 2021, the company increased its mining capacity via the purchase of an additional 4,000 miners, representing a 256 percent increase in its hashrate production. Once installed, Marathon's mining fleet will consist of 6,560 miners producing approximately 688 (petahash per second) PH/s.
Don't forget to follow us @INN_Technology for real-time news updates!
Securities Disclosure: I, Melissa Pistilli, hold no direct investment interest in any company mentioned in this article.