Blockchain Technology Stocks: 10 Biggest Companies in 2023
Apr. 06, 2023 01:30PM PST
Blockchain Investing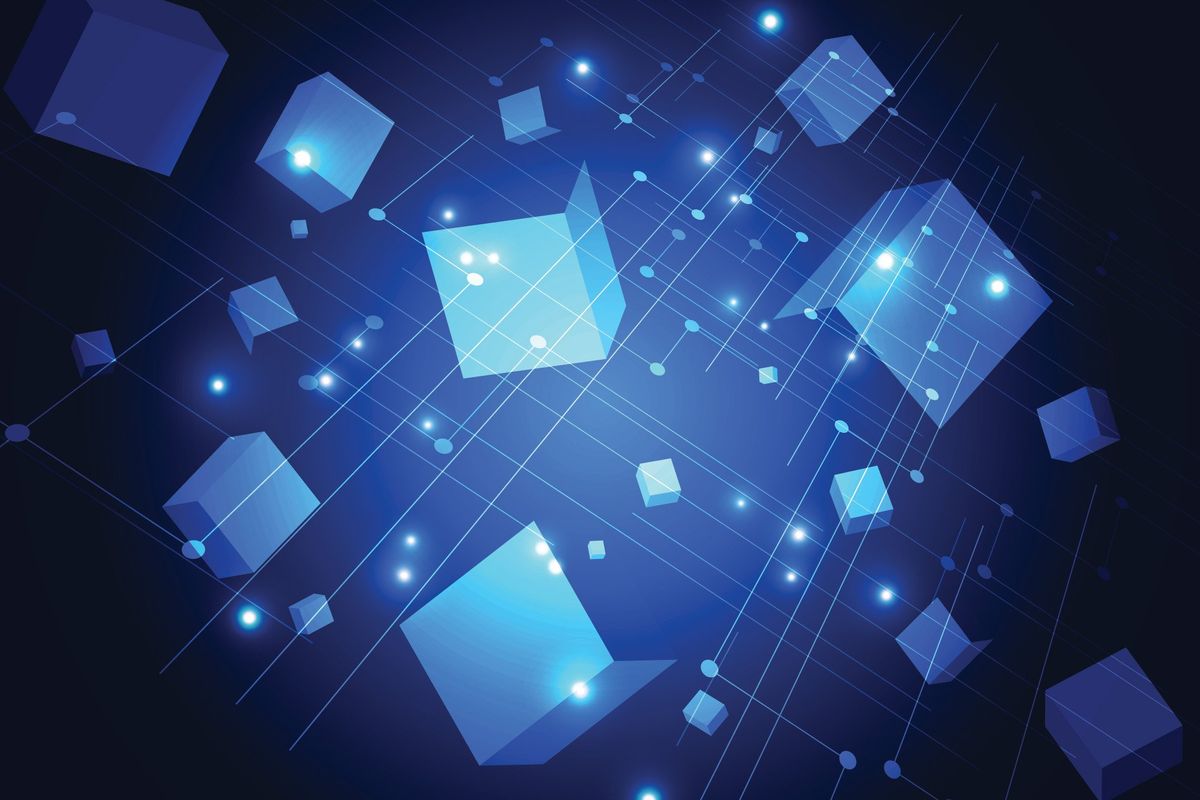 The blockchain technology sector is maturing. Here's a look at 10 of the largest US and Canadian blockchain technology stocks by market cap.
The blockchain technology sector has experienced notable growth over the past few years. Although 2022 was a turbulent time for the market, investors are beginning to learn to live with the volatility of blockchain technology stocks.
As Boston Consulting Group's Zia Yusuf notes in Barron's, "The combination of blockchain, the internet of things (IoT) and artificial intelligence (AI) for optimizing supply chains is profoundly exciting." Using these emerging technologies in industries with thin margins and complex supply chain needs could make a big difference for logistics.
Similarly, professional services network Deloitte says blockchain technology can play a vital role in ensuring stakeholder trust in capital markets. "Perhaps it's inevitable that the tokenization of assets in capital markets is one of the top enterprise blockchain use cases, with organizations such as Broadridge (NYSE:BR), Clearstream, and Goldman Sachs (NYSE:GS) using blockchain-based transaction platforms to help eliminate system and process inefficiencies and help increase participants' trust in capital markets," said Mike Bechtel, the firm's managing director and chief futurist.
---
As blockchain technology matures, there will be many opportunities for investors. Along with blockchain exchange-traded funds and other avenues, blockchain technology companies are a means of gaining exposure to this segment of the tech market.
US blockchain stocks
Below are five of the largest US blockchain technology stocks by market cap on the NASDAQ and NYSE for investors to consider. Market cap figures were current as of April 5, 2023.
Market cap: US$150.35 billion
German software company SAP is best known for its enterprise resource planning software, designed to help businesses manage operations and customer relations. The company's Business Technology Platform is comprised of four technology portfolios: database and data management, application development and integration, analytics and intelligent technologies.
SAP's solutions include blockchain-as-a-service offerings, which allow access to blockchain services provided by companies such as Hyperledger Fabric, MultiChain and Quorum Information Technologies (TSXV:QIS). The company is set to launch a new suite of blockchain-based products for business-to-business applications.
Market cap: US$122.34 billion
Global fintech company Intuit leads the world in personal and business finance software. Its platform serves the more than 100 million customers worldwide who use well-known brands such as TurboTax, Credit Karma, QuickBooks and Mailchimp.
Intuit started off the year by filing a non-fungible token (NFT) patent application with the US Patent and Trademark Office in preparation for the launch of downloadable computer software for virtual asset transactions in the metaverse.
Market cap: US$119.99 billion
American multinational conglomerate IBM is one of the world's largest information technology companies, and is best known for its hardware and software products, such as computers, servers, storage systems and networking equipment. In recent years, IBM has sought to make its mark in the blockchain space as well.
Some of the IT giant's blockchain offerings include the IBM Food Trust Ecosystem, which applies blockchain technology to supply chain management; SecureKey, which is built on the IBM Blockchain and used in the identity verification app Verify.Me; and IBM Blockchain World Wire, which allows cross-border payments to be cleared and settled in a matter of seconds.
Market cap: US$94.54 billion
California-based ServiceNow is a platform-as-a-service and software-as-a-service (SaaS) company that provides cloud computing capabilities to help companies manage digital workflows for enterprise operations. ServiceNow's Now Platform is a cloud-based platform for automating IT management workflows.
ServiceNow is a member of the Hedera Governing Council, the leading public distributed ledger governing body. The company is also a Hedera distributed ledger technology network user, which allows its Now Platform customers and partners to benefit from the network's capabilities.
Market cap: US$82.86 billion
PayPal has led the charge in the digital payment revolution for more than two decades. The fintech company's platform is used by more than 425 million consumers and merchants across over 200 markets globally.
PayPal enables its US- and UK-based customers to buy, hold and sell four types of cryptocurrency — Bitcoin, Ethereum, Litecoin and Bitcoin Cash — through its platform. These cryptocurrencies can now be used alongside other payment methods in the PayPal wallet to make purchases. In the US, the company has introduced crypto services on its mobile payment service Venmo.
PayPal is also looking into partnerships with licensed and regulated cryptocurrency platforms and with central banks. In December 2022, PayPal entered a partnership agreement with MetaMask to allow users to purchase cryptocurrencies via the MetaMask platform using their PayPal accounts. The company has joined Coinbase's (NASDAQ:COIN) TRUST Network as it seeks to strengthen its regulatory compliance.
Canadian blockchain stocks
Below are five of the largest Canadian blockchain technology stocks by market cap on the TSX for investors to consider. Market cap figures were current as of April 5, 2023.
Market cap: C$81.71 billion
Shopify has grown a proprietary global e-commerce platform for online stores and retail POS systems. Its system involves subscription-based software that allows users to launch, build and manage their own online sales. The Ottawa-based company's platform also allows users to develop marketplaces for NFTs. In July 2021, the NBA's Chicago Bulls launched an online store on Shopify to sell the sports association's first-ever NFTs, including digital artwork of NBA championship rings.
Shopify participated in the US$24 million Series A funding round for startup Thirdweb, which has created a development toolkit for building and launching Web3 products such as blockchain games, NFTs and marketplaces. More recently, Shopify launched a suite of blockchain commerce tools for merchants on its platform.
Market cap: C$31.15 billion
CGI is one of the world's largest IT systems integration and business consulting firms in the world. It bills itself as "one of the few end-to-end consulting firms with the scale, reach, capabilities and commitment to meet clients' enterprise digital transformation needs."
In terms of blockchain, CGI helps clients use the technology to build future-ready, secure and efficient enterprise networks. The Bank of Montreal (TSX:BMO,NYSE:BMO), Royal Bank of Canada (TSX:RY,NYSE:RY), Mitsubishi UFJ Financial Group (NYSE:MUFG,TSE:8306) and National Bank of Canada (TSX:NA,OTC Pink:NTIOF) have all partnered with CGI to integrate its SaaS Trade360 with Skuchain's blockchain platform to replace the traditionally complex and paper-intensive nature of trade finance.
Market cap: C$13.97 billion
OpenText is a global leader in enterprise information management, and provides a cloud integration platform for digital supply chains and business ecosystems. The company's customers include some of the world's largest enterprises in the manufacturing, retail, consumer goods and financial services industries.
OpenText's platform integrates IoT, AI and blockchain technologies to build autonomous, intelligent and connected supply chains. According to the company, "OpenText technology can enable you to build the digital backbone needed for B2A integration that includes IoT data, as well as AI/ML predictive analytics, and will eventually enable you to integrate blockchain technology through its business partners." OpenText is a member of the Blockchain in Transport Alliance, the largest commercial blockchain alliance in the world, with nearly 300 members primarily from the freight, transportation and logistics industries.
Market cap: C$8.07 billion
Electronic payment processor Nuvei offers online, mobile and in-store payment solutions and consulting to brands in local and global markets. Its proprietary platform provides seamless pay-in and pay-out capabilities to help businesses "remove payment barriers, optimize operating costs and increase acceptance rates."
Through its subsidiary Simplex, which has a partnership with Visa (NYSE:V), Nuvei offers branded Visa debit cards to its partners across Europe and the UK. In mid-2022, the company launched a partnership with Bibox, the world's first AI-driven digital asset trading platform, which allows easier access to more than 145 cryptocurrencies.
Market cap: C$2.99 billion
POS and ecommerce software provider Lightspeed Commerce offers a one-stop cloud-based POS system for small- and medium-sized businesses in more than 100 countries.
The platform helps restaurants and retailers manage inventory, view customer data and analyze multi-channel sales data within one system. One way it does this is by integrating an electronic POS system with proprietary blockchain technology; this help restaurateurs ensure compliance with tax regulations, while reducing the complexity of billing and supply chain management.
FAQs for blockchain technology stocks
What should everyone know about Bitcoin?
Bitcoin and other cryptocurrencies are prone to volatile swings, which may lead to major monetary gains as well as catastrophic losses. But does that mean crypto is a bad investment? Each investor needs to make their own decisions.
Will we only have digital currencies in the future?
While central banks around the world are considering how to integrate regulated digital currencies into the current financial system, cryptocurrencies are still inherently vulnerable to instability. Crypto will not replace cash anytime soon.
Why do blockchain coins and stocks fall at the same time?
Those invested in crypto coins are often also invested in stocks. When investors lose confidence in one area of the market, they tend to lose confidence in others. Blockchain-focused stocks will be especially vulnerable to large drops in cryptocurrency prices.
Don't forget to follow us @INN_Technology for real-time news updates!

Securities Disclosure: I, Melissa Pistilli, hold no direct investment interest in any company mentioned in this article.
How to invest in Blockchain:
Featured Blockchain Investing Stocks
Investing News Network websites or approved third-party tools use cookies. Please refer to the cookie policy for collected data, privacy and GDPR compliance. By continuing to browse the site, you agree to our use of cookies.