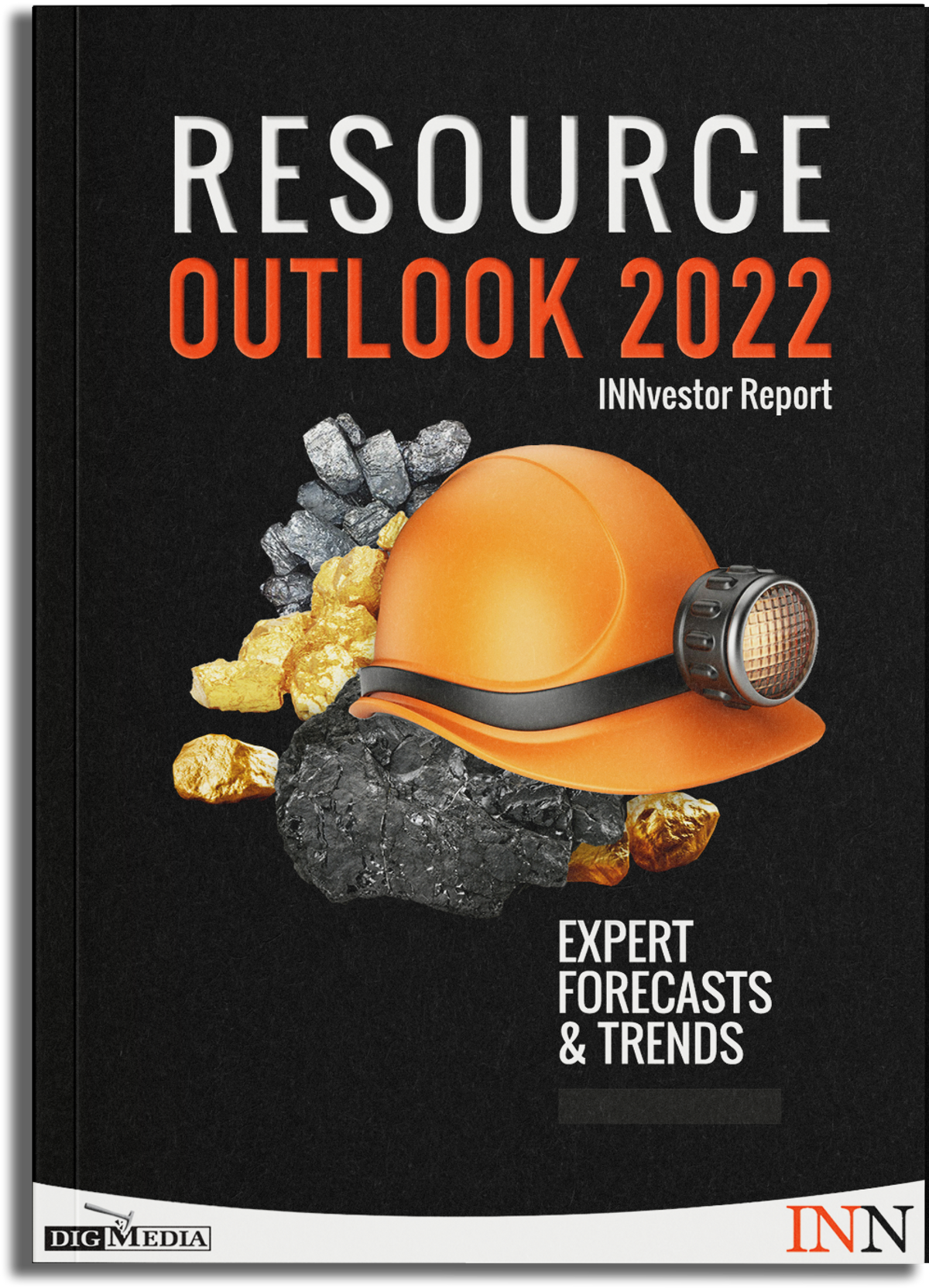 Find out what is in store for the resource sector in 2022!
The Investing News Network (INN) spoke with analysts, market watchers and insiders about which trends will impact this sector in the year ahead.
✓ Trends        ✓ Forecasts       ✓ Top Stocks
Table of Contents:
Gold Outlook 2022: Consolidation a Launching Pad for Price Rise
Silver Outlook 2022: Supply/Demand Trends Could Catalyze Price
Platinum Outlook 2022: Rising Demand to Offset Supply Surplus
Palladium Outlook 2022: Auto Demand to Determine Price Movement
Copper Outlook 2022: Prices Likely to Remain High, Modest Surplus Expected
Nickel Outlook 2022: Balanced Market Ahead, Prices to Remain Strong
Zinc Outlook 2022: Analysts Expect Small Refined Deficit
Iron Outlook 2022: Prices to Face Pressure on Bearish Demand Outlook
Lead Outlook 2022: Demand to Recover, Prices Likely to Remain High
Lithium Outlook 2022: Demand to Outpace Supply, Price Upside to Remain
Cobalt Outlook 2022: Rapid EV Growth to Drive Demand, Resilience in Prices
Graphite Outlook 2022: Demand from Battery Segment to Remain High
Vanadium Outlook 2022: Battery Demand Poised to Grow, Supply Threats Mount
Manganese Outlook 2021: Steel Demand to Recover, Oversupply to Persist
Uranium Outlook 2022: Prices Have Broken Out, How High Will They Go?
Oil and Gas Outlook 2022: Uncertainty and Risk to Drive Prices
Diamond Outlook 2022: Market Stronger After COVID Blow, Digital Sales Offer Support
Rare Earths Outlook 2022: REE Magnet Prices to Remain High
Potash Outlook 2022: Supply Disruptions Push Prices to 13 Year High
Phosphate Outlook 2022: Geopolitics to be a Key Market Mover
Coal Outlook 2022: Lower Prices Ahead, Investment Slows Down
Molybdenum Outlook 2022: Uncertain Demand, Declining Supply to Support Prices
Aluminum Outlook 2022: Analysts Bullish on Prices, Deficit Ahead
A Sneak Peek At What The Insiders Are Saying
"I think eventually gold wins, because eventually the markets are going to realize that the (US Federal Reserve is) essentially powerless to defeat inflation, or even fight it in any significant way."
— Brien Lundin, editor of Gold Newsletter

"Inflation) won't matter until it does ... silver did not take off in the late 1970s until the very end. Inflation had been running hot for quite some time and silver had modest moves, and then all of a sudden it went straight up."
— David Morgan, publisher of the Morgan Report

"The biggest surprise (of 2021) was the price performance of nickel. We were not expecting a big price drop ... but I don't think anyone anticipated just quite how high the price was going to go."
— Marta Dec, CRU Group

Who We Are
The Investing News Network is a growing network of authoritative publications delivering independent, unbiased news and education for investors. We deliver knowledgeable, carefully curated coverage of a variety of markets including gold, cannabis, biotech and many others. This means you read nothing but the best from the entire world of investing advice, and never have to waste your valuable time doing hours, days or weeks of research yourself.
At the same time, not a single word of the content we choose for you is paid for by any company or investment advisor: We choose our content based solely on its informational and educational value to you, the investor.
So if you are looking for a way to diversify your portfolio amidst political and financial instability, this is the place to start. Right now.