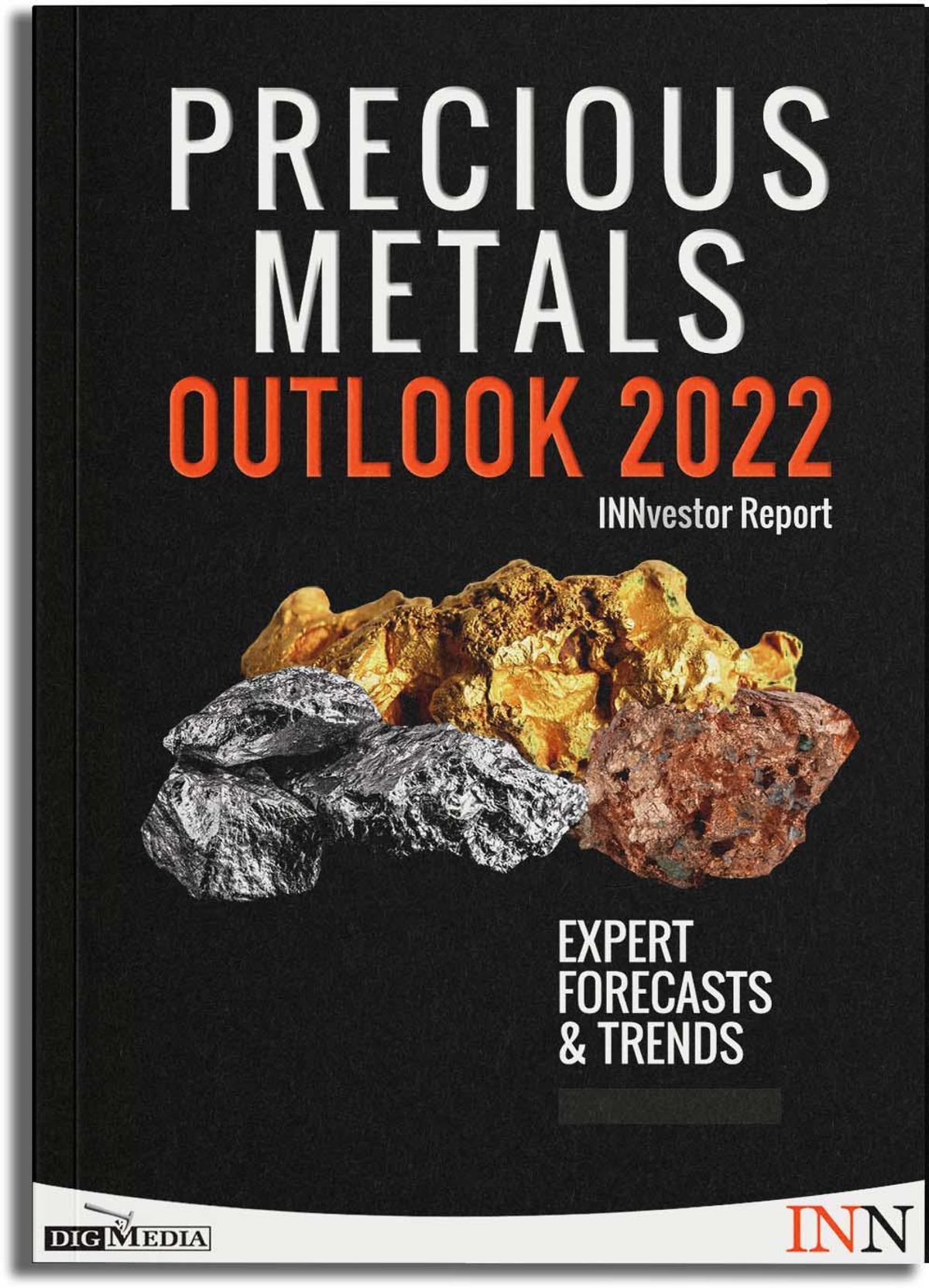 Find out what is in store for the precious metals market in 2022!
The Investing News Network (INN) spoke with analysts, market watchers and insiders about which trends will impact this sector in the year ahead.
✓ Trends        ✓ Forecasts       ✓ Top Stocks
Table of Contents:
Gold Trends 2021: Price Sheds 6 Percent Following Record 2020
Gold Outlook 2022: Consolidation a Launching Pad for Price Rise
Silver Trends 2021: Demand Grows as Supply Shrinks
Silver Outlook 2022: Supply/Demand Trends Could Catalyze Price
Platinum Outlook 2022: Rising Demand to Offset Supply Surplus
Palladium Outlook 2022: Auto Demand to Determine Price Movement
A Sneak Peek At What The Insiders Are Saying
"The biggest factor that impacted palladium demand (last year was) the protracted and deepening chip shortage. Vehicle production forecasts for 2021 were cut by around 10 million vehicles from the start of the year until (December)."
— Wilma Swarts, director of platinum-group metals at Metals Focus

"2022 will be a crucial year in which the dust from 2020 settles and the remaining portion of the semi-processed material built up in 2020 is released. The speed at which demand inhibitors get resolved will have a major impact on the platinum market balance and we could see a fascinating outcome in 2023.
— Paul Wilson, CEO of the World Platinum Investment Council

"Gold is where your wealth is, but silver is where your excitement is — silver's the wild animal that tends to cut loose."
— EB Tucker, author of "Why Gold? Why Now?"

Who We Are
The Investing News Network is a growing network of authoritative publications delivering independent,
unbiased news and education for investors. We deliver knowledgeable, carefully curated coverage of a variety
of markets including gold, cannabis, biotech and many others. This means you read nothing but the best from
the entire world of investing advice, and never have to waste your valuable time doing hours, days or weeks
of research yourself.
At the same time, not a single word of the content we choose for you is paid for by any company or
investment advisor: We choose our content based solely on its informational and educational value to you,
the investor.
So if you are looking for a way to diversify your portfolio amidst political and financial instability, this
is the place to start. Right now.