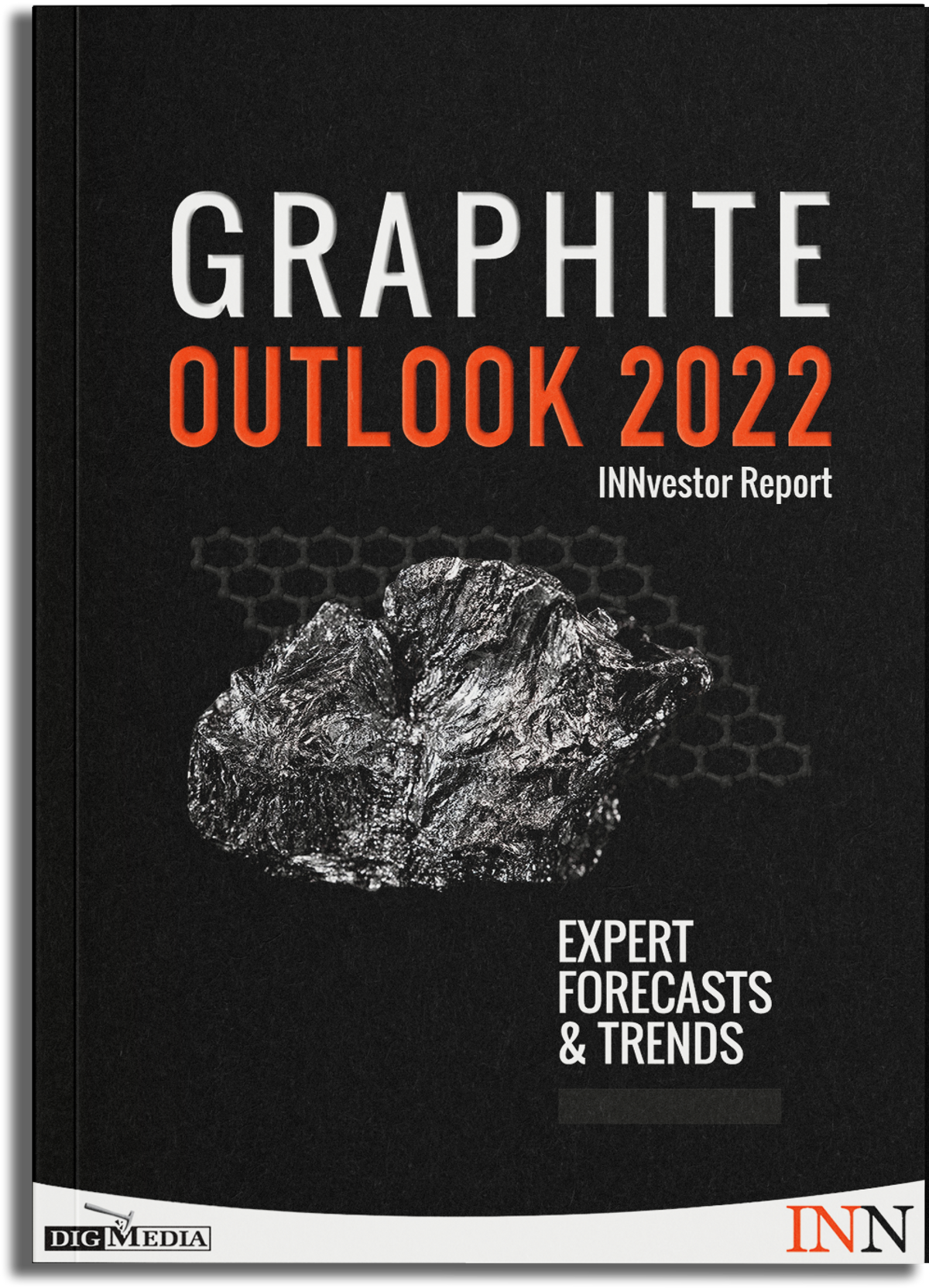 Find out what is in store for graphite in 2022!
The Investing News Network (INN) spoke with analysts, market watchers and insiders about which trends will impact this sector in the year ahead.
✓ Trends        ✓ Forecasts       ✓ Top Stocks
Table of Contents:
Graphite Market Update: H1 2021 in Review
Graphite Outlook 2022: Demand from Battery Segment to Remain High
Top Canadian Graphite Stocks
Top Battery Metals Stocks on the TSX and TSXV
A Sneak Peek At What The Insiders Are Saying about Lithium
"The only potential reprieve we see for graphite prices would be if the power constraints diminish (electric vehicle) lithium-ion battery production, and in turn reduce demand for graphite anodes sufficiently to stem the upward pressure on graphite prices."
— price reporting agency Fastmarkets

"We can really see the (battery) sector growing progressively to around 15 times the demand we see today by 2030, outpacing moderate growth and demand from industrial applications."
— George Miller, Benchmark Mineral Intelligence

"Unlike some of the other critical mineral markets, there is still time for both the natural and synthetic graphite market deficits to be redressed — so long as adequate funding is provided for junior miners in the near term."
— George Miller, Benchmark Mineral Intelligence"

Who We Are
The Investing News Network is a growing network of authoritative publications delivering independent, unbiased news and education for investors. We deliver knowledgeable, carefully curated coverage of a variety of markets including gold, cannabis, biotech and many others. This means you read nothing but the best from the entire world of investing advice, and never have to waste your valuable time doing hours, days or weeks of research yourself.
At the same time, not a single word of the content we choose for you is paid for by any company or investment advisor: We choose our content based solely on its informational and educational value to you, the investor.
So if you are looking for a way to diversify your portfolio amidst political and financial instability, this is the place to start. Right now.