Robotics Stocks: 7 Biggest Companies in 2023
Jun. 08, 2023 01:15PM PST
Robotics Investing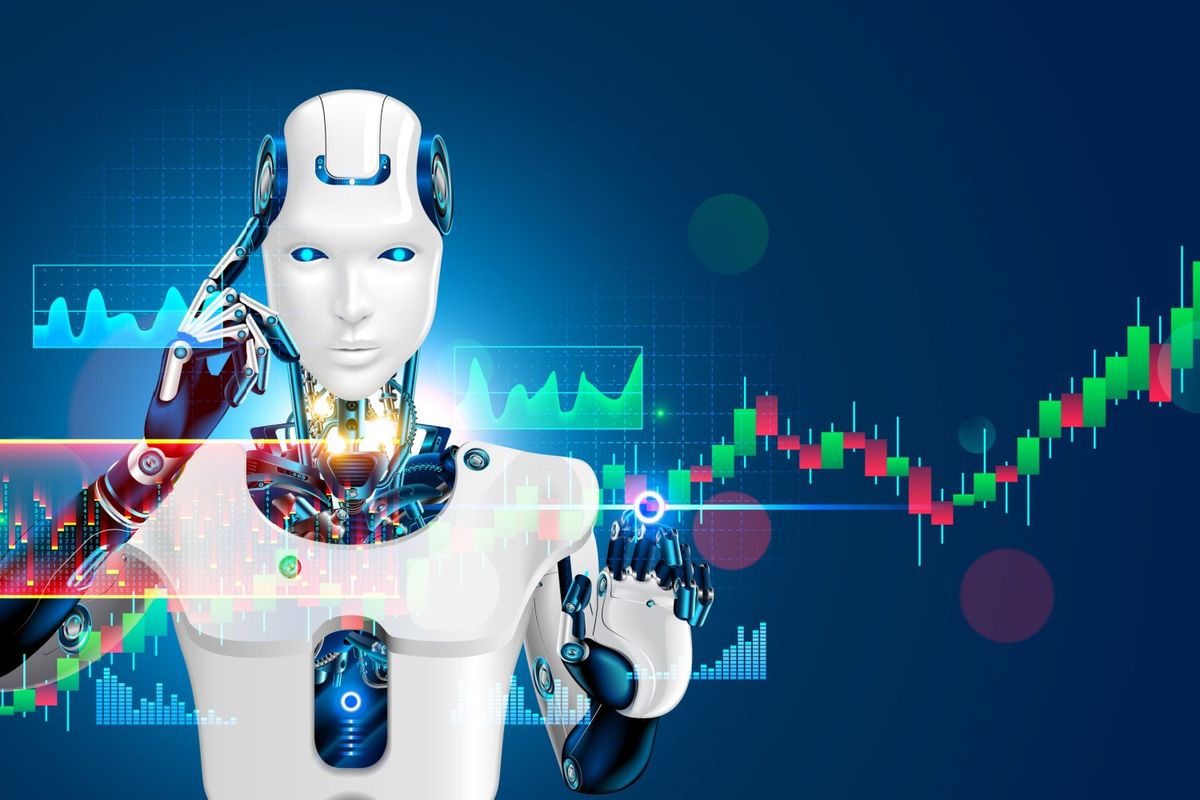 What are the top robotics stocks? Here's an overview of seven companies in the space that tech investors may want to consider.
It's no surprise that the top robotics stocks are gaining attention.
Market Research Future reports that the global robotics market could grow at a compound annual growth rate of 22.8 percent to reach US$214.68 billion by 2030 as demand for industrial robots rises and robotics companies improve their technology.
The automotive industry is the biggest source of demand for robotics. According to the Association for Advancing Automation, in 2022 the sector drove industrial robot sales to a record high in North America. Automakers such as Hyundai Motor Company (KRX:005380) are also showing signs of merging into the robotics industry — in recent years, the South Korean company acquired a controlling stake in robotics firm Boston Dynamics for US$1.1 billion.
---
The medical and service robot segments are contributing to the overall robotics market growth as well. Surgical robots are increasingly being used in a variety of surgery types, such as cardiac to spinal, allowing for better patient outcomes. The medical robotics market is expected to reach US$44.45 billion by 2030.

Which top robotics stocks to consider?
The Investing News Network is providing an overview of the seven top robotics stocks trading on the NYSE and NASDAQ. With the global robotics industry primed for massive growth in the coming years, the time is ripe for investors to jump into this space.
This list of top robotics stocks by market cap was compiled using TradingView's stock screener. All market caps and share prices were current as of May 30, 2023.
Share price: US$400.91; market cap: US$990.24 billion
First on this list of top robotics stocks is NVIDIA, which is the top producer of graphics processing units (GPU) for computers. Alongside GPUs, NVIDIA also offers its DGX AI supercomputers, which are used at sites around the world. In May, the company announced its newest supercomputer, the DGX GH200, which has almost 500 times as much memory as its previous iteration released in 2020, the A100.
"Generative AI, large language models and recommender systems are the digital engines of the modern economy," NVIDIA CEO Jensen Huang said in the announcement. "DGX GH200 AI supercomputers integrate NVIDIA's most advanced accelerated computing and networking technologies to expand the frontier of AI."
The company is using AI for robotics at its Seattle-based NVIDIA AI Robotics Research Lab, which is focused on developing the next generation of robots for industries such as manufacturing, logistics and healthcare.
Share price: US$514.22; market cap: US$198.35 billion
Thermo Fisher Scientific is one of the world's most respected brands in healthcare, scientific research, safety and education. Its products and services cover a broad range of high-end analytical instruments, chemistry and consumable supplies, automated laboratory robotics and software designed primarily for medical researchers, clinicians and scientists.
Thermo Fisher Scientific recently partnered with Celltrio, a manufacturer of robotics-based solutions for the life science industry, to provide fully automated cell culture systems to biotherapy researchers.
Share price: US$194.17; market cap: US$129.13 billion
Engineering and technology company Honeywell International develops and manufactures technological solutions for a variety of sectors, including energy, security, safety, productivity and global urbanization. The company's four business divisions are: aerospace, building technologies, performance materials and technologies, and safety and productivity solutions.
For more than a quarter century, Honeywell's smart robotics technologies — including autonomous mobile robots (AMRs) and order-picking AI-powered robots — have provided warehouse automation solutions targeting transport, order picking, palletizing and depalletizing.

Share price: US$115.44; market cap: US$128.16 billion
Qualcomm's specialty is designing and manufacturing semiconductors, software and wireless telecommunications products. In recent years, the company has devoted much research and development to AI-related technologies such on-device AI, edge cloud AI and technologies that combine 5G and AI. These technologies also underlie Qualcomm's advancements in the robotics space.
The Qualcomm Robotics RB6 Platform is aimed at developing next-generation robotics such as AMRs, delivery robots, highly automated manufacturing robots, urban air mobility aircrafts and autonomous defense solutions.
Share price: US$82.63; market cap: US$109.92 billion
Medtronic is one of the largest medical device manufacturing companies in the world. The firm's technologies include cardiac devices, surgical robotics, insulin pumps, surgical tools and patient monitoring systems.
In late 2022, Medtronic announced the first patient enrolled in the Expand URO, a multi-center, single-arm study to evaluate the safety and performance of the Hugo robotic-assisted surgery system for urologic procedures. The company claims the new robot-assisted surgery platform "is more flexible and cost-effective than systems presently on the market."
Share price: US$306.63; market cap: US$107.44 billion
Next on this list of top robotics stocks is a leader in surgical robotics, Intuitive Surgical. In 2002, the company's original da Vinci minimally invasive surgical system became the first completely robotic surgical system to receive clearance from the US Food and Drug Administration.
Intuitive Surgical now provides a suite of its da Vinci robotics-assisted surgical systems to doctors and hospitals, and they are used by surgeons across 50 US states and 66 countries around the world. The company's revenue for its 2022 fiscal year totaled US$6.22 billion, an increase of 8.97 percent compared 2021.
Share price: US$271.47;market cap: US$103.05 billion
The last top robotics stock on this list is yet another leading medical technology company, Stryker. The company makes medical equipment, instruments and surgical robotics for healthcare systems worldwide. Its surgical robotics systems incorporate health data and AI to improve health outcomes.
Stryker's Mako robotic arm system for assisted joint replacement surgery can be used in partial knee, total hip and total knee surgeries. According to Robert Cohen, president of Digital, Robotics and Enabling Technologies at Stryker, the company is also looking to expand Mako to shoulder and spine surgery applications. The company anticipates an H2 2024 launch for both, according to a January 31 earnings call.
FAQs for robotics stocks
What is robotics?
In simple terms, robotics is defined as the branch of technology that deals with the design, construction, operation and application of robots. The field has subsets such as automation and artificial intelligence.
Both automation and robotics have been used interchangeably, but these terms have certain differences. Automation is the process of using technology to carry out specific tasks, and not all robots are designed for automation. That said, most robots are, especially those with industrial uses.
What are the five major fields of robotics?
The five major fields of robotics are: operator interface, mobility, manipulator and effectors, programming, and sensing and perception.
Operator interface is better described as human-robot interface, it's the means by which humans can communicate commands to the robot. This might be in the form of a touchscreen on a control panel. Mobility refers to the ability of a robot to move in its environment, while manipulators and effectors allow the robot to interact with the environment. Think of an autonomous mobile robot moving around a warehouse to stack inventory on a pallet. Programming involves the language used to communicate commands to the robot. Sensors and perception allows the robot to acquire information about its environment and perform tasks based on that information. This is important for autonomous vehicle technology as well.
How can I invest in robotics?
For investors looking to enter the robotics sector, large companies like the ones listed above may be a good place to start. Those with a broader approach who would rather put their money into the sector as a whole rather than in a single company may want to consider exchange-traded funds focused on robotics.
Is Boston Dynamics public?
Boston Dynamics is a private mobile robotics engineering firm that specializes in building robots and software for human simulation. Originally part of the Massachusetts Institute of Technology, Boston Dynamics is held by Hyundai (80 percent) and Softbank Group (TSE:9984) (20 percent).
Can I buy stock in Miso Robotics?
Miso Robotics is a privately held company, so not listed on any stock exchange where stock could be purchased. The company develops and manufactures AI-driven robots, including automatic fry cook Flippy, that help restaurants with food preparation.
Water, hygiene and infection prevention company, Ecolab (NYSE:ECL) has partnered with Miso Robotics "to explore new opportunities to enhance food safety, hygiene, and efficiency in the food industry through automation and digital solutions."
This is an updated version of an article first published by the Investing News Network in 2018.

Don't forget to follow us @INN_Technology for real-time news updates!
Securities Disclosure: I, Melissa Pistilli, hold no direct investment interest in any company mentioned in this article.
How to invest in Robotics:
Featured Robotics Investing Stocks
Investing News Network websites or approved third-party tools use cookies. Please refer to the cookie policy for collected data, privacy and GDPR compliance. By continuing to browse the site, you agree to our use of cookies.