Psychedelics Investing
Psychedelics Stocks to Watch
May. 08, 2023 01:15PM PST
The psychedelics market continues to grow, and investors are looking for opportunities. This comprehensive list outlines psychedelics stocks to watch.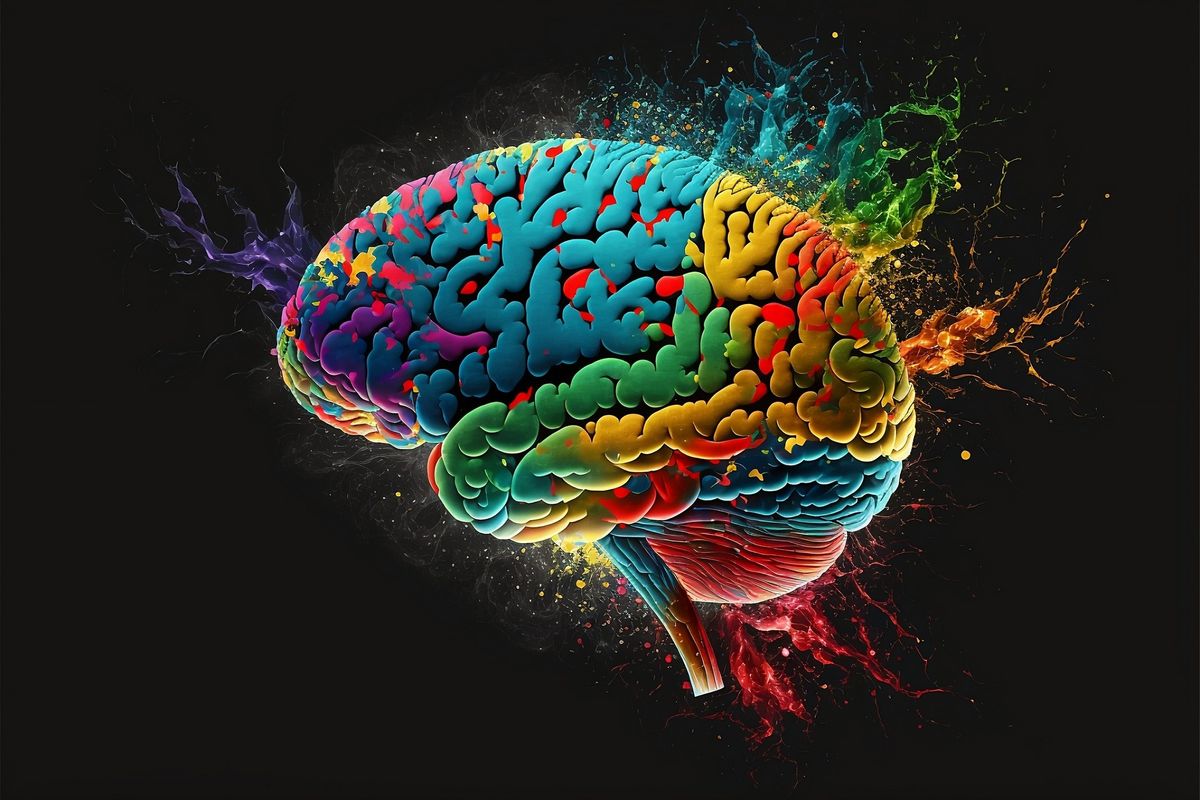 The small-cap market has been invaded by a flurry of psychedelics stocks to watch thanks to new company launches. Investors now have a variety of options for taking a run in the shroom stocks space.
In an effort to expand the capabilities of the medical field, companies are starting to investigate the potential of psychedelic medicines and are looking to raise capital in the public market.
While this industry is still in its early stages, the promising potential of psychedelic medicine products has attracted the interest of savvy investors eager for an emerging investment opportunity.
---
A shroom boom is in the works, led by encouraging results from psychedelic medicine treatments for various issues associated with mental health, and in connection to potential global law changes.
Here the Investing News Network presents a list of psychedelics stocks to watch. The following companies are all listed on public stock exchanges and are arranged alphabetically.
Aion Therapeutic is in the business of research and development, treatment, data mining and state-of-the-art artificial intelligence techniques. It is focused on the development of combinatorial pharmaceuticals, nutraceuticals and cosmeceuticals utilizing compounds from cannabis, psychedelic mushrooms, fungi, natural psychedelic formulations and other medicinal plants in a legal environment for this type of discovery.
Albert Labs is a Vancouver-based research and drug-development company focused on improving patient access to innovative mental health medications. The company is presently developing a natural psilocybin-based medication for patients with cancer-related distress.
Algernon Pharmaceuticals is a clinical-stage drug-development company focused on the disease areas of stroke, idiopathic pulmonary fibrosis and chronic cough.
ATAI Life Sciences is a clinical-stage biopharma company aiming to transform treatment of mental health disorders.
Awakn Life Sciences is a Canadian biotechnology company with clinical operations centered on researching, developing and delivering psychedelic medicines to treat addiction.
BetterLife Pharma is a biotechnology company engaged in the development and commercialization of psychedelic products for the treatment of mental health disorders in Canada, the US, Australia and the EU.
Biomind Labs is a biotech research and development company aimed at transforming biomedical science knowledge on natural psychotropic plants into novel pharmaceutical drugs and creating nanotech delivery systems for a variety of psychiatric and neurological conditions.
Blackhawk Growth is an investment issuer looking to capitalize on market and industry trends that can create substantial value for its shareholders. The firm holds a position in the psychedelics market.
Braxia Scientific is a research-driven medical solutions company. The company develops ketamine and psilocybin derivatives and other psychedelic products.
Bright Minds Biosciences is focused on developing novel transformative treatments for neuropsychiatric disorders, epilepsy and pain. The company's drugs have been designed to potentially retain the powerful therapeutic aspects of psychedelics and other serotonergic compounds, while minimizing their side effects; according to Bright Minds, this means its offerings should be superior to first-generation compounds like psilocybin.
Captiva Verde Wellness is a sustainable real estate company that invests in areas like green residential communities, disruptive manufacturing facilities, organic food production and pharmaceutical products.
Clearmind Medicine is a psychedelics, pharma and biotech company that finds and develops novel psychedelics-derived therapeutics to solve widespread and underserved health problems, including alcohol use disorder.
COMPASS Pathways is dedicated to accelerating patient access to evidence-based innovation in mental health. It has developed COMP360, a proprietary high-purity polymorphic crystalline formulation of psilocybin.
Core One Labs is working on psychedelic compounds using novel delivery systems for mental health and neurological disorders.
Creso Pharma is engaged in developing, registering and commercializing pharmaceutical-grade cannabis and hemp-based nutraceutical products and treatments for human and animal health.
The firm owns Halucenex Life Sciences, a psychedelics firm based in Canada.
CURE Pharmaceutical Holding is a biopharma company that is developing and manufacturing drug-formulation and drug-delivery technologies in novel dosage forms to improve drug safety, efficacy and patient adherence.
Cybin is focused on progressing psychedelic therapeutics by utilizing proprietary drug-discovery platforms, innovative drug-delivery systems, novel formulation approaches and treatment regimens for psychiatric disorders, all protected under its ever-growing intellectual property portfolio.
Delic Holdings is a media, ecommerce and event company that operates in the field of psychedelic wellness.
Ehave is a healthcare company engaged in developing a health data platform that integrates with proprietary and third-party assessment and therapeutic digital applications.
Empower Clinics is an integrated healthcare company that provides body and mind wellness for patients through its clinics, with digital and telemedicine care and world-class medical diagnostics laboratories.
Entheon Biomedical is a biotechnology research and development company committed to developing and commercializing a portfolio of safe and effective dimethyltryptamine-based psychedelic therapeutic products for the purpose of treating addiction and substance-use disorders. Dimethyltryptamine is known as DMT.
Enveric Biosciences is a neuroscience company developing psychedelics-inspired mental health treatments.
Filament Health is a natural psychedelic-drug discovery and extraction technology company. Filament engages in natural extraction technology commercialization utilizing its intellectual property portfolio, in-house GMP facility and Health Canada psilocybin dealer's license.
GH Research is a clinical-stage biopharmaceutical company dedicated to transforming the treatment of psychiatric and neurological disorders.
Lobe Sciences is working to develop effective psilocybin-based therapeutics for the treatment of mild traumatic brain injuries and post-traumatic stress disorder, plus devices for the efficient application of medications.
Mind Cure Health is a mental health and wellness company. The company is focused on developing, manufacturing and distributing a branded line of organic functional mushroom extracts.
Mind Medicine is a psychedelic medicine and biotech company that discovers, develops and deploys psychedelics-inspired medicines and therapies to address addiction and mental illness.
Mindset Pharma is a research company using its proprietary platform to develop novel and patentable next-generation psychedelic drug candidates to treat neurological and psychiatric disorders.

Mydecine Innovations Group is a biotech firm with aspirations of developing new mental health therapies based on psychedelic substances.
MYND Life Sciences is a neuro-pharmaceutical drug-development company. The company's mission is to further research the link between depression and inflammation at the genetic and cellular level to develop pharmaceutical treatments utilizing compounds found in psychedelics. Its initial focus is on psilocybin and its various analogs.
NeonMind Biosciences is engaged in preclinical research to develop potential clinical treatments and wellness products to address obesity and weight management conditions, and to promote health and wellness. One of its divisions focuses on the development of two lead psilocybin-based drug candidates targeting obesity.
Nirvana Life Sciences is focused on developing medical products and regimens that address addiction. The company is working on novel formulations of psilocybin and additional naturally sourced psychedelics to treat pain, opioid dependency and other health problems.
Nova Mentis Life Science is a Canada-based biotechnology company engaged in developing diagnostics and psilocybin-based therapeutics for neuroinflammatory disorders.
Numinus Wellness develops proprietary psychedelics-centered therapeutic products and services through its own laboratory and research and development processes.
Optimi Health is engaged in developing a vertically integrated Canadian functional mushroom brand that focuses on the health and wellness sector.
Pasithea Therapeutics is a biotechnology company focused on the research and discovery of new and effective treatments for psychiatric and neurological disorders.
PharmaDrug is a specialty pharmaceutical company focused on the research, development and commercialization of controlled substances and natural medicines, such as psychedelics, cannabis and naturally derived approved drugs.
Pharmala Biotech Holdings is focused on manufacturing and selling MDMA and MDXX active pharmaceutical ingredients for use in clinical research.
PharmaTher Holdings is a specialty life science company that is researching and developing psychedelic pharmaceuticals with the goal of receiving US Food and Drug Administration approval. It is looking to treat mental health concerns, plus neurological and pain disorders.
PsyBio Therapeutics is a biotechnology company. The company is engaged in the development of drugs intended for the treatment of mental health and neurological disorders.
PSYC is a media-focused company serving the expanding medicinal psychedelics community. Through its media platform, Psychedelic Spotlight, the company has positioned itself at the core of the psychedelics renaissance.
Health supplements company Psyched Wellness creates organic medicinal mushrooms for general body wellness.
Psyence Group is a science-led psychedelics platform led by experts in neurology, neuroscience and drug development. It builds and operates federally licensed commercial psilocybin cultivation and production facilities.
Red Light Holland produces, markets and distributes a premium health and wellness brand of psilocybin truffles within the Netherlands, and sells exotic mushrooms in the US and Canada.
Relmada Therapeutics is a clinical-stage biotech company engaged in developing novel versions of drug products that address areas of high unmet medical needs and treat central nervous system diseases.
Revive Therapeutics is focused on the research, development and commercialization of novel psychedelic and cannabinoid-based life science products, as well as drug repurposing for infectious diseases. Its technology is being developed to address issues like pain, inflammation and wound care.
Seelos Therapeutics is a clinical-stage biotechnology company. The company is focused on developing products that address significant unmet needs in central nervous system disorders and other rare disorders.
SILO Pharma is a development-stage biopharmaceutical company focused on merging traditional therapeutics with psychedelics research.
Silo Wellness operates psychedelics clinics and develops legal functional mushroom consumer products. It is focused on developing and introducing psychedelic medicines to reduce trauma and increase performance by destigmatizing the active compounds in psychedelics and innovating ease of administration and ingestion.
Small Pharma is a neuropharmaceutical company committed to the development of effective therapeutic treatments for mental health disorders.
Tryp Therapeutics is a pharmaceutical company focused on identifying and developing clinical-stage compounds for orphan diseases and other diseases with high unmet medical needs. PFN, the company's main development program, is designed to treat neuropsychiatric disorders through the dosing of formulations of synthetic psilocybin.
Universal Ibogaine has a platform of addiction treatment clinics that use ibogaine as a primary modality for the interruption — and ideally cessation — of addictions to primarily opioids such as oxycodone, heroin and fentanyl, as well as alcohol, cocaine and other stimulants.
Wellbeing Digital Sciences is a company focused on ketamine-assisted therapy and psychedelic medicines. It is operating healthcare clinics across North America.
Wesana Health Holdings is an emerging life science company championing the development and delivery of psychedelic and naturally sourced therapies to treat traumatic brain injuries.
FAQs for psychedelics stocks
What are hallucinogens?
Hallucinogens are substances known for their ability to affect users' five senses, and even their mood or thoughts. Depending on what dose is used, users may end up hallucinating events, images or sounds. According to the Center for Addiction and Mental Health, some of the psychedelic substances known as hallucinogens are LSD, mescaline, psilocybin and ketamine.
What are psychedelics stocks?
A new age of pharmaceutical companies is rising as firms research and develop psychedelic compounds with the goal of creating of drug products that can help treat mental health ailments. These companies have found their way to the capital markets in the US and Canada, giving investors multiple ways to gain exposure, including buying shares of specific psychedelics stocks and investing in psychedelics-focused exchange-traded funds.
How to buy psychedelics stocks?
Retail investors can pursue psychedelics stocks in the same manner that they do their everyday trading. Whether working with an independent stock market application, a private financial broker or a bank platform, investors can acquire stakes in a wide variety of psychedelics companies of all sizes and valuations.
Are psychedelics the next big thing in the stock market?
Trends come and go in the stock market. What's new and hot one day can be forgotten old news the next. The initial wave of interest in psychedelics investing resulted in billion-dollar valuations for a few of the biggest drug developers. As the regulated industry moves on and approvals hit the market, psychedelics stocks are expected to appeal to more investors.
Why are psychedelics stocks down?
The excitement surrounding a near future in which psychedelics stocks gain regulatory approval for their products does not change the fact that this industry has long timelines, similar to those seen in the pharmaceutical development market. This means the psychedelics sector is a long-term play, and that companies must go through notoriously difficult, expensive and lengthy clinical studies in which their drugs are evaluated.
Will psychedelics stocks go up?
The stock market is impossible to predict with any certainty. But one thing investors can be sure of is that there's been a significant level of financial support backing the biggest psychedelic drug makers.
Additionally, financial experts believe big-name pharmaceutical companies have a serious interest in possibly acquiring psychedelics players down the road.
When will psychedelics stocks take off?
It's widely expected that drug approvals by medical regulators, primarily the US Food and Drug Administration, will act as a significant catalyst for the entire industry. Once the market matures from there, advances from specific companies are likely to boost the space, similar to how the pharmaceutical market currently works.
Could psychedelics stocks explode like cannabis stocks did?
While it's true that the psychedelics and cannabis investment industries have often been compared, the sectors are truly different. The modern cannabis industry operates in the consumer packaged goods space, while most psychedelics companies closely model themselves after the biopharma market. As such, the path forward for psychedelics investments will depend on drug approvals for individual companies alongside broader regulatory victories.
Should I invest in psychedelics stocks?
While every investor must do their own due diligence and soul searching to know where they stand with their exposure to each market, it's undeniable to see the potential attached to the current path for psychedelics stocks.
The market is brimming with excitement surrounding the possibility of a landmark first-ever psychedelics-based novel drug approval for the treatment of mental health conditions.
This is an updated version of an article first published by the Investing News Network in 2020.

Don't forget to follow @INN_LifeScience for real-time updates!
Securities Disclosure: I, Bryan Mc Govern, hold no direct investment interest in any company mentioned in this article.
Editorial Disclosure: Albert Labs, Lobe Sciences, Nirvana Life Sciences and Silo Wellness are clients of the Investing News Network. This article is not paid-for content.
https://www.linkedin.com/in/bryan-mc-govern-b23495b0/
bmcgovern@investingnews.com
Bryan is a Senior Editor with INN. After graduating from the Langara journalism program he did some freelance reporting with community newspapers in British Columbia. He initially wrote about the life science space for INN and now spends his time covering the marijuana market, from Canadian LPs to US-based companies, and the impact of this sector on investors.
Investing News Network websites or approved third-party tools use cookies. Please refer to the cookie policy for collected data, privacy and GDPR compliance. By continuing to browse the site, you agree to our use of cookies. 
Bryan is a Senior Editor with INN. After graduating from the Langara journalism program he did some freelance reporting with community newspapers in British Columbia. He initially wrote about the life science space for INN and now spends his time covering the marijuana market, from Canadian LPs to US-based companies, and the impact of this sector on investors.