Top Pharmaceutical ETFs
A look at the five top pharmaceutical ETFs.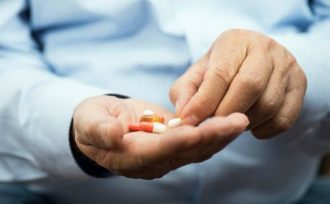 Like most other sectors, the pharmaceutical sector is no stranger to exchange-traded funds (ETFs).
The role of an ETF is to provide investors with an investment option that isn't tied to one sole company. Instead, an ETF will hold a basket of assets – stocks, bonds, commodities – that trades close to its net asset value over the course of the day.
Furthermore, ETFs tend to track an index, making them a prime example of how a sector is performing on any given day.
To help make investors aware of some of their options when looking at investing in the pharmaceutical sector, the Investing News Network (INN) looks at the five top ETFs (barring any leveraged ETFs) in the space. Included on the list are:
The funds are arranged by the value of their assets.
PowerShares Dynamic Pharmaceuticals Portfolio ETF
Launched in 2005, the PowerShares Dynamic Pharmaceuticals Portfolio ETF is based on the Dynamic Pharmaceutical Intellidex Index (INDEXNYSEGIS:DZR). PJP has 30 holdings on American pharmaceutical companies, and on the whole, will invest about 90 percent of its total assets in common stocks that make up the index.
The fund holds a majority mix of large-cap stocks, with a smaller addition of small-cap – particularly growth-oriented– stocks. Among its listings, investors will find Amgen (NASDAQ:AMGN), Gilead Sciences (NASDAQ: GILD), AbbVie (NYSE: ABBV), Johnson & Johnson (NYSE:JNJ).
iShares US Pharmaceuticals ETF
Tracking the Dow Jones US Select Pharmaceuticals Index (INDEXDJX:DJSPHM), the iShares US Pharmaceutical ETF has been around since 2006. The fund holds 43 assets, aimed at providing investors with exposure to US companies that manufacture prescription or over the counter drugs or vaccines. This ETFs holds net assets worth $569,858,531.
The fund's top holdings include Johnson & Johnson, Pfizer (NYSE:PFE), Merck (NYSE:MRK) and Bristol-Myers Squibb (NYSE:BMY).
SPDR S&P Pharmaceuticals ETF
XPH is a passive fund that is managed with a small gross expense ratio of 0.35 percent. The fund tracks the S&P Pharmaceuticals Select Industry Index (INDEXNYSEGIS:SPSIPH) and is distributed by State Street Global Advisors. With only 39 holdings, the fund has a weighted average market cap of $51 billion.
Among XPH's top holdings, investors will find Mylan N.V. (NASDAQ:MYL), Perrigo Co PLC (NYSE: PRGO), Pfizer and Merck.
Market Vectors Pharmaceuticals ETF
Sponsored by VanEck, the Market Vectors Pharmaceutical ETF tracks the performance of the Market Vectors US Listed Pharmaceutical 25 Index and has been around since 2011. The fund has a gross expense ratio of 0.41 percent, while only accounting for 25 holdings. PPH's net asset value is around $55.22 million.
Investing in PPH will provide investors with exposure to GlaxoSmithKline Plc (NYSE:GSK), Novartis (NYSE:NVS) and Johnson & Johnson.
Market Vectors Generic Drugs ETF
Finally, the Market Vectors Generic Drugs ETF came into existence in early 2016 and is the only ETF to offer global exposure to generic drug producers. Like its peers, GNRX tracks an index, and in this case, the fund is looking to track the performance of the Indxx Global Generics & New Pharma Index.
The fund has a $12.11 billion and a portfolio of 40 holdings. The top three holdings in GNRX are Celltrion (KOSDAQ: 068270), Mylan (NASDAQ:MYL), Teva Pharmaceutical Industries Limited Sponsored ADR (NYSE:TEVA) and Sun Pharmaceutical Industries Limited (NSE:SUNPHARMA)
This is an updated version of an article originally published on the Investing News Network in 2016.
Don't forget to follow us @INN_LifeScience  for real-time news updates.
Securities Disclosure: I, Bryan Mc Govern, hold no investment interest in any of the companies mentioned.