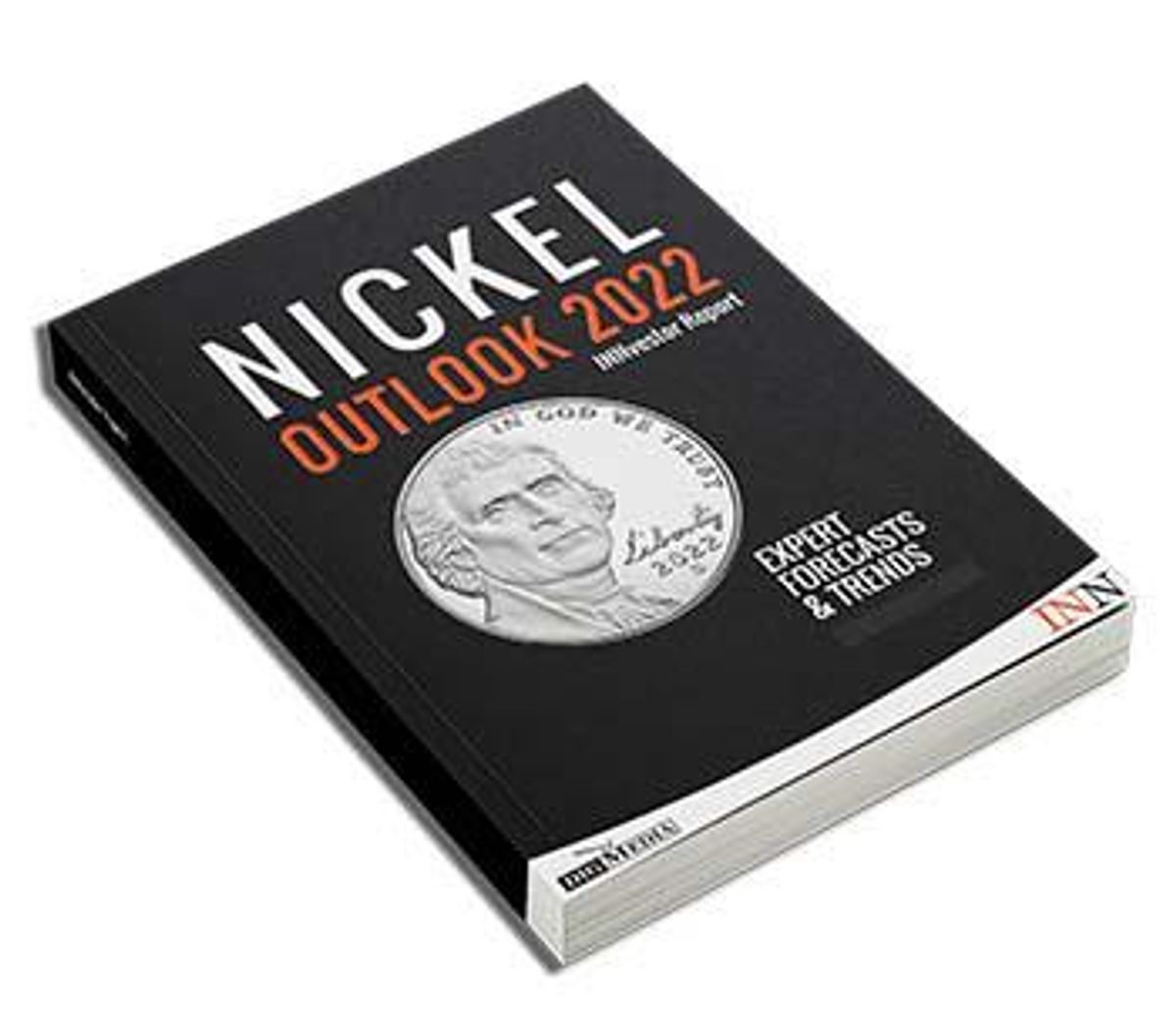 Find out what is in store for nickel in 2022!
The Investing News Network (INN) spoke with analysts, market watchers and insiders about which trends will impact nickel in the year ahead.
✓ Trends        ✓ Forecasts       ✓ Top Stocks
Table of Contents:
Nickel Trends 2021: Nickel Prices Soar, Demand Shows Signs of Recovery
Nickel Outlook 2022: Balanced Market Ahead, Prices to Remain Strong
Top Nickel Stocks on the TSX and TSXV
A Sneak Peek At What The Insiders Are Saying
"The biggest surprise (of 2021) was the price performance of nickel. We were not expecting a big price drop ... but I don't think anyone anticipated just quite how high the price was going to go."
— Marta Dec, CRU Group

"I think this remains the problem (for junior miners): Perhaps producers or those that could be funding them need to believe that the nickel price is sustainable to enter an investment to get such exposure."
— Marta Dec, CRU Group

"While there is much excitement about the energy transition and vehicle electrification, stainless remains the primary demand area for nickel, and this is continuing to grow in output, particularly in China and Indonesia."
— Andrew Mitchell, head of nickel research at Wood Mackenzie

Who We Are
The Investing News Network is a growing network of authoritative publications delivering independent, unbiased news and education for investors. We deliver knowledgeable, carefully curated coverage of a variety of markets including gold, cannabis, biotech and many others. This means you read nothing but the best from the entire world of investing advice, and never have to waste your valuable time doing hours, days or weeks of research yourself.
At the same time, not a single word of the content we choose for you is paid for by any company or investment advisor: We choose our content based solely on its informational and educational value to you, the investor.
So if you are looking for a way to diversify your portfolio amidst political and financial instability, this is the place to start. Right now.