Canadian Cybersecurity Stocks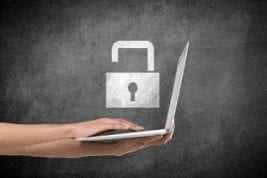 The Canadian cybersecurity market is currently the fourth-largest cybersecurity hub in the world, making it an attractive space for investors. Here's a look at Canadian cybersecurity companies.
Cybersecurity is undoubtedly one of the most vital technologies in that its purpose is to prevent cybercrimes and sensitive information from being compromised.
By 2021, a Cybersecurity Ventures Report predicts that cybercrimes will exceed $6 trillion–which equals a $3 trillion increase from 2015–which means companies in the space will be working tirelessly in keeping attacks at a minimum. According to the report, those losses will come from damaged data, stolen money, lost productivity, theft of intellectual property and loss of personal and financial data, to name a few.
In Canada, as of 2016 the North American country was rated the fourth-largest cybersecurity hub at a global scale, putting the country in good company with the US, Israel and the United Kingdom ahead of it. Looking ahead to the future, the Canadian government is poised to increase its investment in cybersecurity, making it an attractive space for investors.
Here, the Investing News Network (INN) takes a look at six companies that are pure-play cybersecurity companies and/or have cybersecurity-related software, trading on Canadian exchanges. The companies below are listed in alphabetical order and have market caps of less than $500 million. All numbers and figure are current as of market close on February 20, 2018.
1. Absolute Software (TSX:ABT)
Market cap: $262.44 million; current share price: $6.55
First on our Canadian cybersecurity stocks list is Absolute Software, a company that provides visibility and near real-time remediation of security breaches right at the source. Its security solutions are provided to industries such as commercial, healthcare, education and the government.
In terms of Absolute Software's security solutions, those include: data breach prevention, data visibility and protection, self-healing endpoint security, general data protection regulation, governance and compliance, insider threat prevention, IT asset management, and shadow IT.
2. Destiny Media Technologies (TSXV:DSY)
Market cap: $15.09 million; current share price: $0.30
Next is Destiny Media Technologies. Based on its name alone, it isn't immediately obvious the company has interests in cybersecurity. That said, the company develops and markets software-as-a-solution solutions that solve distribution and promotion problems specific to the music industry.
The company owns and operates two businesses–Play MPE and Clipstream. The former provides standard methods to securely distribute pre-release music to radio stations and other music industry insiders for promotional purposes.
In short, while not a direct cybersecurity company, Destiny Media Technologies' is in the business of ensuring music isn't leaked and kept secure until released to the public.
3. Patriot One Technologies (TSXV:PAT)
Market cap: $205.74 million; current share price: $2.27
Patriot One Technologies has a unique product in that its Cognitive Microwave Radar device and software solutions have been combined into a concealed weapons detection system, called PATSCAN. The product's purpose is to deter, detect and defend against active shooter threats before happening.
The PATSCAN product provides "stand-off" detection, even on moving subjects, with an ability to learn and pick up new threats as they're deployed.
4. VIQ Solutions (TSXV:VQS)
Market cap: $43.54 million; current share price: $0.27
In fourth is VIQ Solutions, a company that provides cybersecurity protected technology and service platforms for digital evidence capture and content management.
The company's patent pending VIQ CyberCrypt was announced in April 2017, and is built on the company's existing patent pending intellectual property. Features include encryption at rest, digital hashes, and two way public key infrastructures.
Market cap: $13.11 million; current share price: $0.23
Rounding out our list of Canadian cybersecurity stocks is VirtualArmour, a cybersecurity company that designs, implements and manages proprietary solutions for businesses needing cybercrime protection. As such, VirtualArmour's two key areas of focus include network and cybersecurity.
Through those areas, VirtualArmour provides managed services, professional services and hardware and software solutions. The managed services include 24 hour alerting, management, monitoring, maintenance and cybercrime prevention, while the professional services range from design, architecture, consulting, assessments, implementation, migration and training.
Don't forget to follow us @INN_Technology for real-time news updates!
Securities Disclosure: I, Jocelyn Aspa, hold no direct investment interest in any company mentioned in this article.
Editorial Disclosure: VirtualArmour is a client of the Investing News Network. This article is not paid for content.