Stem Cell Stocks: 10 Biggest NASDAQ Companies in 2023
Feb. 28, 2023 01:15PM PST
Genetics Investing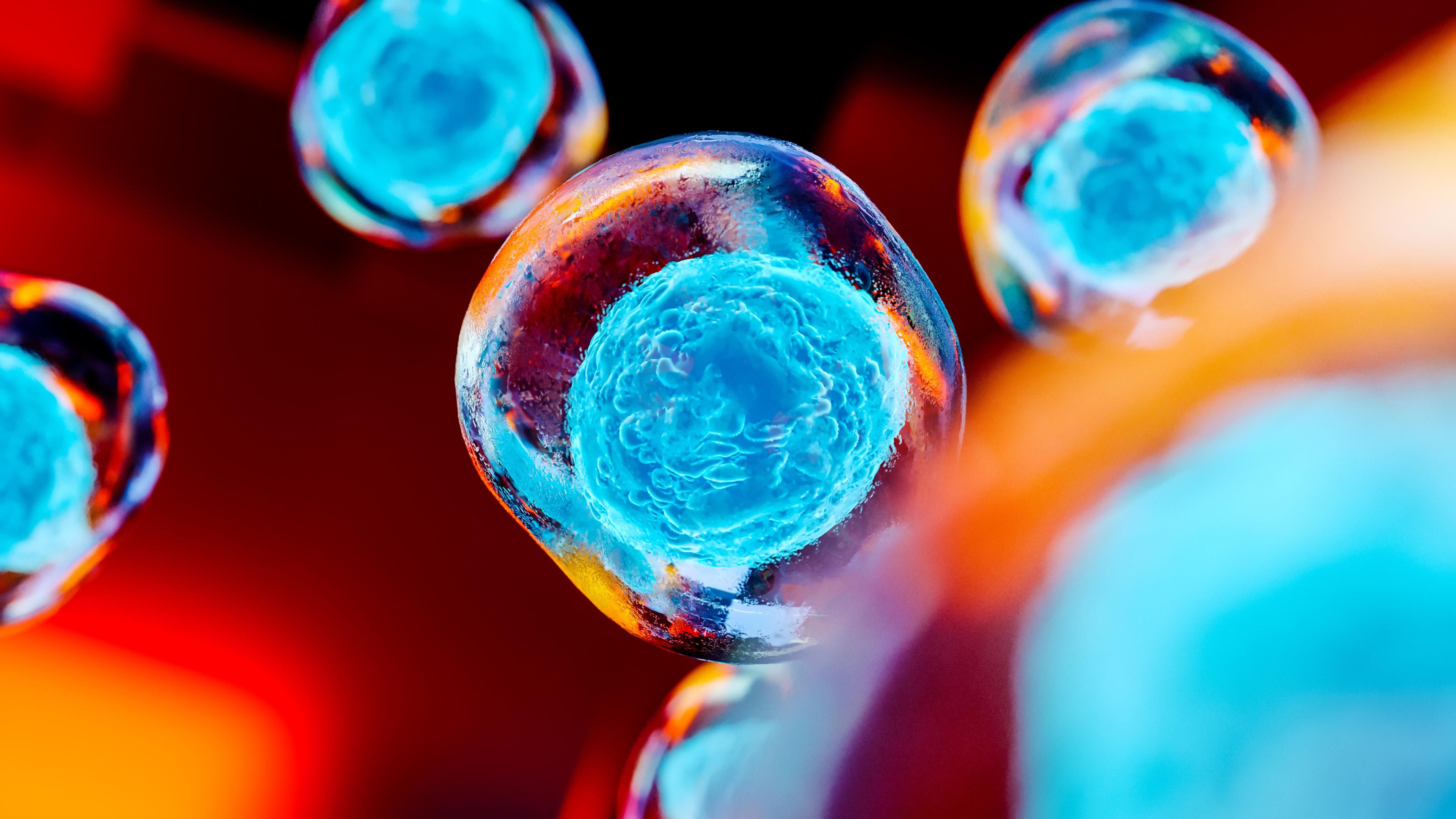 The global stem cell therapy market is expected to experience significant growth over the next few years. Here are the 10 top stem cell companies on the NASDAQ.
Stem cell research and regenerative medicine are growing markets in the life science sector, and the top stem cell companies are working hard to make advancements that can help patients.
Stem cells serve as an internal repair system in the body. They can divide without limit to replenish other cells as long as the body is still alive. Unsurprisingly there's a lot of promise for medical advancements, but plenty of lab work still needs to be done before stem cell products can be used as cell-based therapies or regenerative medicines.
A report from Grand View Research projects that the global stem cell market will reach US$31.6 billion by 2030. The research firm sees "the rising number of stem cell banks, growing focus on increasing therapeutic potential of these, and extensive research for the development of regenerative medicines" as drivers of this market. The stem cell market is expected to grow further via increased government funding for cancer research and the development of cellular therapies to treat various cancers.
---
Looking at applications for stem cells, Markets and Markets estimates that the global stem cell therapy sector will reach a value of US$558.51 million by 2027, driven by "robust funding for stem cell research, an increase in the number of cell therapy production facilities that have GMP certification, and growth in the number of clinical trials associated with stem cell therapies."
Here the Investing News Network profiles the 10 top stem cell companies listed on the NASDAQ. The companies below are listed in order of market cap size from biggest to smallest, with all numbers and figures current as of February 15, 2023.
Market cap: US$217.24 billion
First on this list of the top NASDAQ stem cell stocks is multinational pharma and biotech firm AstraZeneca, which also specializes in other therapeutic areas, including oncology, cardiovascular diseases, the respiratory and central nervous systems and pain control.
While it may be the largest company on this list by market cap, the pharma giant has been slower than its peers in staking a position in the cell therapy market. Its long-term strategy in this area is to advance "off-the-shelf" allogenic CAR-T therapies that directly target cancer cells. The company is also looking at stem cell therapies to treat life-threatening chronic kidney disease and liver disease.
Market cap: US$128.07 billion
A global leader in biotechnology, Amgen is heavily invested in gene-based research and uses advanced human genetics to develop and manufacture therapeutics targeting a variety of diseases with unmet medical needs. Amgen states on its website that its goal is to take an industrial-scale approach to gene-based research.
The biotech firm has a multi-year deal with Canada's Center for Commercialization of Regenerative Medicine (CCRM), which specializes in developing and commercializing regenerative medicine-based technologies and cell and gene therapies. Under the multi-year agreement, both CCRM and Amgen will fund early stage regenerative medicine-based technologies and therapies with research conducted in institutions that are a part of CCRM's global network.
Market cap: US$118.5 billion
French multinational pharmaceutical company Sanofi develops therapeutic products for diabetes and cardiovascular diseases, oncology, immunology, multiple sclerosis, rare diseases, rare blood disorders and vaccines. Its product portfolio includes Mozobil, a hematopoietic stem cell mobilizer that helps bone marrow to release stem cells into the bloodstream for transplant into the body.
The firm bolstered its regenerative medicine business through a US$1.9 billion acquisition of Kadmon, adding US Food and Drug Administration (FDA)-approved stem cell transplant product Rezurock to its portfolio. In September 2022, Sanofi partnered with privately held biotech company Scribe Therapeutics to develop CRISPR-based cell therapies targeting cancers.
Market cap: US$106.45 billion
Global biopharmaceutical company Gilead Sciences specializes in developing breakthrough medicines to prevent and treat serious diseases such as HIV, viral hepatitis and cancer.
One of the stem cell therapies in its product portfolio is Yescarta, a CAR-T cell therapy for blood cancer and the first such therapy for certain types of non-Hodgkin's lymphoma. Yescarta aids a patient's immune system in fighting the disease. Gilead currently has at least nine cell therapy candidates in its product pipeline, including two in Phase 3 clinical studies targeting high-risk lymphomas.
Market cap: US$76.64 billion
Vertex Pharmaceuticals has developed a number of approved treatments for cystic fibrosis, and has a pipeline of genetic and cell therapies for diseases such as sickle cell disease, beta thalassemia, Duchenne muscular dystrophy and type 1 diabetes.
In mid-2022, the global biotech firm further expanded its regenerative medicine portfolio with the US$320 million acquisition of ViaCyte and its stem cell-based diabetes treatment.
Vertex and its partner CRISPR Therapeutics have received validations from the European Medicines Agency and from UK authorities for filings concerning product candidate exagamglogene autotemcel, formerly known as CTX001, as a one-time treatment for severe sickle cell disease and transfusion-dependent beta thalassemia. Regulatory discussions with the FDA should finish in Q1 2023.
Market cap: US$67.99 billion
Biotechnology and pharmaceutical company Moderna is a pioneer in the field of mRNA. The company's assets include a diverse clinical portfolio of vaccines and therapeutics, plus a large intellectual property portfolio in areas such as mRNA and lipid nanoparticle formulation; it also has an integrated manufacturing plant that allows for both clinical and commercial production.
These assets, along with Moderna's network of domestic and overseas government and commercial collaborators, allowed for the rapid development of one of the world's most effective COVID-19 vaccines.
The other therapeutics and vaccines in the company's pipeline are targeting infectious diseases, immuno-oncology, rare diseases, cardiovascular diseases and autoimmune diseases. Moderna has 23 development programs underway across these areas.
Market cap: US$34.98 billion
Immunotherapy company BioNTech is advancing novel therapies for serious diseases such as cancer. The company combines computational discovery and therapeutic drug platforms to rapidly develop new biopharmaceutical products. BioNTech's portfolio of oncology product candidates includes individualized and off-the-shelf mRNA-based therapies, CAR-T cell therapies, bispecific checkpoint immuno-modulators, targeted cancer antibodies and small molecules.
In addition to its diverse oncology pipeline, the company is best known today for its mRNA vaccine development and in-house manufacturing capabilities. In addition to its COVID-19 vaccine, created along with partner Pfizer (NYSE:PFE), BioNTech is engaged in collaborative partnerships aimed at assembling mRNA vaccine candidates for a range of infectious diseases.
Market cap: US$27.58 billion
Biotechnology company BeiGene specializes in the development of drugs for cancer treatment across a broad range of areas, including esophageal squamous cell carcinoma, non-small cell lung cancer, mantle cell lymphoma, non-Hodgkin's lymphoma and ovarian cancer. Its clinical development pipeline includes 12 advanced Phase 3 programs.
BeiGene has a strategic partnership with Shoreline Biosciences for the development and commercialization of a genetically engineered natural killer cell therapy. "Cell therapy inevitably will become another pillar of therapeutics in the future, especially for oncology," Alex Huang, BeiGene's vice president and head of cell therapy, told GeneOnline.
BeiGene's bruton tyrosine kinase inhibitor Brukinsa recently gained FDA approval for patients with chronic lymphocytic leukemia or small lymphocytic leukemia, both forms of non-Hodgkin's lymphoma.
Market cap: US$19.96 billion
BioMarin Pharmaceutical develops and commercializes therapies for patients with serious life-threatening genetic diseases and medical conditions. BioMarin's head of research and early development, Dr. Kevin Eggan, is a pioneer in stem cell biology.
The global biotech company focuses on diseases with critical unmet medical needs, and products with an opportunity to be first to market or to offer significant benefits over existing products. BioMarin's portfolio includes eight commercial products and multiple clinical and preclinical product candidates across therapeutic areas.
Market cap: US$4.02 billion
A leader in gene editing, CRISPR Therapeutics uses its proprietary CRISPR/Cas9 platform to develop transformative gene-based medicines for serious diseases. The company says its gene editing technology "allows for precise, directed changes to genomic DNA." CRISPR Therapeutics' therapeutic programs target hemoglobinopathies, oncology, regenerative medicine and rare diseases.
Along with its partner Vertex Pharmaceuticals, the company currently has an investigational, gene-edited, immune-evasive, allogeneic stem cell therapy called VCTX210 for the treatment of type 1 diabetes in a Phase 1 clinical trial. VCTX210 "applies CRISPR Therapeutics' gene-editing technology to ViaCyte's proprietary stem cell capabilities for the generation of pancreatic cells designed to evade recognition by the immune system," a press release states.
FAQs for stem cell stocks
What are stem cells?
Stem cells are the building blocks of life, with special capabilities that are particularly important in both the early and later stages of a human's lifecycle. Human stem cells have the ability to develop into a variety of different cell types in the body, including organ-specific cells, as well as muscle tissue and bone marrow cells; they can even renew themselves.
What is stem cell therapy?
Stem cell therapy is the use of stem cells to treat or prevent a disease or condition, including some cancers such as leukemia, lymphoma, multiple myeloma and neuroblastoma. Cell therapy involves the direct administration of cells into the body to promote the body's natural ability to heal itself.
What is stem cell banking?
Stem cell banking is the process of collecting, processing and cryogenically storing potentially life-saving stem cells for future use in therapies and regenerative medicine.
This is an updated version of an article first published on the Investing News Network in 2017.

Don't forget to follow us @INN_LifeScience for real-time news updates!
Securities Disclosure: I, Melissa Pistilli, hold no direct investment interest in any company mentioned in this article.
How to Invest in Genetics:
Featured Genetics Investing Stocks
Investing News Network websites or approved third-party tools use cookies. Please refer to the cookie policy for collected data, privacy and GDPR compliance. By continuing to browse the site, you agree to our use of cookies.