Start Here – Investing in Robotics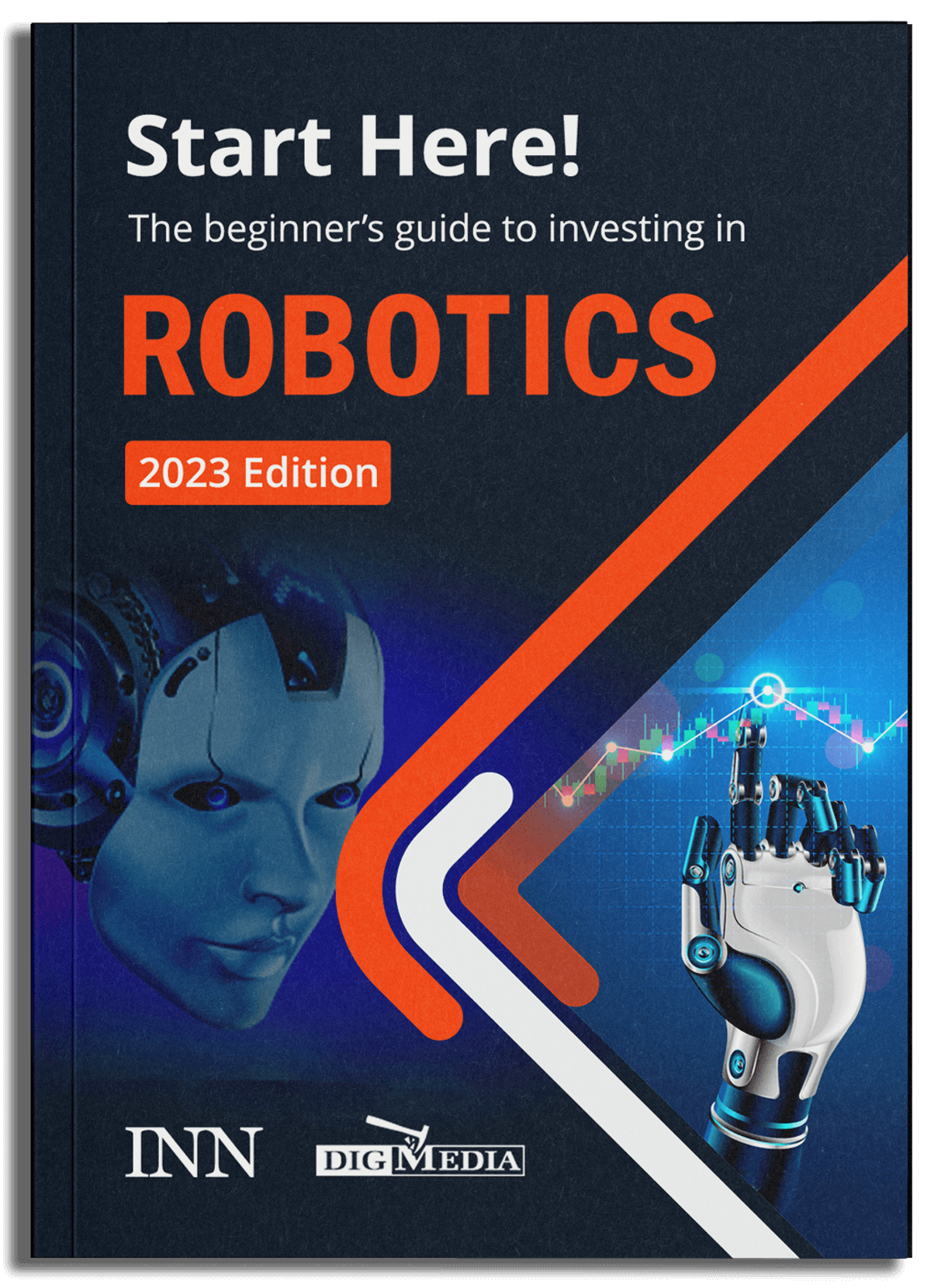 Wondering how to start investing in robotics?
Our guide will give you the important facts, companies, and investment options you need to know about in order to begin.
✓ How to Start        ✓ Companies & Stocks       ✓ Investment Options
Table of Contents:
How to Invest in Robotics
Robotics Stocks: 7 Biggest Companies
5 Biggest Robotics ETFs
A Sneak Peek At What Is In This Report
"As it continues to become widely adopted by multiple industries, robotics is a technology vertical that is projected to see major growth in the next few years."
"According to Allied Market Research, the global robotics market is expected to grow at a compound annual growth rate (CAGR) of 13.5 percent between 2020 and 2027 to reach US$189.36 billion. This growth will be tied to the adoption of artificial intelligence (AI) and robotics technology across industries including defense and security, manufacturing, electronics, automotive and healthcare."
"While the hardware segment is expected to garner significant market share, the service segment is projected to witness the highest growth rate due 'to high adoption of consulting and training services in the manufacturing sector.'"
Who We Are
The Investing News Network is a growing network of authoritative publications delivering independent, unbiased news and education for investors. We deliver knowledgeable, carefully curated coverage of a variety of markets including gold, cannabis, biotech and many others. This means you read nothing but the best from the entire world of investing advice, and never have to waste your valuable time doing hours, days or weeks of research yourself.
At the same time, not a single word of the content we choose for you is paid for by any company or investment advisor: We choose our content based solely on its informational and educational value to you, the investor.
So if you are looking for a way to diversify your portfolio amidst political and financial instability, this is the place to start. Right now.