AI Stocks: 9 Biggest AI Companies in 2023
Jun. 05, 2023 01:30PM PST
Artificial Intelligence Investing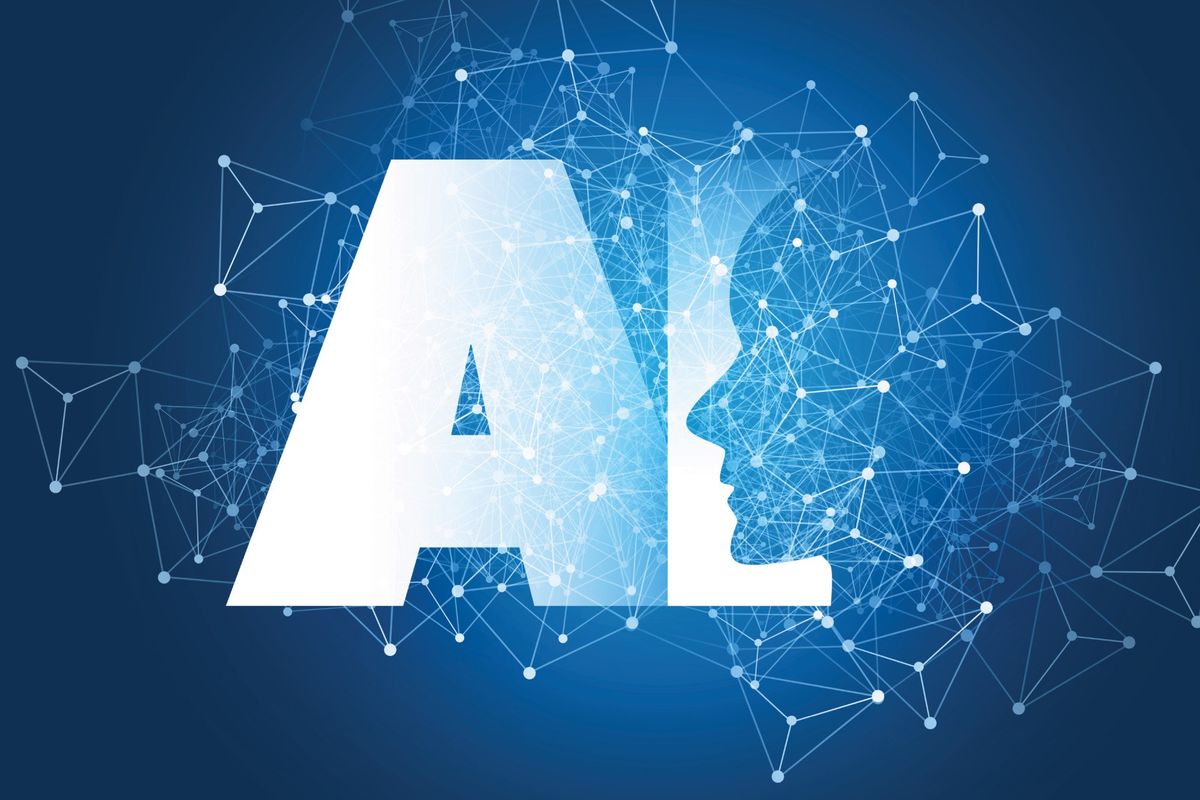 What are the biggest AI stocks? Learn about the largest AI companies by market cap on US, Canadian and Australian exchanges.
Artificial intelligence (AI) may be an emerging technology, but there are plenty of billion-dollar companies in this space.
As the market has grown over the past few years, AI technology has made strong inroads into several key industries, including logistics, manufacturing, finance, healthcare, customer service and cybersecurity.
While AI-driven advancements in robotics have received the most press in recent years, the latest buzz has centered around OpenAI's ChatGPT. This intelligent chatbot shows how quickly generative AI is advancing, and has attracted the attention of heavyweight technology companies such as Microsoft (NASDAQ:MSFT), which recently invested US$10 billion in privately held OpenAI. Alphabet (NASDAQ:GOOGL) has also released its own AI chat tool, Google Bard.
---
On a global scale, Markets and Markets predicts that the AI industry will experience a compound annual growth rate of 36.2 percent between 2022 and 2027 to reach a market value of more than US$407 billion.
Here the Investing News Network profiles some of the biggest AI stocks by market cap on US, Canadian and Australian stock exchanges. Data was gathered on May 30, 2023, using TradingView's stock screener.
American AI stocks
According to Tracxn Technologies, the number of US AI companies has doubled since 2017.
One of the major factors fueling growth in the American AI market, states GMI Research, is "rising investment in Artificial Intelligence by the government and prominent technocrats in the country."
Below are three of the top US AI stocks.
Market cap: US$204.56 billion; share price: US$127.03
Semiconductor company Advanced Micro Devices designs, develops and manufactures high-performance computer processors, graphics and visualization technologies that are used for AI, data centers, business computing solutions and gaming.
According to Bloomberg, Microsoft is rumored to be financially supporting Advanced Micro Devices' expansion of its in-house AI processor division to the tune of at least US$2 billion, although the tech giant has denied the report.
In an earnings call during early May, Advanced Micro Devices CEO Lisa Su stated, "We are very excited about our opportunity in AI — this is our number one strategic priority."

Market cap: US$122.93 billion; share price: US$110.35
San Diego-based Qualcomm designs and manufactures semiconductors, software and wireless telecommunications products. The multinational corporation's product catalog includes processors, modems, RF systems, 5G, 4G and optimized software.
After a decade of AI research and development, Qualcomm's goal is to make AI ubiquitous in everyday life by "inventing, developing, and commercializing power-efficient on-device AI, edge cloud AI, and 5G." The company has developed several AI-based products, including the Qualcomm Snapdragon 765G mobile gaming platform, which combines 5G and AI technologies.
Qualcomm has partnered with Microsoft to bring on-device AI innovations to market, including generative AI running on Snapdragon compute platforms, and tools for developers building applications for Windows 11 PCs powered by Snapdragon.
Market cap: US$48.75 billion; share price: US$150.01
Cloud-based data warehousing company Snowflake offers customers data storage, processing and analytics capabilities through its data-as-a-service platform. Snowflake's scalable Data Cloud platform supports multi-cloud infrastructure environments, allowing companies to bring data from other platforms together in one space. The platform was also designed to support enterprise AI projects that leverage big data and machine learning (ML).
Snowflake has made several acquisitions in the past few years, including picking up AI companies with complementary technologies. In early 2023, the company announced its intention to acquire Myst AI, an AI-based time series forecasting platform provider. Time series forecasting is used in several fields, including supply chain management and inventory planning. Myst AI's technology is capable of predicting spikes in energy demand and renewable generating capacity, as well as prices, in an effort to cut energy costs.
Canadian AI stocks
Recognized as a world-leading AI research hub, Canada ranks fourth out of 54 countries in the Global AI Index. Since 2017, the Canadian government has invested hundreds of millions of dollars into accelerating the research and commercialization of AI technology in the country through the Pan-Canadian Artificial Intelligence Strategy.
Below are three of the top Canadian AI stocks.
Market cap: C$15.37 billion; share price: C$56.99
Ontario-based OpenText is one of Canada's largest software companies. The tech firm develops and sells enterprise information management software. Its portfolio includes hundreds of products in the areas of enterprise content management, digital process automation and security, plus AI and analytics tools. OpenText serves small businesses, large enterprises and governments alike.
OpenText's AI & Analytics platform has an open architecture that enables integration with other AI services, including Google Cloud and Azure. It can leverage all types of data, including structured or unstructured data, big data and the internet of things (IoT) to quickly create interactive visuals.
In March, OpenText launched a new version of its AI-powered cloud platform ValueEdge that features "new capabilities that build on the platform's existing functionality, enabling chief technology officers to accelerate speed-to-value eliminating the typical waiting, wasting and wondering in the development process."
Market cap: C$8.9 billion; share price: C$104
Descartes Systems Group provides on-demand software-as-a-service (SaaS) solutions. The multinational technology company specializes in logistics software, supply chain management software and cloud-based services for logistics businesses.
AI and ML enhancements to Descartes' routing, mobile and telematics suite are helping the company's customers optimize fleet performance. "AI and ML are perfect extensions to our advanced route optimization and execution capabilities," said Ken Wood, executive vice president at Descartes. "From dynamic delivery appointment scheduling through planning and real-time route execution, we've used AI and ML to improve our ability to deliver the next level of fleet performance for customers."
Market cap: C$5.26 billion; share price: C$186.60
Kinaxis is a supply chain planning software company that has developed a cloud-based SaaS platform known as RapidResponse. The subscription software is used globally by supply chain operations for multiple industries, including electronics, aerospace, defense, pharmaceutical, automotive and retail.
In May of last year, Kinaxis unveiled its new Planning.AI analytical approach as part of its RapidResponse platform. This enhancement allows for quicker, more accurate responses to market disruptions, the company said.
"Supply chain planners and leaders are often in the tricky situation of having to choose between making an accurate decision or making a fast one," Kinaxis CEO John Sicard noted. "Planning.AI eliminates that struggle by empowering people to make fast and accurate decisions through the use of multiple advanced analytical approaches. This latest breakthrough builds on our revolutionary concurrent planning technique, driving a true step change in supply chain agility and resiliency."
More recently, Kinaxis partnered with leading global supply chain company HAVI to provide machine learning and AI-powered supply chain planning and analytics solutions for the quick service restaurant industry.
AI investment in Australia is expected to reach AU$3.6 billion in 2025, according to research firm IDC. The biggest spenders when it comes to AI in Australia are the banking industry, the federal government, professional services and retail.
Below are three of the top Australian AI stocks.
Market cap: AU$16.7 billion; share price: AU$109.73
New Zealand-based technology company Xero provides cloud-based accounting software for small and medium-sized businesses. The company's product portfolio also includes the Xero Accounting app, Xero HQ, Xero Ledger, Xero Workpapers and Xero tax tools.
Xero has made a number of AI enhancements to its platform in recent years, including bank reconciliation predictions that save time and reduce errors, and Analytics Plus, a suite of AI-powered planning and forecasting tools.
Market cap: AU$5.44 billion; share price: AU$16.44
TechnologyOne is another large enterprise technology software firm in Australia. In fact, it is the country's largest enterprise resource planning SaaS company. TechnologyOne has a client base of over 1,200, including customers in the government, education, health and financial services sectors across Australia, New Zealand and the UK. The company's research and development center is targeting cloud-based technology, AI and ML.
TechnologyOne recently announced its latest half-year financial results, highlighting that it saw record profits for the 14th year. The company's SaaS annual recurring revenue was up 40 percent and its after-tax profit was up 24 percent. TechnologyOne attributes the strong results to robust demand for the company's global SaaS enterprise resource planning solution. During the same period, TechnologyOne increased its large-scale enterprise SaaS customer base by 27 percent.
Market cap: AU$750.49 million; share price: AU$0.45
Global technology company BrainChip Holdings has developed and commercialized a type of edge AI that simulates the functionality of the human neuron. The company's neuromorphic processor, Akida, enables the deployment of edge computing across several applications, including connected cars, consumer electronics and industrial IoT.
In August 2022, the company launched the BrainChip University AI Accelerator Program. "By partnering with BrainChip's AI Accelerator Program, universities are able to ensure that students have the tools and resources needed to encourage development of cutting-edge technologies that will continue to usher in an era of essential AI solutions," BrainChip CEO Sean Hehir stated.
BrainChip partnered with AI-based video analytics solutions provider CVEDIA in May to further develop edge AI and neuromorphic computing. The CVEDIA-RT platform for video analytics will be integrated with BrainChip's Akida neuromorphic IP. The technology has applications in security and surveillance, transportation, information technology services and retail.
FAQs for AI stocks
Which company is leading the AI race?
Google and Microsoft are battling it out for king of the AI hill. While a study from digital marketing firm Critical Mass shows that consumers believe Alphabet's Google is leading the AI race, analysts are pointing to Microsoft as the clear frontrunner. Microsoft stands to benefit in a big way from its billions of dollars investment in OpenAI's ChatGPT as advancements in generative AI may have the potential to increase the company's revenues for its Azure cloud computing business.
Which country is doing best in AI?
North America is the global hotspot for advancements in AI technology and is home to the majority of the world's largest AI providers. Of the countries in this region, Canada's AI industry is showing the fastest growth, according to a report by Markets and Markets. Swiss-based CRM firm InvestGlass positions the US as the primary hub for AI development, and many of the world's leading tech giants are headquartered there. According to the firm, China comes in a close second.
What is Elon Musk's AI company?
In March 2023, Elon Musk launched X.AI, a new AI technology company based in Nevada. While not much is known about the company yet, Musk said he is starting it as a "third option" to ChatGPT and Google Bard; its product will be named TruthGPT.
Does Tesla have its own AI?
Tesla (NASDAQ:TSLA) has developed proprietary AI chips and neural network architecture. The company's autonomous vehicle AI system gathers visual data in real time from eight cameras to produce a 3D output that helps to identify the presence and motion of obstacles, lanes and traffic lights. The AI-driven models also help autonomous vehicles make quick decisions. In addition to developing autonomous vehicles, Tesla is working on bi-pedal robotics.
Don't forget to follow us @INN_Technology for real-time news updates!
Securities Disclosure: I, Melissa Pistilli, hold no direct investment interest in any company mentioned in this article.
Investing News Network websites or approved third-party tools use cookies. Please refer to the cookie policy for collected data, privacy and GDPR compliance. By continuing to browse the site, you agree to our use of cookies.