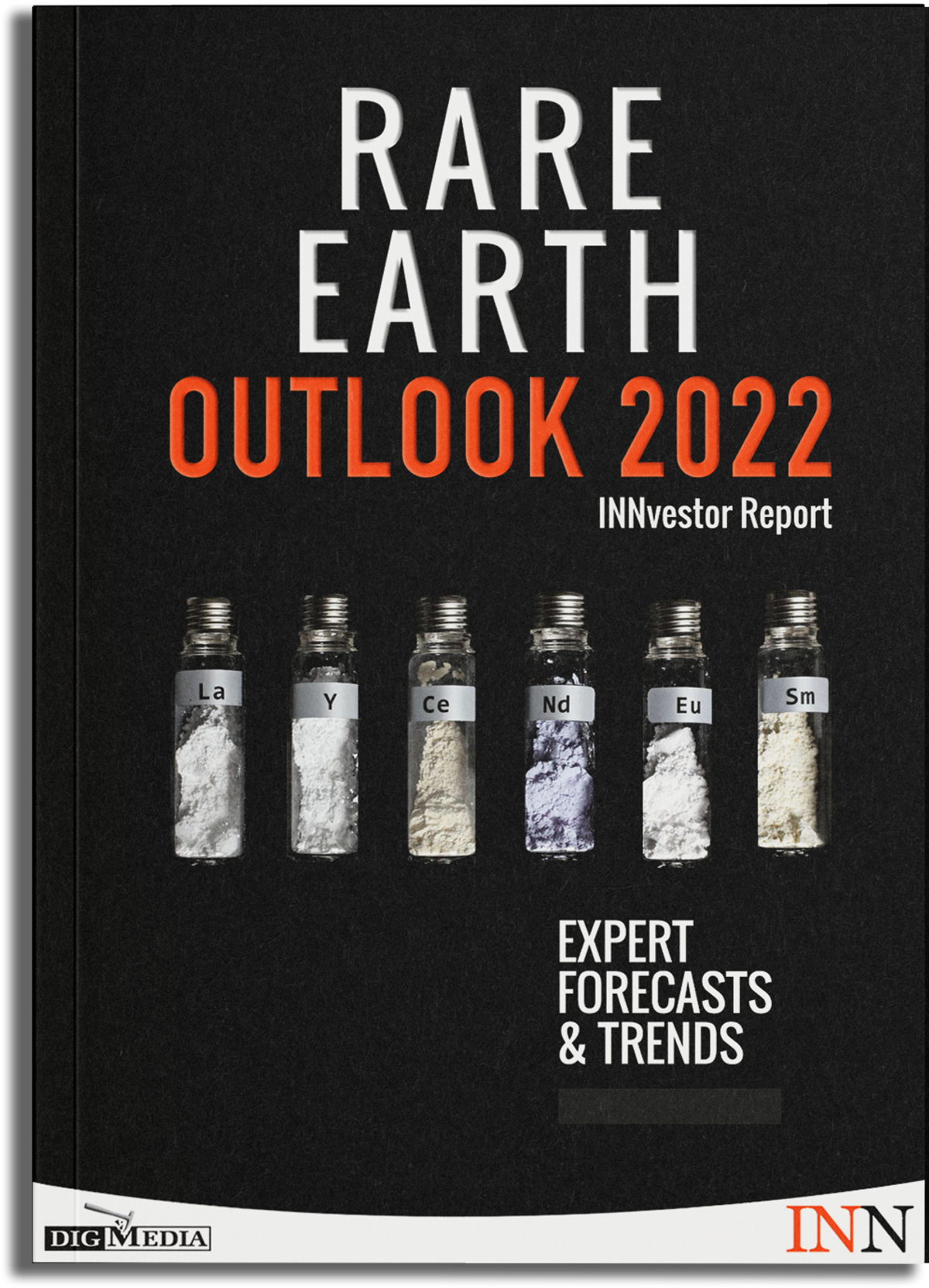 Find out what is in store for the rare earth market in 2022!
The Investing News Network (INN) spoke with analysts, market watchers and insiders about which trends will impact this sector in the year ahead.
✓ Trends        ✓ Forecasts       ✓ Top Stocks
Table of Contents:
Rare Earths Market Update: H1 2021 in Review
Rare Earths Outlook 2022: REE Magnet Prices to Remain High
Top Canadian Rare Earths Stocks
A Sneak Peek At What The Insiders Are Saying
"We'll see the beginnings of some major changes in 2022 outside of China, and by 2025 should see a more diverse (rare earths) supplier landscape, albeit one still dominated by China at every step of the value chain."
— Ryan Castilloux, managing director at Adamas Intelligence

"With the supply/demand balance for magnet rare earths on a knife's edge going into 2022, there is simply no buffer of supply to draw upon if and when such disruptions materialize.
— Ryan Castilloux, managing director at Adamas Intelligence

"With rare earths prices increasing, and investors realizing the dramatic increase in demand for rare earths for renewable technology applications, access to funding has been less challenging for companies with good projects. If funding is less of a problem, the next challenge is to deliver — to be able to bring projects to production as soon as possible by developing an economic and competitive metallurgical process."
— Luisa Moreno, managing director of Tahuti Global and director of Defense Metals

Who We Are
The Investing News Network is a growing network of authoritative publications delivering independent, unbiased news and education for investors. We deliver knowledgeable, carefully curated coverage of a variety of markets including gold, cannabis, biotech and many others. This means you read nothing but the best from the entire world of investing advice, and never have to waste your valuable time doing hours, days or weeks of research yourself.
At the same time, not a single word of the content we choose for you is paid for by any company or investment advisor: We choose our content based solely on its informational and educational value to you, the investor.
So if you are looking for a way to diversify your portfolio amidst political and financial instability, this is the place to start. Right now.