Outlook
Lithium

Worried about a lithium supply tsunami? Hear what experts think.
Get valuable market data and stocks by signing up below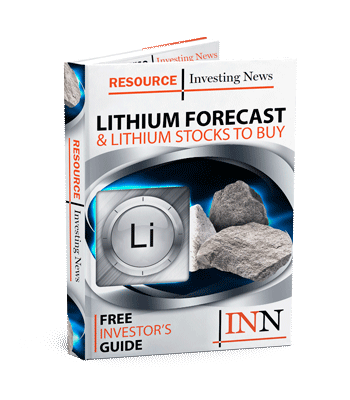 Access Report
What's included?
Your free Investor Kits include: E3 Metals, A.I.S. Resources, Portofino Resources, Nemaska Lithium, Manganese X Energy Corp, Lithium Chile, Delrey Metals, Lake Resources, ION Energy Ltd, One World Lithium
*By completing this form, you are giving consent to receive communication from INN and the companies listed using the contact information you provide. And remember you can unsubscribe at any time.