Investing in Graphene Companies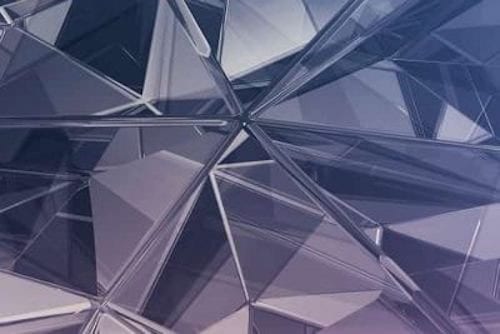 Interested in investing in graphene? Here's an overview of a wide selection of publicly traded graphene companies from around the world.
Graphene is often heralded as the "wonder material" of the 21st century. Graphene companies offer investors exposure to the growing number of graphene applications across a diverse set of industries.
Grand View Research is forecasting that the graphene market will growth at a CAGR of 38 percent between 2017 and 2025 to reach US$552.3 million by 2025. The firm says that revenue for electronic applications of graphene will be a major contributor to that growth.
IDTechEx Research expects that industries such as energy storage and composites will make up most of the graphene market, comprising 25 percent and 40 percent of the sector by 2027, respectively.
Research outlet Markets and Markets says the global graphene market is largely being driven by demand from the Asia-Pacific region, due in large part to its high economic growth rate, manufacturing industries, low labor costs and growing graphene-based application patents. The rising demand for printed electronics in this region of the world is another factor.
Here's a look at some of the publicly-traded companies in the graphene space which offer investors an opportunity to get into the fast-growing graphene market.
Companies are listed in alphabetical order and all data was accurate at the time of publication.
1. Applied Graphene Materials (LSE:AGM)
Market cap: GPB 813 million
Applied Graphene Materials uses proprietary "bottom-up" processes for making high-volume graphene nanoplatelets using a continuous process. It believes in graphene's potential to enhance the characteristics of other materials.
The company is targeting commercial applications in three core markets: coatings, composites and polymers plus functional fluids. Its manufacturing process does not rely on graphite, instead using sustainable, readily available raw materials.
Since being founded in 2010, Applied Graphene has developed a sales distribution network that covers Europe and North America; it also has a partner in Japan. As CEO Adrian Potts said recently, it's his belief that graphene is now beginning to "come of age."
2. Archer Materials (ASX:AXE,OTC Pink:ARRXF)
Market cap: AU$123.74 million
Advanced materials company Archer Materials operates graphene businesses through its subsidiary Carbon Allotropes. Offering a range of graphene products, including graphene powder, nanocomposites and oxide, Carbon Allotropes also integrates research and consulting services for graphene installations.
Archer Materials recently filed a patent application under the Patent Cooperation Treaty to protect and commercialise its graphene biosensor technology intellectual property. The company is aiming to use graphene materials to solve biosensing challenges.
3. Comet Resources (ASX:COI)
Market cap: AU$78.90 million
Australia-based Comet Resources has developed a graphene process that utilizes its graphite-mining operation in Springdale, Western Australia. Its graphene product is created through an electrical exfoliation process.
In December 2018 Comet Resources released a maiden inferred resource for the Springdale graphite project totaling 15Mt at 6.0 percent total graphite content (TGC) including a high-grade component of 2.6mt at 17.5 percent TGC The company has since discovered two new high-grade zones of graphite mineralization outside the existing resource. In 2020, the company plans to conduct metallurgical studies at Springdale.
4. Directa Plus (LSE:DCTA,OTC Pink:DTPKF)
Market cap: GBP$45.44 million
Leading graphene nanoplatelet producer Directa Plus' products are designed for commercial applications such as textiles and composites. Based in Italy, Directa Plus claims it has developed patented graphene material that is both portable and scalable.
Directa Plus casts a wide net, even using its graphene for golf balls with the aim of improving users' control and swings using elasticity.
5. First Graphene (ASX:FGR)
Market cap: AU$63.08 million
First Graphene is an advanced materials company that is looking to position itself in the lowest-cost quartile of global graphene suppliers. The company says it has developed an environmentally sound method of converting ultra-high-grade graphite into the lowest-cost, highest-quality graphene in bulk quantities. It is working with three Australian universities on developing graphene products and associated intellectual properties, including PureGRAPH, its graphene powder.
First Graphene ultimately plans to be a vertically integrated graphene producer. Applications from its products extend to fire retardancy, energy storage and concrete, among others.
6. Haydale Graphene Industries (LSE:HAYD)
Market cap: GBP 6.971 million
Haydale Graphene Industries is the holding company for both Haydale and Haydale Composite Solutions. The former has developed a patented proprietary scalable plasma process that's aimed at functionalizing graphene and other nanomaterials. Using the technology, Haydale is able to supply tailored solutions to both raw material suppliers and product manufacturers. The latter is focused on the design, development and commercialization of advanced polymer composite materials. Haydale Composite Solutions takes care of the entire development cycle, from applied research to setting up manufacturing plants.
7. NanoXplore (TSXV:GRA,OTCOX:NNXPF)
Market cap: C$221.56 million
Established in 2011, NanoXplore is a public graphene company founded by Soroush Nazarpour. On its website, NanoXplore highlights the quality of its graphene, noting that it's able to produce high volumes of the material at affordable prices due to its "unique production process." NanoXplore says its process is "environmentally friendly and compatible with a wide range of manufacturing processes and government regulations."
The company offers different products, from its GrapheneBlack graphene powder to various engineered polyolefin masterbatches with standardized graphene concentrations. In 2019, NanoXplore announced that using GrapheneBlack in plastic products greatly increases their reusability and recyclability.
8. Talga Resources (ASX:TLG,OTC Pink:TLGRF)
Market cap: AU$120.32 million
Talga Resources, a graphene company with headquarters in Perth, Australia, develops scalable graphene products that are specifically focused on the polymer, battery and construction industries. Its graphene facilities are located in Germany through Talga Advanced Material.
As part of its vertical operations, Talga Resources operates graphite-mining operations in Sweden in cities including Vittangi, Pitea, Jalkunen and Raitajärvi. Central to its graphene processes, the company cites its low-cost ability to produce graphene from high-grade graphite raw ore. In June 2020, the company's Vittangi project received demarcation as a mineral project of national interest by the Swedish government.
9. Versarien (LSE:VRS)
Market cap: GBP 74.66 million
Versarien makes advanced materials for blue-chip companies across a number of its subsidiaries. It has secured partnerships with BP Polymers, Further Chinese Aerospace and AXIA Materials. Versarien proprietary graphene capabilities include areas such as 3D printers, composite materials and thermal interface materials.
In March 2020, the company signed a 50/50 joint venture agreement with China-based Young-Graphene Technology Company Limited.
10. ZEN Graphene Solutions (TSXV:ZEN,OTC Pink:ZENYF)
Market cap: C$50.66 million
With over C$2 million in funding received by the Canadian government, ZEN Graphene Solutions applies its core research operations to developing industrial-quality graphene. Utilizing its interest in the Albany graphite deposit in Northern Ontario, the company is developing graphene solutions for concrete and composite materials, ultimately for mass production.
Zen Graphene Solutions recently announced it will be commencing a new research collaboration with Prof. Mohammad Arjmand and his team at the University of British Columbia (UBC)‐Okanagan Campus, with a $200,000 Department of National Defence Innovation for Defence Excellence and Security award. ZEN will be providing in-kind contributions of Albany PureTM materials and consultation with its technical team.
Private graphene companies
The graphene stocks listed above are by no means the only graphene-focused companies out there, especially in terms of the private space. Investors interested in graphene investment would also do well to keep an eye on these private companies focused on graphene technology: 2D Carbon Tech, ACS Material, Advanced Graphene Products, Anderlab Materials, Graphene Platform, Graphenea, Graphoid and XG Sciences.
This is an updated version of an article originally published by the Investing News Network in 2015.
Don't forget to follow us @INN_Technology for real-time news updates!
Securities Disclosure: I, Nicole Rashotte, hold no direct investment interest in any company mentioned in this article.