Gene Therapy Stocks: 5 Biggest Companies in 2023
May. 02, 2023 01:15PM PST
Genetics Investing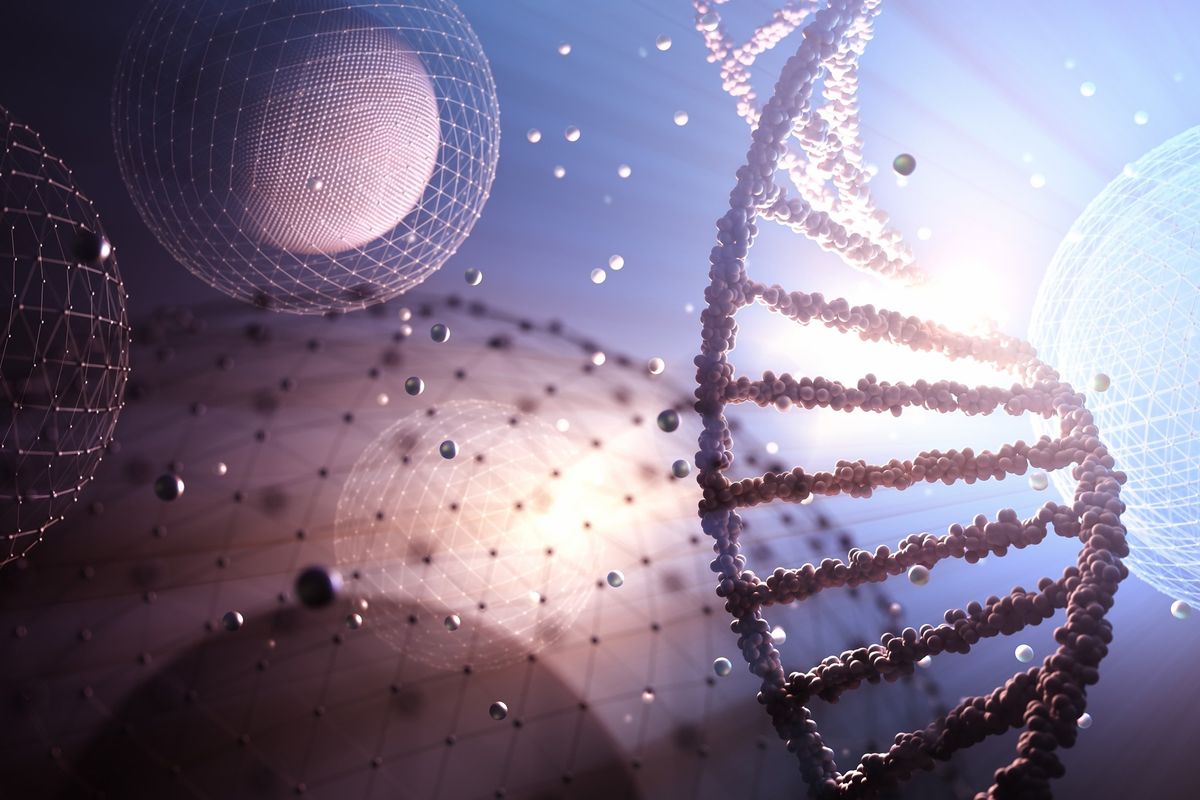 Which gene therapy stocks should be on investors' radar? Here are five companies developing a wide range of gene therapy products.
For life science investors, the gene therapy market is one of the most interesting plays available today.
The US National Library of Medicine defines gene therapies as specialized treatments that use genes for the prevention or treatment of disease. Gene therapies are designed to help patients by inserting a gene into a cell rather than treating the patient with drugs or surgeries.
This technique can treat a range of disorders, such as inherited diseases, cancer and viral infections. Unlike other treatment options, gene therapy is intended as a one-time event, although additional dosing may be required.
---
A Grand View Research report states that the global gene therapy space was worth US$7.54 billion in 2022, and is seen growing at a compound annual growth rate of 19.1 percent from 2023 to 2030 to reach US$29.47 billion.
"The market's growth is attributed to the factors such as expanding the area of advanced therapies along with gene delivery technologies and has developed progressive competition among key players focused on the commercialization of their therapies," as per the report.
Grand View Research also notes that a number of "biotechnology companies are investing in acquisitions, mergers/collaborations, and expansions as key strategies to increase in-house expertise and strengthen product pipelines."
There is, of course, a range of gene therapy companies that might pique investors' interest, and the research firm highlights the market's most dominate players. Here the Investing News Network takes a look at the top gene therapy stocks on the NASDAQ and NYSE in order of market cap. All data was current as of April 27, 2023.
Market cap: US$215.46 billion
One of the largest pharmaceutical companies in the world, Switzerland-based Novartis is focused on treatments for a wide range of diseases, including various cancers, malaria, leprosy and sickle cell disease. Novartis is developing adeno-associated-virus-based and CRISPR-based gene therapies.
Grand View Research states that Novartis' Zolgensma, which targets the underlying cause of spinal muscular atrophy, "is the only gene treatment in this field to have been approved" by the US Federal Drug Administration (FDA).
Additionally, Novartis has an in-licensing agreement with Roche Holdings (OTCQX:RHHBY,SW:ROG) subsidiary Spark Therapeutics that gives the latter commercialization rights within the US for the gene therapy Luxturna, while Novartis retains commercial rights for outside markets. Luxturna is "the first gene therapy that can be directly administered for targeting a genetic disease caused by mutations in a single genetic factor," notes the research firm.
Market cap: US$140.12 billion
Global biopharmaceutical company Bristol-Myers Squibb has made groundbreaking advancements in the therapeutic areas of oncology, hematology, immunology and cardiovascular disease. Research at Bristol-Myers Squibb is focused on several key areas, including advancing CAR T-cell therapy for the treatment of certain cancers.
In April, Bristol-Myers Squibb strengthened its cell therapy capabilities with the addition of a new US-based manufacturing facility, which will produce viral vectors for both of the company's CAR T-cell therapies.
Market cap: US$103 billion
Global biopharmaceutical company Gilead Sciences has spent three decades advancing breakthrough medicines to prevent and treat serious diseases such as HIV, viral hepatitis and cancer. In 2017, the company acquired stem cell therapy developer Kite Pharma just before Kite was granted approval for its cell-based gene medicine for blood cancer, the CAR T-cell therapy Yescarta.
The second gene therapy approved by FDA, Yescarta was also the first such therapy for certain types of non-Hodgkin's lymphoma. The treatment aids a patient's immune system in fighting the disease. Sales of Yescarta increased from US$695 million in 2021 to US$1.16 billion in 2022.
Market cap: US$16.97 billion
BioMarin Pharmaceutical's research and early development is led by Dr. Kevin Eggan, a pioneer in stem cell biology. The company develops and commercializes therapies for serious genetic diseases with unmet medical needs.
BioMarin's biologics license application for Roctavian, its gene therapy for adults with severe hemophilia, is currently under FDA review. Under consideration is the data from a Phase 3 study, which "is the longest and largest to date for a gene therapy in hemophilia."
Market cap: US$892.18 billion
Genomic medicine company uniQure develops and markets gene therapy products for patients with severe genetic diseases. The company's adeno-associated-virus-based gene therapy platform targets liver-directed and central nervous system disorders.
uniQure signed a licensing agreement in early 2023 for Apic Bio's APB-102, a clinical-stage gene therapy for the treatment of patients with amyotrophic lateral sclerosis caused by mutations in superoxide dismutase 1. Under the agreement, uniQure will obtain the rights to develop and market APB-102 worldwide.
This is an updated version of an article originally published by the Investing News Network in 2016.

Don't forget to follow us @INN_LifeScience for real-time news updates!
Securities Disclosure: I, Melissa Pistilli, hold no direct investment interest in any company mentioned in this article.
How to Invest in Genetics:
Featured Genetics Investing Stocks
Investing News Network websites or approved third-party tools use cookies. Please refer to the cookie policy for collected data, privacy and GDPR compliance. By continuing to browse the site, you agree to our use of cookies.