Mar. 02, 2022 01:30PM PST
Genetics Investing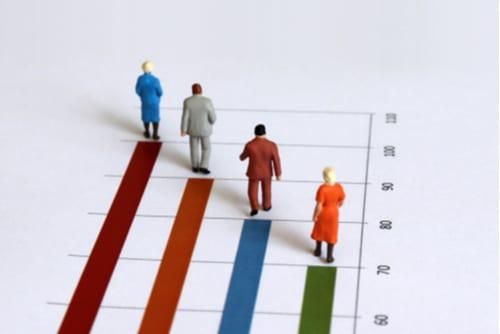 Private longevity research companies deserve investor attention as the longevity side of the life science market grows.
Longevity research companies are working to promote healthy aging and extend life expectancy.
A long, healthy life is something everyone has a vested interest in, but that doesn't mean it's always easy to get into longevity investing. That's because many longevity research companies remain private, meaning it's difficult for the average person to secure an investment stake.
However, investors shouldn't ignore private longevity research companies. They represent a potential opportunity to gain exposure to rapid growth in a sector that touches diverse life science markets.
---
Plenty of private longevity research companies are working on innovative studies aimed at diseases associated with the aging process, including cardiovascular disease, type 2 diabetes and various cancers. If they do go public one day, investors who have them on their radar already will be ahead of the game.

Here's a short list of some of the top private longevity research companies making headlines today.
1. Altos Labs
Altos Labs is first and the newest on this list of privately owned longevity research companies. Based in Los Altos, California, the biotechnology company is developing cellular rejuvenation programming to promote healthy cells in the human body and revive cells damaged by environmental stresses. The company is also establishing operations in San Diego and the UK, and is working on collaborations in Japan.
Launched after a US$3 billion investment round, Altos Labs reportedly has the backing of big-name investors, including Amazon's (NASDAQ:AMZN) Jeff Bezos. Altos Labs CEO Hal Barron is the former president of research and development and chief scientific officer for the pharmaceutical giant GlaxoSmithKline (LSE:GSK,NYSE:GSK).
The company has stacked its team with some of the world's leading scientists, including: Jennifer Doudna, the co-winner of the 2020 Nobel prize in chemistry for the development of the gene-editing tool CRISPR; and Dr. Shinya Yamanaka, the winner of the 2012 Nobel prize in medicine for stem cell research. "Altos seeks to decipher the pathways of cellular rejuvenation programming to create a completely new approach to medicine, one based on the emerging concepts of cellular health," Rick Klausner, MD, chief scientist and founder of Altos Labs, and the former director of the National Cancer Institute, said recently.
2. Human Longevity
Headquartered in San Diego, Human Longevity is a biotechnology firm specializing in combining DNA sequencing with machine learning to "change medicine to a more data-driven science" and create "the potential for longer, healthier human lifespans." One of the larger longevity research companies, it has put together an all-star team of research scientists, computing experts and physicians.
Human Longevity's key offering is the HLIQ Whole Genome, a comprehensive report that compares a patient's DNA to the company's database of sequenced genomes and phenotypic information. The company boasts that it is creating the largest such database in the world.
In early 2020, a study of Human Longevity's precision health platform, the Health Nucleus, was published in the journal Proceedings of the National Academy of Sciences.
The study demonstrated that integrating whole-genome sequencing with advanced imaging and blood metabolites can help clinicians identify adult patients at risk for developing the leading causes of premature mortality in adults, including cancer, heart disease and diabetes. This information could be critical for physicians in determining the best course of action as they work towards maintaining patient health.
Human Longevity has some major partners. For example, the company has a long-term agreement with AstraZeneca (NYSE:AZN,LSE:AZN). It has enabled Human Longevity to sequence and analyze DNA samples from AstraZeneca's clinical trials, adding the information to its HLI Knowledgebase and Health Nucleus.
3. Elevian
Biotech company Elevian is developing drugs that can restore the regenerative capacity of various tissues in the human body. These medicines have the potential to treat and prevent multiple diseases associated with aging.
While working at the Harvard Department of Stem Cell and Regenerative Biology, the company found that treatment with the circulating factor GDF11 can regenerate the heart and the brain, as well as muscle and other human tissues. Due to this discovery, Elevian has exclusive, worldwide rights to Harvard's patent GDF11 portfolio.
Elevian is developing medicines that use the GDF11 pathway to target a number of age-related diseases, including strokes, diet-induced obesity, type 2 diabetes, heart failure and Alzheimer's disease. Its lead drug candidate (recombinant human GDF11) has demonstrated efficacy in preclinical models for addressing these medical needs.
4. Insilico Medicine
Hong Kong-based Insilico Medicine is a biotech company harnessing the power of artificial intelligence (AI), big data analysis and genomics for researching aging and developing medicines that target age-related diseases.
The company's mission involves providing AI platforms that can help identify and develop new drug candidates for untreated diseases and then predict how well those treatments may perform in clinical trials. Insilico is filing an investigational new drug application with the US Food and Drug Administration and plans to begin a clinical trial.
Insilico may not be a private company for long, having filed for a US initial public offering in October 2021.
This is an updated version of an article first published by the Investing News Network in 2016.

Don't forget to follow us @INN_LifeScience for real-time news updates!
Securities Disclosure: I, Melissa Pistilli, hold no direct investment interest in any company mentioned in this article.
How to Invest in Genetics:
Featured Genetics Investing Stocks
Investing News Network websites or approved third-party tools use cookies. Please refer to the  cookie policy for collected data, privacy and GDPR compliance. By continuing to browse the site, you agree to our use of cookies.