Tin Prices: Climbing the Ladder of Recovery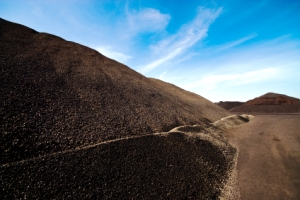 By Dave Brown – Exclusive to Tin Investing News
As with other industrial metals, the spot price of tin is correlated with inventory levels on the supply side and the global economic recovery on the demand side.  Over the last year the spot price of tin on the LME has moved from an average price last April of US $12165.8 per tonne to a current valuation of US $18695 per tonne, a gain of almost 54 percent.
The largest uses for tin continue to be in the production of solders and for tin plating, which provide an attractive coating to iron and steel products.  Within the industrial consumption market for tin, solders represent 32 percent and tin plate accounts for nearly 27 percent of demand.
Indonesian Tin Producer Avoids Earthquake Damage
The Indonesian island of Sumatra was hit by a powerful 7.7-magnitude earthquake last Wednesday, which is of significant interest to tin investors.  Indonesia is home to the second largest estimated reserve bases in the world and the country produces approximately 30 percent of the world's tin supply.  Abrun Abubakar, a company spokesman for the world's largest integrated tin miner, PT Timah Tbk (JAK:TINS), said operations in the Bangka-Belitung islands, off Sumatra, were not disturbed by the quake.  Indonesia exported an estimated 6,576.01 tonnes of refined tin in March, down 41 percent from 11,086.42 tonnes in the same month a year ago.
Chinese Ore Production Slowed in 2009
Research and Markets has recently published a report ,"China Tin Industry Statistics, 2009″ to reflect the changing industry developments in the country over the last twelve months.
Both 2008 and 2009 represented declines for the Chinese production of tin due to the contraction of the capital markets and decrease in demand. The price drop and supply shortage of raw materials resulted in an overall decline in output. In 2009, the output of tin ore in China totaled approximately 115,000 tonnes, which accounted for 37 percent of the global total.
China's output of refined tin was 141,500 tonnes, which was actually an 8.5 percent annual increase.  Global estimates for refined tin production for 2009 approximated 325,800 tonnes and the top 4 Chinese tin producers accounted for just over 28 percent of the total.