5 Private Longevity Stocks to Watch: From Calico to Genescient
Calico is just one company that promises to make major headlines in the longevity investing space.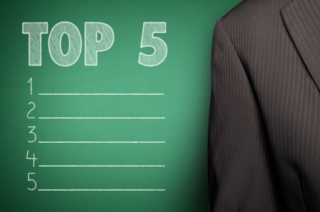 Longevity companies have one aim: to help people live longer. It's something we all have a vested interest in, presumably—but that doesn't mean it's always easy to invest in this space. That's because plenty of longevity companies remain private—and unless you're a venture capitalist, it's pretty much impossible to secure a stake.
But that doesn't mean investors should ignore these private companies. Plenty are at work on innovative, fascinating studies, which makes them worth watching in their own right. And if they do go public one day? Well, you'll already have done some research.
Looking for the fountain of youth? Consider the following.
1. Calico
Calico tops our list. That's because this company, founded by Google (NASDAQ:GOOGL) in 2013, has never shied away from the immensity of its goal. "With some longer term, moonshot thinking around healthcare and biotechnology, I believe we can improve millions of lives," Google's CEO, Larry Page said, announcing the new company.
From its very founding, then, Calico has recognized the uniqueness and difficulty of its mission. This isn't about curing a genetic defect or disorder: it's about slowing a natural process that affects every single living being.
Talk about thinking big.
Since then, Calico has taken some exciting steps towards realizing this far-flung goal. It has partnered with the Broad Institute (of CRISPR-Cas9 fame), the Jackson Laboratory and the Buck Institute. Other projects have been initiated with AbbVie (NYSE:ABBV), AncestryDNA and QB3.
And while Calico is still a long way from realizing the plot of Tuck Everlasting, these partnerships signal wider interest in the space … and a belief in its potential.
2. Human Longevity
Human Longevity is another company to watch. Like Calico, it's not afraid to make big claims: Human Longevity promises its products and services will "revolutionize the practice of medicine."
Those services include genomic sequencing and analysis. The company is also developing a comprehensive database of genomic information called the HLI Knowledgebase. Together, these should empower the life science sector as a whole to develop more effective, genetically targeted drugs.
But that's not all. Human Longevity is also investigating how stem cell-based therapies might one day extend the human lifespan.
And just like Calico, Human Longevity has some big name partners. Most recently the company signed a decade-long agreement with AstraZeneca (NYSE:AZN, LON:AZN). Human Longevity will sequence and analyze DNA samples from AstraZeneca's clinical trials, adding the information to its HLI Knowledgebase. In so doing, they'll further their goal of having one million integrated health records in the database by the year 2020.
3. Genescient
Genescient hopes to keep you young by staving off aging diseases. To that end, they're at work on numerous drug candidates, all designed to treat things like diabetes or sepsis. These are still in the proof of concept stage.
So what makes Genescient interesting? Laboratory Head Kennedy Schaal told Life Science Investing News that it's "the first company to use the force of evolution to selectively breed a model organism for longevity."
Their technology is based on 10 lines of Drosophila melanogaster—flies that have been selectively bred for longevity. As Schaal told us, "These flies now live more than 20 weeks; 4 to 5 times longer than the lifespan of regular flies."
Impressive—but we're still talking about flies. As it turns out, however, this research has major implications for human longevity. "Since fly genes in the metabolic pathways exhibit more than 90 percent correspondence with human genes, we are then able to identify the human analogs of these genes," Schaal explained. "This understanding … provides the basis for the study of human aging, chronic disease and possible longevity solutions."
4. GERO
Then there's GERO. This biotech isn't just generating research into longevity—they're developing new mathematical methods too! The company works with high dimensional omics data to identify therapeutic intervention points—and as their website explains, the data is so complex, it demands new approaches to mathematical analysis.
Their investigational drug candidates are all in the preclinical stage. They focus on diseases ranging from cancer and type 2 diabetes to bacterial infections.
5. Navitor Pharmaceuticals
With such big name investors as Johnson & Johnson (NYSE:JNJ), Sanofi-Genzyme (NYSE:SNY, EPA:SAN) and Atlas Venture, Navitor Pharmaceuticals is worth watching. The drug company's platform is based on mTORC1, a protein kinase complex which regulates cellular aging.
"Navitor's approach is to selectively 'turn up' or 'turn down' these cellular pathways to restore normal activity of mTORC1," reads the company's website. In so doing, they hope to cure numerous age-related diseases, as well as some genetic disorders.
The company has been relatively quiet as of late—in fact, they haven't issued a press release since December 2015. But they're very active on Twitter, so interested investors may wish to watch them there.
Don't forget to follow us @INN_LifeScience for real-time news updates.
Securities Disclosure: I, Chelsea Pratt, hold no direct investment interest in any company mentioned in this article.
5 Private Longevity Stocks to Watch: From Calico Anti-aging Company to Elysium Health
By Morag McGreevey
While publicly traded longevity companies do exist, not all companies operating in the space are public. In fact, many remain private.
While that means it's tougher for investors to take a stake in them, it doesn't mean they should be off the radar. Here's an overview of five private longevity companies that promise to make major headlines in the longevity investing space. Investors interested in the industry may want to keep them in mind.
1. Alkahest
Founded in 2014 by Karoly Nikolich and Tony Wyss-Coray, Alkahest made a name for itself by demonstrating that the blood of young mice reverses age-related impairments in cognitive function and synaptic plasticity in older mice. This finding, published in the June 2014 issue of "Nature Medicine," holds incredible promise — promise that investors are recognizing.
Grifols (NASDAQ:GRFS) recently acquired 45 percent of Alkahest for $37.5 million, along with commercialization rights to collaboration projects. Together, the companies plan to develop plasma-based products to treat cognitive decline (such as Alzheimer's) and other central nervous system disorders in aging patients.
2. Calico
Conceived and backed by Google in 2013, Calico (which stands for California Life Company) is led by Arthur Levinson, Cynthia Kenyon, David Botstein and Hal Barron. Described by Google Co-Founder and Chief Executive Larry Page as one of the company's long-term, long-shot projects, Levinson pitches the company as "more of an institute certainly than a pharmaceutical company."
More specifically, Calico anti-aging company is working to "harness advanced technologies to increase our understanding of the biology that controls lifespan," and partnered with pharmaceutical giant AbbVie (NYSE:ABBV) in 2014. The companies intend to develop new drugs targeting diseases related to old age. Each partner committed $250 million in funding to the project, with the option to each contribute another $500 million.
3. Elysium Health
Founded in 2014 by MIT biologist Leonard Guarente (previously of Sirtris Pharmaceuticals, which was bought out by GlaxoSmithKline (LSE:GSK,NYSE:GSK)), Elysium Health is taking an unconventional approach to the longevity market. Rather than waiting to receive approval from the US Food and Drug Administration, which could take decades in the case of anti-aging drugs, Elysium intends to provide over-the-counter longevity solutions.
Basis, an over-the-counter pill that went on sale in February, contains a chemical precursor to nicotinamide adenine dinucleotide, a compound that mimics the experience of caloric restriction (something that has been proven to extend the lifespan of mice in laboratory experiments).
Both scientists and investors have reason to be excited about this project. Not only are there five Nobel Prize-winning scientists on the advisory board of Elysium, but they may have targeted an untapped market. Guarente explained earlier this year, "you have high-end prescription drugs up here, which are expensive. And you have the nutraceuticals down there, which are a pig in a poke … There's this vast space in between that could be filled in a way that's useful for health maintenance." Elysium, it seems, is attempting to address that void.
4. Human Longevity
This privately held San Diego-based company, founded in 2014 by Craig Venter, Robert Hariri and Peter Diamandis, combines human genomics, analytics and stem cell advances to extend the healthy, high-performance human lifespan. With $70 million in initial investor funding, Chief Medical Officer Brad Perkins has explained, "our focus is not being a fee for service sequencing operation." It is to "fully understand and fully interpret all the meaning in the human genome."
Essentially, Human Longevity intends to build the largest human sequencing operation in order to compile the most complete human genotype, microbiome and phenotype database in the world.
5. Navitor Pharmaceuticals
Navitor aims to treat diseases of aging through the selective regulation of the mTOR pathway, targeting nutrient-signaling mechanisms that drive protein synthesis and cellular growth. Led by David Sabatini of MIT and the Whitehead Institute for Biomedical Research, Navitor will have exclusive access to intellectual property from Sabatini's laboratory.
CEO George Vlasuk believes that potential partners are very interested in Navitor because of "the fact that what we're focusing on is a very critical central pathway that cells basically use to adjust to changes in their environment." Investors seem to agree: the company was launched in 2014 with $23.5 million in Series A funding, including investments from Polaris Partners, Atlas Venture and Johnson & Johnson Development.
This is an updated version of an article first published on Life Science Investing News on June 24, 2015.
Securities Disclosure: I, Morag McGreevey, hold no direct investment interest in any company mentioned in this article.
Related reading: