Weekly Round-Up: US Manufacturing Data Gives Copper a Boost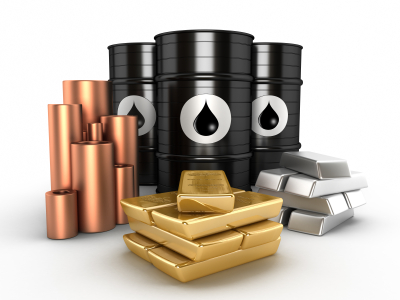 Gold fell today following word that Ukrainian forces engaged a Russian armored column on Ukrainian soil.
The yellow metal slipped as low as $1,294.30 an ounce before recouping some losses. Spot gold was down 0.7 percent, at $1,303.03 an ounce, before noon. Meanwhile, US gold futures for December delivery dropped $20.20, hitting $1,295.50.
"Gold is really not liking the strong return seen in stocks," Saxo Bank analyst Ole Hansen told Reuters. "It's August and activity is light, making these breaks pretty hard for the market to handle."
Also today, silver dropped 1.2 percent, or $0.23, sinking to $19.55 per ounce as the silver fix came to an end. The 117-year-old silver fix is being replaced by a new electronic pricing mechanism that regulators — though still somewhat skeptical — hope will bring more transparency to the system.
On the base metals side, copper for delivery in three months on the London Metal Exchange today rose 0.3 percent, or $20.54, to trade at $6,845.50 per metric ton today, according to Bloomberg. Output from manufacturers in the US increased in July at the fastest pace in five months, making copper more appealing to investors.
"The strong factory number might promote some buying," Frank Lesh, a trader at FuturePath Trading, told the news outlet. "You can't rule out a short-covering rally in the market."
Meanwhile, copper for delivery in December on New York's COMEX is up 0.1 percent, or $0.003, at $3.1145 per pound.
Finally, Brent crude oil for October delivery is up 0.3 percent, or $0.31, at $102.38 a barrel, according to Investing.com. However, prices remain close to a recent low as downbeat US data is putting pressure on investors and tension in Ukraine seems to be easing.