CSE Top 5: Mazorro Resources Ranks First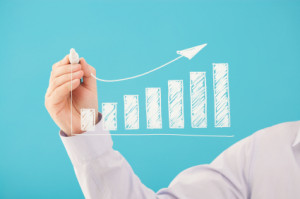 Last week on the Canadian Securities Exchange, several companies had an eventful week. 
The top five junior resource companies on the exchange by trading volume were Mazorro Resources (CSE:MZO), Murchison Minerals (CSE:MUR), Jagercor Energy (CSE:JEM), Hi Ho Silver Resources (CSE:HHS) and Mahdia Gold (CSE:MGD).
Mazorro Resources
Mazorro Resources traded 2,572,000 shares last week, finishing at $0.11. The company is a junior mining explorer listed on the TSX Venture Exchange, the Frankfurt Stock Exchange and the CSE. Mazorro focuses on gold properties in Quebec and has up to a 70-percent interest in the Lapaska property in that province.
Murchison Minerals
Canada-based precious and base metals explorer Murchison Minerals traded 1,136,000 shares last week to close at $0.05. The company currently has projects in both Canada and Uganda, including a large land package in Central Uganda; the company's management believes that property is prospective for nickel, cobalt and copper. Murchison has initiated a drilling program on certain targets there.
Jagercor Energy
Jagercor Energy, an exploration company that acquires and develops oil and gas properties in South America, traded 926,500 shares last week, ending at a price of $0.085.
The company's near-term focus is on energy concessions in Argentina, and on August 7, Jagercor announced that it has entered into a development agreement with upstream oil and gas company Central International Corporation Sucursal Argentina. Under the terms of the agreement, Jagercor will fund the drilling of three wells at the Catriel Oeste oil concession in Río Negro, Argentina, while 70 percent of the gross proceeds from the project's initial phase will go to Jagercor.
Hi Ho Silver Resources
Hi Ho Silver Resources traded 906,200 shares last week to close at $0.025. Currently, Hi Ho Silver's principal asset is the Fairview gold project, located in Oliver, British Columbia.
On August 12, Hi Ho Silver announced that it has filed annual assessment work on its gold placer property in San Bernardino County, California. The claims feature gold and silver mineralization and have seen extensive historical mining and prospecting activity.
Mahdia Gold 
Finally, Mahdia Gold traded 546,500 shares last week to finish at $0.035. The company aggregates gold properties in Guyana and currently owns three gold projects in that country, namely the Omai, Tiger River and White Creek projects. The west deposit at Omai is now in production, while other areas remain under exploration and development.