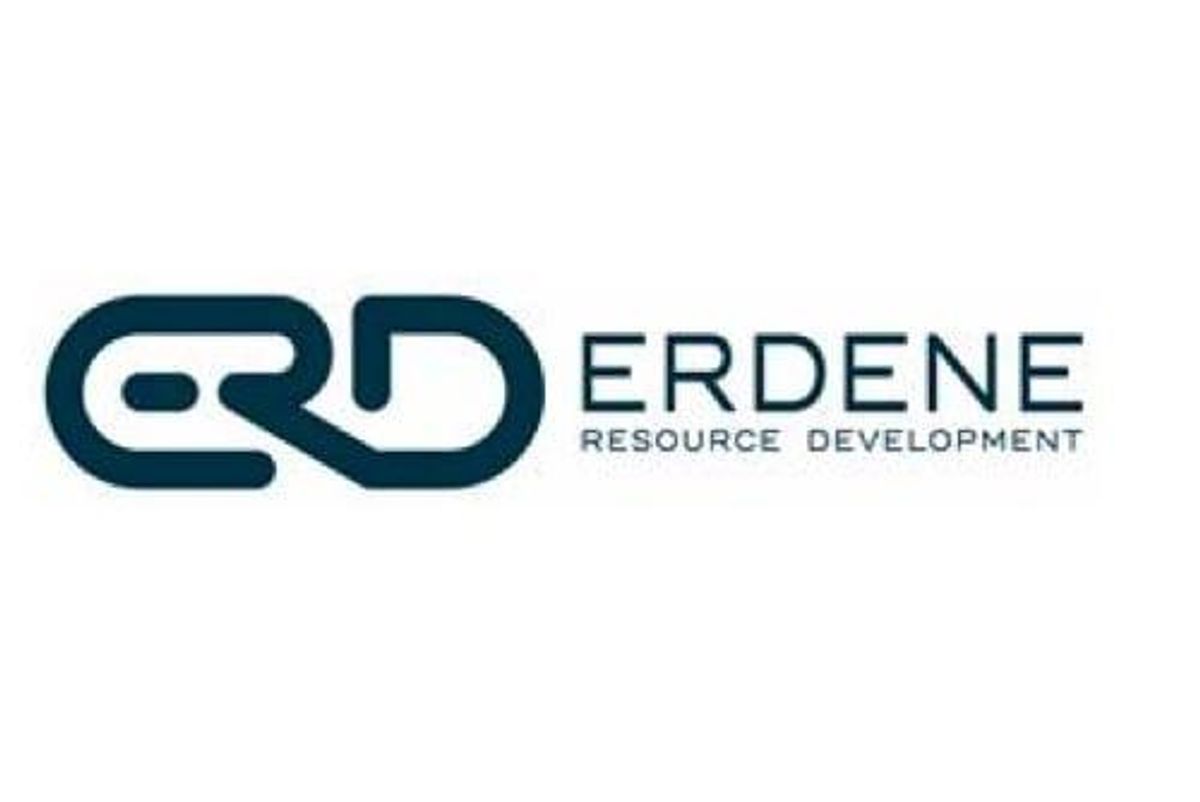 Developing A New High-Grade Gold District in Underexplored Mongolia
ERD:CA
NYSE:RIO
Over a decade ago, a team of Mongolian and international geologists working with Erdene Resource Development (TSX:ERD,OTC Pink:ERDCF) in unexplored areas of the Gobi Desert discovered very high grade, surface gold prospects. Through follow-up exploration, the area has evolved into a new gold district in Southwestern Mongolia with two surface deposits and multiple early stage prospects. The company is focused on rapidly advancing one of those deposits, the high-grade, open-pit Bayan Khundii gold project ("Bayan Khundii" or "BK") to production. This initial development and the associated cashflow will form a foundation for growth as the exploration team continues expanding high-grade gold resources on adjacent prospects. The company has interests in three exploration licenses and three mining licenses covering 17,861 hectares (44,117 acres). Erdene is the longest standing foreign investor and most successful gold explorer in Mongolia, with an experienced management team and Board of Directors, a long-term focused, loyal shareholder base and strong social license.
Erdene's deposits are located in the Edren Terrane within the Central Asian Orogenic Belt, which hosts some of the world's largest gold and copper-gold deposits. Although epithermal gold and porphyry copper-gold deposits are well documented in China and along the Belt's western trend, exploration in Mongolia was limited until the mid-1990s, when the country opened to foreign investment. Since that time, one of the worlds largest copper-gold deposits has been discovered and developed in Southeast Mongolia, Rio Tinto's (NYSE:RIO) Oyu Tolgoi project, and Erdene has discovered the Khundii Gold District in the country's southwest. Within the Khundii Gold District, the company has discovered multiple high-grade gold and base metal prospects, two of which are advancing to development: Bayan Khundii, followed by Altan Nar ("Altan Nar" or "AN"). In addition, the company holds a large molybdenum-copper resource at its 100 percent owned Zuun Mod project, 33 kilometres east of Bayan Khundii.
Bayan Khundii, Erdene's flagship project, is a high-grade, near-surface gold deposit. Erdene's geological team discovered the prospect in 2015 and progressed the discovery through the various studies. In July 2020, Erdene announced the results of an independent Feasibility Study for the Bayan Khundii gold project. The Feasibility Study results include an after-tax Net Present Value at a 5 percent discount rate and a US$1,400/oz gold price of US$100 million and Internal Rate of Return (IRR) of 42 percent. At a US$2,000/oz gold price, the project's after-tax NPV 5 percent increases to US$297 million. The Feasibility Study envisions an open-pit mine at Bayan Khundii, producing an average of 63,500 oz gold per year, for six years, at a head grade of 3.71 g/t gold, utilizing a conventional carbon in pulp processing plant. Production is expected to commence in early 2022 based on the current project schedule.
Erdene continues to explore the potential for additional discoveries on its Khundii and Altan Nar licenses and is evaluating acquisition opportunities throughout the Khundii District. Over the past decade, Erdene has developed the largest proprietary geologic database of Southwest Mongolia's mineralization that has led to the identification of more than 20 high-priority targets for acquisition.
Erdene Resource Development's Company Highlights
High-grade Bayan Khundii Project: Average head grade of 3.7 g/t gold is among the highest grade open-pit developments globally, with first production expected in 2022.
Resource Expansion: The Bayan Khundii gold resource¹ includes 520,700 ounces of 3.16 g/t gold Measured and Indicated (M&I)² and 102,800 ounces of Inferred resources at 3.68 g/t gold. Within the M&I resource, a proven and probable open-pit reserve totals 409,000 ounces at 3.7 g/t, providing significant potential growth of reserves with the development of the remaining M&I and Inferred resources.
Erdene's Altan Nar gold resource includes 318,000 ounces of 2.0 g/t gold Indicated and 186,000 ounces of Inferred at 1.7 g/t gold in addition to significant silver and base metal content.
Discovery Potential: Erdene's properties are situated in an unexplored portion of the Central Asia Orogenic Belt, which hosts some of the world's largest gold and copper deposits. Erdene's technical team has established three greenfield gold and copper deposits — Zuun Mod in 2011, Altan Nar in 2015 and Bayan Khundii in 2018.
Experienced Management Team and Board: The company's management team has operated in Mongolia for over 20 years. Its Board includes members with significant expertise in exploration, development, construction, stakeholder relations and corporate finance.
Strong Shareholder Base: Recent $15 Million strategic investment by Eric Sprott, significant investment by the European Bank for Reconstruction and Development and substantial ownership by insiders. Additionally, Mongolia's largest foreign investor is financier for the project.
Get access to more exclusive Gold Stock profiles
here
.