Overview
Bitcoin, one of the most well-known cryptocurrencies, continues to be an exciting and relatively new investment opportunity. What seemed like a fast-moving fad is becoming what some analysts have regarded as an emerging safe-haven asset. This could see Bitcoin join the ranks of assets like gold and blue chip stocks, and the recent bull market seems to support that with the likes of Fidelity, Goldman Sachs and BlackRock all beginning to venture into digital assets.
Critics often argue that Bitcoin will struggle to become a mainstream currency because of how difficult it is to use Bitcoins for everyday transactions. Luckily, some digital financial service providers are moving quickly in hopes of filling in the gaps left by the traditional financial system.
Banxa Holdings (TSXV:BNXA) is an Australia-based payment service provider (PSP) focused on closing the gap between bulky traditional financial systems, regulation and digital asset platforms. Built from a global team of legal, tech and crypto experts, Banxa aims to become one of the leading payments companies in the digital currency space.
Banxa Founder and Chariman Domenic Carosa shared that the company's TSX Venture Exchange listing has made, "Banxa the first crypto payment service provider to be listed in the world, bringing well-needed transparency and governance to the crypto sector."
In August 2020, Bitcoin's price rose to prices hovering US$11,775, and in the last four years, the digital currency has seen unprecedented growth from US$9 billion to US$217.9 billion. In late 2020 and early 2021, Bitcoin experienced a spike that ultimately reached heights above US$50,000, its highest price ever. Many attribute the appeal of Bitcoin to its sovereign nature and non-fiat currency status.
As it is not stored in banks, Bitcoin escapes many of the sore spots of traditional banking, which is an attribute that Banxa hopes will pull more everyday people towards digital currency. In order to make digital currency even more appealing, the issue that Banxa seeks to solve is providing a more secure payment infrastructure that minimizes fraud and chargebacks, one of the most prominent issues in the industry. The company intends to facilitate this shift by building a fully compliant payment system that enables easy and secure conversion of fiat currency to digital currency. This provides a safe, simple way for both new market entrants and existing digital asset holders to quickly convert cash into digital assets.
As a prospective infrastructure provider, Banxa's first mover advantage could prime the company for ideal positioning as the digital asset space becomes more mainstream. Another benefit is that the company is not affected by fluctuations in price for Bitcoin.
Banxa is partnered with almost 100 crypto exchanges, each of which has a pre-existing user base of up to 50,000 users, providing the company with exponential growth potential in its own user base.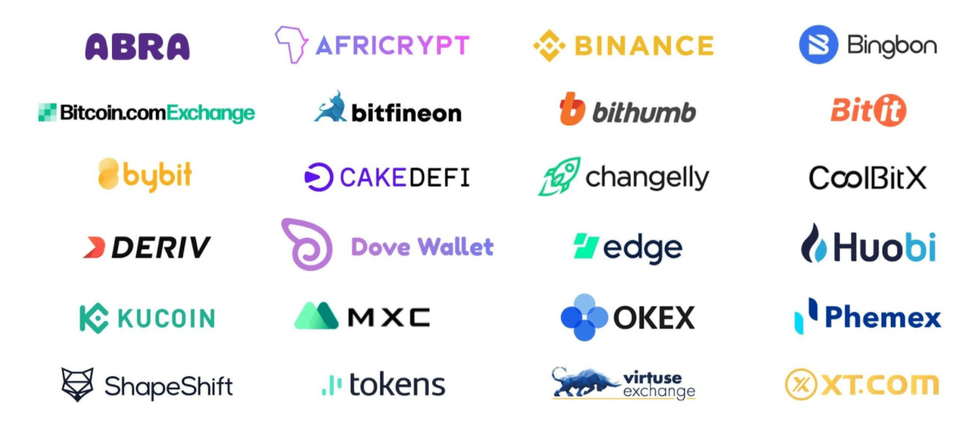 An essential aspect of Banxa's current operations is actively seeking regulation. They are working to engage with boards and organizations in building more stable regulatory systems to be implemented in the digital asset space on a global scale. Laying down these foundations now means more security for users accessing their digital assets in the future. Currently the company is registered in both the Netherlands , where it was one of the first wave of companies to meet the new regulations, and Australia, where the company is headquartered, as well as being listed in Canada.
Banxa Holdings has a world-class team of crypto, financial and legal experts. With years of combined experience in the digital asset and PSP space and an approximate market cap of C$40.7 million, the company is primed for success and significant economic growth with an upward trend in cryptocurrency popularity.
Banxa Holdings' Company Highlights
Banxa Holdings is an Australia-based payment service provider (PSP) founded in 2014. The company focuses on operating its fully compliant fiat-to-digital currency infrastructure and aiding the transition to more user-friendly digital asset platforms.
Banxa is working towards becoming a formally regulated transparent financial services provider. The company is leading the way for increased regulation for digital asset markets globally.
There are currently approximately 75 million cryptocurrency wallets in the world. This should increase as the cryptocurrency market becomes more widely accepted and accessible.
Banxa's flagship platform is its Plug-and-Play Fiat Onramp, which allows seamless conversion of fiat-digital currency and simple integration for end-users through the iFrame widget or Banxa's JSON API.
The company is leveraging the expanding cryptocurrency market without being exposed  to the volatility in the crypto market.
Platform
Banxa Plug-and-Play Fiat Onramp
This platform operates a well-engineered, fully compliant payment infrastructure that seamlessly converts fiat currency to digital currency. Compatible with multiple payment methods, users can easily access digital currencies on their mobile devices or through the Banxa website. The company also offers simple integration of Banxa to end-user platforms via iFrame widget or fiat-to-gateway using Banxa's JSON API.
Additionally, Banxa's product line also includes business to business (B2B) platforms. These B2B cryptocurrency exchanges allow Banxa to offer its secure cryptocurrency gateway platform to partnered companies. The company currently has a strong network of trusted partners in the retail space. In January 2021, the company recorded a record A$2.93 million worth of orders for a 24 hour period. Typically, the company could see up to 4,500 orders a day.
The intended future revenue model involves increased investment into financial service offerings, subject to financial service licenses. This model could include borrowing and lending, trading fees, interest-bearing accounts and more.
Banxa Holding's Management Team
Domenic Carosa – Founder & Chairman
Domenic Carosa is the Founder and Chairman of BANXA. He is a tech pioneer, having founded or invested in over 50 technology companies over the last 25 years, both private and public. Domenic holds a Masters of Entrepreneurship and Innovation (MEI) from Swinburne University Australia.
Holger Arians – CEO
Holger Arians is the CEO of Banxa.com, a payment and compliance infrastructure provider to the global crypto industry, servicing companies like Binance, EDGE Wallet and Kucoin. Banxa also owns and operates multiple premium instant-buy domains such as bitcoin.com.au, bitcoin.ca and bitcoin.co.uk.
Arians entered the crypto space in early 2014 and has since been involved in multiple companies, such as the Apollo Capital Fund, an award-winning multi-strategy crypto fund domiciled in Australia. Before Banxa, Arians looked after a portfolio of early-stage technology companies as CEO of Dominet Venture Partners in Australia.
Josh D'Ambrosio – General Manager
Josh D'Ambrosio is an experienced risk and compliance executive serving in Ernst & Young's IT Risk Advisory Team for five years before joining BANXA in July 2017. Before these roles, D'Ambrosio founded and scaled a social sports company to become the Australian market leader in its industry.
Shyamal R. Deo – SVP Finance
Shyamal R. Deo is a strategic and operationally focused finance professional with over 15 years' experience scaling private equity-backed businesses across Australian and international markets.
He has a proven track record partnering with executives from various industries to build robust finance functions, manage financial risks and deliver performance improvement and business expansion strategies by embracing technology. This includes designing and delivering business outcomes, implementing change, communicating complex issues, achieving operational results and managing talent with a collaborative and pace-setting leadership style.
Liam Bussell – CMO & Communications Officer
Liam Bussell was the former CMO at Diginex and BC Group as well as the former head of marketing and founder at Epsilon Delta Strategy. Liam  is a marketing leader with 18 years' experience building fintech and technology companies from bootstrapping to listed companies. Experienced in Capital Markets and working with VC and PE investors to take firms to the next level. Experience in CM, VC, PE, M&A.
Konstantin Lichtenwald (CPA, CGA, ACCA) – CFO
Konstantin Lichtenwald has extensive experience as CFO and specializes in corporate finance, taxation and financial reporting. Lichtenwald previously worked at Ernst & Young and holds a BBA from Pforzheim University, Germany.
Iain Clark – CTO
Iain Clark was previously the CTO of the publicly listed company Crowd Media for seven years. Before, he was a vice president at Goldman Sachs in London. He is focused on technical excellence, platform security and executing the company's strategic vision.
Chloe Sasson – Chief of Staff
Chloe Sasson has over 15 years of experience across operations, sales, partnerships and go-to-market strategy within the technology, product and digital data space in AUNZ and APAC.
Jan Lorenc – Managing Director of Europe
Mr. Lorenc joins Banxa from fast growing fintech Wirex, where he led European operations as Managing Director and Head of EEA Markets. Prior to that, Jan was with TransferMate Global Payments, JP Morgan, Allied Irish Bank and Anglo Irish Bank. Mr. Lorenc brings vast experience in the financial services and payments industry, coupled with a wide network across Europe.
Richard Mico – Group General Counsel
Richard Mico is a senior financial services and corporate and commercial lawyer (14+ years PAE), risk and compliance leader and trusted strategic commercial advisor. He has end-to-end multi-jurisdictional and multi-channel financial services experience, including across retail banking; fintech; payments; product; remediation; corporate governance; 'Buy Now, Pay Later'; and consumer, commercial and wholesale finance products and services.
---
Request an Investor Kit
EXCITING upcoming projects!
IN-DEPTH reliable insights!
SUCCESSFUL growth strategies!
VALUE-BASED content!
Banxa Holdings