5 Top Cloud Computing Companies
Cloud computing is a vast and somewhat complex space. To that end, the Investing News Network profiles here 5 top companies in the Iaas space for investor consideration.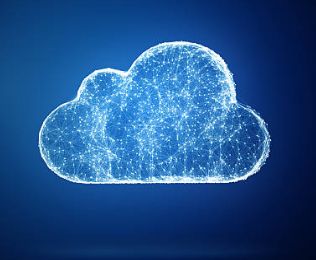 The cloud computing market is an incredibly dynamic, often confusing, space. Although millions of companies and individual consumers rely on the cloud, most have an ill-defined understanding of what this technology actually is.
Cloud computing can be categorized as: Software as a Service (SaaS): applications that are used in the cloud environment (e-mail and communication features); Platform as a Service (PaaS): platform that such applications are running on (databases and web servers); and Infrastructure as a Service (IaaS): infrastructure supporting the platforms (servers, storage, and virtual machines).
The companies operating in each of these spaces are quite varied. While the SaaS market is saturated with public and private companies, many in the mid- to small-cap range, the IaaS market is absolutely dominated by the major tech monoliths who have the funds, technology and infrastructure to support this service.
As such, here, the Investing News Network (INN) profiles the top cloud computing companies that dominate the IaaS space. 
Amazon Web Services (NASDAQ:AMZN)
Amazon Web Services is a subsidiary of Amazon.com, and offers a suite of cloud computing services which constitute an on-demand computing platform. These services operate in 42 availability zones with 16 geographical regions across the globe. Eight more availability zones have been announced, with three additional regions included in those plans.
More specifically, these services provide database storage, content delivery and other functionality which enables businesses to scale up and grow outward. Year to date, Amazon.com has seen 27.75 percent growth in stock price to $957.97 as of 4:40 p.m. EST on May 15. However, this figure may be slightly misleading, as it reflects the entirety of Amazon.com's business, rather than just Amazon Web Services.
Google (NASDAQ:GOOGL)
Like Amazon.com, Google–or Alphabet–is an immense company, and its cloud computing segment is nestled within its many other divisions. Google Compute Engine delivers virtual machines running Google's data centers and worldwide fiber network.
The IaaS's tooling and workflow support helps scalability and load-balanced cloud computing. Customization is a key element of Google's cloud computing infrastructure, encouraging consumers to experiment with multiple configurations in order to optimize the service for their specific needs. On a year-to-date basis, Google's stock price has increased 21.04 percent to $959.22 as of 4:40 p.m. EST on May 15.
IBM (SoftLayer) (NYSE:IBM)
SoftLayer Technologies is a dedicated server, managed hosting and cloud computing provider. The company provides cloud IaaS for a growing number of data centers and network points of presence throughout the world, with customers ranging from small startups to global enterprises.
Although the company was founded in 2005, it was only acquired by IBM in July 2013. Today, its products and services include virtual servers, networking, big data solutions, private cloud solutions and more. On that note, IBM's share price has been knocked down a bit so far this year, dropping 8.74 percent to $151.51 as of 4:57 p.m. EST on May 15.
Microsoft (NASDAQ:MSFT)
Like Amazon, Alphabet, and IBM before it, it goes without saying that Microsoft is an incredibly diverse corporation. The company is engaged in developing, licensing and supporting a range of software products and services, hardware, and online advertising. Essentially, Microsoft's business can be broknd up into five segments: Devices and Consumer (D&C) Licensing, D&C Hardware, D&C Other, Commercial Licensing, and Commercial Other.
For the purposes of this article, Microsoft offers cloud-based solutions that provide customers with software, services and content over the Internet by way of shared computing resources located in centralized data centers.
Since the beginning of the trading year, shares of Microsoft have increased 10.12 percent to $68.43 percent as of 5:10 p.m. EST on May 15.
VMware (NYSE:VMW)
Like the companies listed above, VMware has a diverse portfolio ranging from virtualization software, to data and cloud to mobile devices.  In particular, the company offers  hosted Iaas offerings through its VMware vSphere virtualization technology. According to its data sheet, one of VmWare vSphere's benefits includes the ability to run any app on any cloud.
VMware's stock price has been on the rise so far in 2017. Year-to-date, shares of VMware have increased 20.22 percent to $94.65 as of 4:04 p.m. EST on May 15.
Looking for smaller market cap cloud computing companies? Watch this space! The Investing News Network will have that shortly.  
This is an update to an article originally published on the Investing News Network in 2016.
Don't forget to follow us @INN_Technology for real-time news updates.
Securities Disclosure: I, Jocelyn Aspa, hold no direct investment interest in any company mentioned in this article.