Artificial Intelligence Investing
ASX AI Stocks: 5 Biggest Companies in 2023
Nov. 08, 2023 01:25PM PST
Interested in AI investing? Learn about the biggest ASX-listed AI companies by market cap, as well as a rundown of small-cap AI stocks on the exchange.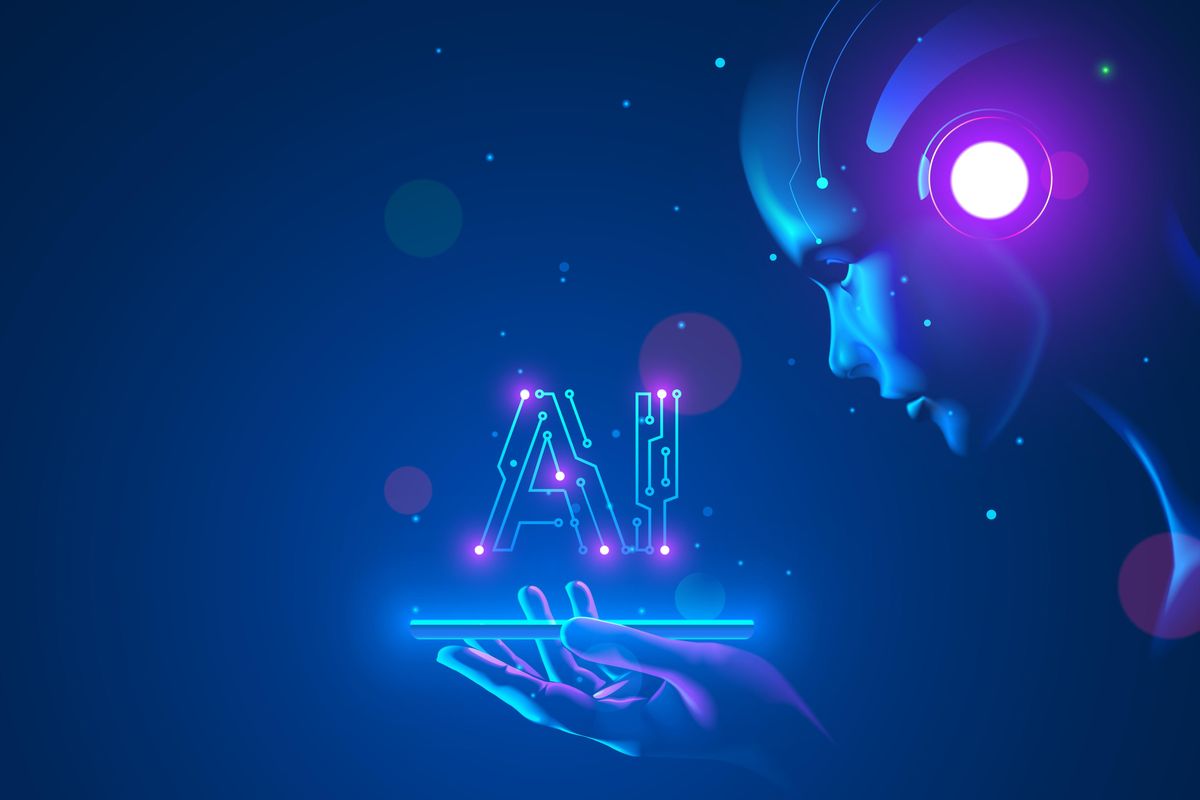 Artificial intelligence (AI) technology continues to evolve and advance rapidly, becoming increasingly integrated in the automation of our everyday lives and a focal point of growth in the technology sector.
AI is also becoming a major focus for the Australian government, whose budget for the 2023/2024 financial year outlines a plan to invest AU$101.2 million in AI development and adoption over the coming years. In late 2022, the country's government also offered up AU$44 million in funding to establish four AI and digital capability centres.
According to a worldwide AI spending report by IDC in May 2022, spending on AI systems in the nation will grow by a compound annual growth rate of 24.4 percent from 2020 to 2025 and reach US$3.6 billion by the end of the forecast period. Globally, the Commonwealth Scientific and Industrial Research Organisation (CSIRO) estimated in 2019 that AI will provide an impressive boost of AU$22.7 trillion to the world's economy by 2030.
---
Although the AI market is relatively small in Australia, it's growing, with many ASX-listed companies including AI in their business activities. To help investors understand the options available in this burgeoning market, the Investing News Network used TradingView's stock screener to find the top AI stocks on the ASX by market cap.
All ASX AI stock data was current as of November 8, 2023.
1. Block 
Market cap: AU$48.72 billion; current share price: AU$78.87
Block (ASX:SQ2), formerly called Square, is actively expanding its services and embracing AI technology, such as generative AI, to enhance its wide array of offerings which include Square, Cash App, Spiral and TIDAL.
According to the company's shareholder letter, Block made generative AI a strategic priority in 2023 to create new efficiencies for customers. Ten new features were introduced in October
including tools that will allow retailers to ask questions and receive insights on their business.
During the company's Q3 earnings call, the company announced a US$1 billion share repurchase program, a move that, Chief Operating Officer and Chief Financial Officer Amrita Ahuja explained in a Q3 shareholder letter, would allow them "to act opportunistically when (they) believe (Block's) shares are undervalued."
Block reported a total net revenue of US$5.62 billion in Q3, an increase of 24 percent year over year.
2. WiseTech Global
Market cap: AU$20.61 billion; current share price: AU$63.64
Headquartered in Sydney, WiseTech Global (ASX:WTC) provides cloud-based software solutions to logistics businesses in 173 countries around the world. Its CargoWise platforms are designed using workflows, automation and robotics.
WiseTech's expansion strategy has included making several acquisitions in recent years. In November 2022, the company acquired Shipamax, a data entry automation software provider for the logistics industry. The Shipamax platform uses AI and machine learning for data extraction and the automation of full operational workflows.
"Integrating and embedding Shipamax into the CargoWise document engine will provide customers with unparalleled, rigorous, and accurate data and remove document management and operational cost at increased speed and accuracy," said Richard White, WiseTech Global's founder and CEO.
WiseTech acquired Blume Global, a company that specializes in intermodal rail solutions in North America, in early 2023. It serves major railroads and freight providers. More recently, in October, WiseTech acquired Matchbox Exchange, an online platform through which operators can reuse and exchange shipping containers.
In its 2023 financial year report, the company reported a total revenue of AU$816.8 million, up 29 percent compared to the previous year.
3. Xero
Market cap: AU$17.11 billion; current share price: AU$114.72
Based in New Zealand, Xero (ASX:XRO) is a technology company providing cloud-based accounting software for small- and medium-sized businesses. The company has 3.7 million subscribers around the globe.
In recent years, Xero has invested in AI technology for its services, including the addition of new bank reconciliation predictions into the Xero accounting platform in November 2021. This feature reduces errors from manual entry and saves businesses time. That same year, Xero launched Analytics Plus, a suite of planning and forecasting tools all powered by AI.
In September 2023, Xero announced a three-year partnership agreement with PrimeGlobal, an association made up of over 300 accounting firms, bringing Xero's AI-powered bank reconciliation technology to 112 countries. Later on, in October, Xero introduced new AI-powered features and enhancements to help customers find solutions in the company's learning and support portal Xero Central.
Xero's revenue increased by 28 percent to AU$1.4 billion in its 2023 financial year.
4. Seek
Market cap: AU$7.85 billion; current share price: AU$22.40
Seek (ASX:SEK) is an online employment marketplace with over 20 years of user data. It employs the latest AI technology in its search engines to match employers with prospective hires and job seekers with relevant postings.
In addition to generic search factors such as job location and salary, Seek's search engine can factor in characteristics such as user behaviour and transferable skills. Generative AI enables the algorithm to keep learning as the job market evolves.
Seek uses data gathered from various industries to compile monthly employment reports that provide information about which sectors are hiring and where the most jobs are located, as well as insights into the job market at a national level.
For its fiscal year 2023 ended August 15, Seek reported a 10 percent increase in total revenue.
5. NextDC
Market cap: AU$6.45 billion; current share price: AU$12.66
NextDC (ASX:NXT) is Australia's leading data centre operator, with 13 functioning centres throughout Australia, New Zealand, Malaysia and Japan, and nine more in the works. NextDC has expressed its commitment to improving Australia's digital infrastructure with multiple business and academic partnerships.
In August, NextDC announced it would partner with Microsoft and other Australian mining and telecommunications groups to bring a brand-new state-of-the-art data centre to Pilbara, Western Australia. The prior month, Microsoft (NASDAQ:MSFT) and Alphabet (NASDAQ:GOOGL) had announced they would increase their capital expenditure to support data infrastructure builds and increased computational demand in Australia to meet the advancements in AI.
NextDC also revealed in September that it would be partnering with La Trobe Business School's Research Centre for Data Analytics and Cognition (CDAC) to further research into future theoretical and practical applications of AI across a wide range of industries.
The company's financial results for the year ended June 30, 2023, revealed a 25 percent increase in total revenue compared to the previous year.
AI stocks to watch
The previously mentioned large tech companies have successfully leveraged AI in their businesses, adding AI and ML capabilities to their service offerings. Australia is also home to the following companies that have smaller market caps than the large tech firms above, making them a lower cost option for those looking to invest in AI-focused stocks.
1. BrainChip
Market cap: AU$318.3 million; current share price: AU$0.26
BrainChip (ASX:BRN) is the company behind akida, a revolutionary digital neuromorphic chip that's built with a spiking neural network, a type of artificial network that mimics the way messages are passed between neurons in the human brain. Because the AI is inside the chip, the chip is able to learn on its own and is not reliant on the cloud or other networks. This makes it much more secure and reduces latency as well.
2. Bigtincan
Market cap: AU$182.18 million; current share price: AU$0.30
Bigtincan Holdings (ASX:BTH) is a sales platform that uses AI to help companies improve their customers' buying experience by making the experience more efficient and personalized. Bigtincan's list of partners includes Apple (NASDAQ:AAPL), Adobe (NASDAQ:ADBE), SalesForce (NYSE:CRM) and Microsoft.
3. Appen
Market cap: AU$161.63 million; current share price: AU$1.02
Appen (ASX:APX) began in 1996 as an automated speech recognition startup by a couple based in Sydney, New South Wales. Today, it operates as a trusted partner to companies transitioning to AI usage, with a suite of industry-specific large language models and AI-training products.
4. Ai-Media Technologies
Market cap: AU$59.5 million; current share price: AU$0.295
Ai-Media Technologies (ASX:AIM) is one of the world's leading caption and translation providers. It was founded in 2003 by Tony Abrahams and Alex Jones, a man who was born deaf. Ai-Media uses AI to transcribe speech, making media accessible to all.
5. Unith
Market cap: AU$17.99 million; current share price: AU$0.02
Unith (ASX:UNT) is a marketing and customer service platform that uses AI and machine learning powered by GPT technology to create "digital humans" that help achieve customer satisfaction and solve problems. Companies can choose from a catalogue of visual representatives or have one created in the likeness of a team member and match them with friendly, conversational voices to meet customer service demands.
FAQs for investing in AI
What is artificial intelligence?
AI is defined as human intelligence exhibited by machines. The development of graphics processing units with faster and more powerful chips has supported the emergence of AI technologies.
Where is AI used?
AI has been heralded as a technology of the fourth industrial revolution, with heavy investment from industries including transportation, manufacturing, education and agriculture. Some of the sectors that will likely see the fastest AI investment growth in the coming years are healthcare, pharmaceutical research, retail, industrial automation, finance and intelligent process automation.
How to invest in AI stocks?
Investors looking to capitalise on the growth potential of the AI market have a number of entry points, including AI stocks. It's key for each person to practise due diligence and speak to their broker to determine the most suitable tech investments.
This is an updated version of an article first published by the Investing News Network in 2020.
Don't forget to follow us @INN_Australia for real-time updates!
Securities Disclosure: I, Meagen Seatter, hold no direct investment interest in any company mentioned in this article.
Investing News Network websites or approved third-party tools use cookies. Please refer to the cookie policy for collected data, privacy and GDPR compliance. By continuing to browse the site, you agree to our use of cookies.