Cannabis Weekly Round-Up: Pot Exec Second Highest Paid in 2018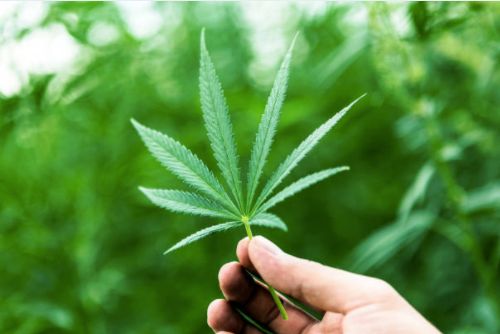 The Investing News Network rounds up some of the biggest company and market news in the cannabis market for the past trading week.
During the past trading week (May 13 to 17), one of the leading US Democratic candidates voiced his support for marijuana decriminalization, but not full legalization yet.
The announcement that a cannabis CEO cracked the top five executives paid in 2018 made headlines, while a new acquisition deal in the Canadian cannabis market caught attention.
Here's a closer look at some of the biggest news during last week's trading period.
Data from Bloomberg confirms that Brendan Kennedy, CEO of Tilray (NASDAQ:TLRY), was the second highest paid CEO in 2018. According to the report, Kennedy was awarded US$256 million in the year Tilray went public and saw its meteoric rise in the stock market.
The cannabis executive received the bulk of his compensation in the year in the form of "special awards." On his whole payment, Bloomberg wrote:
Kennedy's 2018 compensation consisted of US$425,000 in salary, an equal-size bonus and restricted shares and stock options worth US$5.82 million and US$25.1 million, respectively, when they were granted. At year-end, the shares had swelled to US$52.9 million and the options to US$202.3 million. The value of his package has dropped about 25 percent so far this year as the stock has continued to tumble. It closed Thursday at US$47.59.
Tilray's CEO placed only behind Elon Musk, CEO of Tesla (NASDAQ:TSLA), in Bloomberg's list. The rest of the top five are Bob Iger, CEO and chairman of Walt Disney (NYSE:DIS); Tim Cook, CEO of Apple (NASDAQ:AAPL); and Nikesh Arora, CEO and chairman of Palo Alto Networks (NYSE:PANW).
Leading Democratic presidential candidate supports marijuana decriminalization
A Joe Biden campaign spokesperson told CNN this past week that the US presidential candidate is in favor of legislation to decriminalize marijuana. However, the representative wouldn't confirm support for a full legalization process for the drug.
"He supports decriminalizing marijuana and automatically expunging prior criminal records for marijuana possession, so those affected don't have to figure out how to petition for it or pay for a lawyer," Andrew Bates, a Biden campaign spokesman, told the news outlet.
Bates explained that Biden, if elected, would let the states continue on the path of legalization as they elect to do so. Biden would also seek to make it easier to reseach cannabis by recategorizing the plant as a Schedule 2 drug.
According to a recent Ipsos poll, Biden is ahead of the Democratic candidate pack with 29 percent support from registered voters in the US. Most candidates for the left have voiced their support for some form of marijuana reform.
New acquisition moves forward in the Canadian market
On Thursday (May 16), The Supreme Cannabis Company (TSX:FIRE,OTCQX:SPRWF) confirmed an all-stock deal worth C$48 million to acquire Blissco Cannabis (CSE:BLIS,OTCQB:HSTRF).
Navdeep Dhaliwal, CEO of Supreme Cannabis, said in a press release that Blissco has been able to create a "distinct and authentic" brand centered around premium products for the wellness market.
"This transaction will allow Blissco to focus its business around the production and commercialization of cannabis oils and topicals for the premium wellness consumer," Dhaliwal said.
According to the agreement, if shareholders approve the acquisition, Blissco shares will be converted to a 0.24 of a common share of Supreme Cannabis.
Blissco is set to become the health and wellness lead operation of Supreme Cannabis if the deal goes through. The two firms need approval from just over 66 percent of Blissco shareholders to complete the transaction.
Bankers in the US show support for marijuana companies
A new survey in the US shows bankers support the idea of banks being allowed to service the marijuana industry and its businesses.
"Like the rest of us, bankers are on the fence as to which direction the economy is headed," Mark Jacobsen, president and CEO of Promontory Interfinancial Network, said in a press release. "The good news is that bankers may be feeling more positive about their industry as this quarter's survey shows banker confidence on its first upswing in five quarters."
A total of 82 percent of bank executives surveyed from 453 different banks showed support for companies that commercially sell marijuana. The biggest show of support came from areas in the west and midwest of the US.
Survey respondents represent over 8 percent of the banks in the US.
Market updates
On Monday (May 13), Acreage Holdings (CSE:ACRG.U,OTCQX:ACRGF) confirmed its interest in entering into a real estate investment trust play.
The company confirmed its intention to sell real estate assets to GreenAcreage Real Estate (GARE) for these to be leased back to Acreage.
Acreage holds a 20 percent interest in the parent company of GARE, GreenAcreage Management.
Shares of Columbia Care (NEO:CCHW), a recently publicly launched marijuana company with operations in the US, was added to a new US-focused exchange-traded fund (ETF).
Operated by Horizons ETFs Management (Canada), the Horizons US Marijuana Index ETF (NEO:HMUS) offers investors exposure to the US cannabis investment market with an index of multi-state operators.
According to Horizons ETFs, Columbia Care's C$2 billion valuation makes the company eligible for a maximum weighting of 10 percent in the fund's portfolio.
A report from the New York Post on Sunday (May 12) indicated that executives from retail giants Walmart (NYSE:WMT) and Target (NYSE:TGT) are pursuing launch plans for the sale of cannabidiol (CBD) products.
Interest for these products has risen as other established retailers, such as CVS Pharmacy (NYSE:CVS) and Walgreens, a Walgreens Boots Alliance (NASDAQ:WBA), kicked off sales of these novelty products.
Executives from Aurora Cannabis (NYSE:ACB,TSX:ACB) questioned interest in marijuana-infused beverages in the Canadian market.
According to a report from BNN Bloomberg, during a conference call with investors, Cam Battley, chief corporate officer at Aurora Cannabis, said the company has focused on areas of the market known to attract consumer demand based on what legal US states have seen in their market evolution.
Don't forget to follow us @INN_Cannabis for real-time news updates!
Securities Disclosure: I, Bryan Mc Govern, hold no direct investment interest in any company mentioned in this article.
Editorial Disclosure: Acreage Holdings is a client of the Investing News Network. This article is not paid-for content.