Green Technologies Tie Silver and Moly Price Together
By Michael Montgomery—Exclusive to Moly Investing News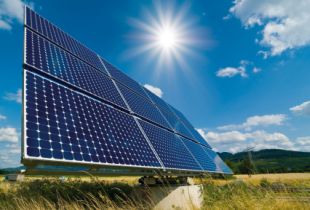 The correlation between the price of molybdenum and demand for steel is well documented. It's the simple fact that the overwhelming majority of moly is used as a strengthening agent in steel alloys. When steel consumption falls off, so does the price of moly. But molybdenum is being used in an increasing number of green energy solutions, mainly solar panels and in the future maybe even in hydrogen fuel cells, as reported on Moly Investing News in May. The use of moly in solar panels is happening now, while the hydrogen technologies are still in early experimental phases.
Copper indium gallium (di)selenide, or CIGS solar panels are commonly referred to as 'Thin Film' solar panels. These panels use molybdenum as an electrode base where the CIGS material can be deposited. CIGS panels are the most highly efficient and cheapest panels to produce.  Another common material in solar technology is silver, as it is an excellent conductor of electricity and solar energy.
The price correlation between silver and moly, both used in solar panels, has been tracking in the nearest relationship in 12 years as the demand for sustainable energy is rising.
"The solar panel market is particularly strong at the moment, and there's been an uplift for both silver and molybdenum demand for panels… I see this strong correlation continuing, and I think it will tighten up going forward," said Mark Pervan, head of commodity research at Australia & New Zealand Banking Group Ltd. in Melbourne.
The mathematical correlation between the two metals may be something to watch in the future especially as the demand for alternative energy grows. This is a good thing for molybdenum as it can stabilize the price, which historically has been dependent solely on steel used in large scale construction projects.
Moly Company News
Thompson Creek Metals Company Inc, [NYSE:TC][TSE:TCM] the world's second largest publicly traded molybdenum producer, has announced that it will acquire Terrane Metals. Terrane Metals Corp. [CVE:TRX] is a copper and gold miner, and their main asset is the Mt. Milligan mine in British Columbia.
"The biggest advantage to Thompson Creek is diversification. The company will…  now also produce and sell copper and gold. The price of those metals doesn't track the price of molybdenum exactly—especially the price of gold—and that will take some of the volatility out of Thompson Creek's revenue stream," stated Jim Jubak, for Money Show.
Thompson Creek has already sold 25 percent of the gold stream to Royal Gold [NASDAQ:RGLD] for $311 million, taking a large portion out of the projected $850 million in costs to get the mine operational. The mine is projected to open in 2013, and produce 90 million pounds of copper and 260,000 ounces of gold annually.
The ore grades are low, meaning that fluctuation in the price of gold and copper will effect the profitability of Mt Milligan, because the cost to process the ore will be higher than other mining operations. As Jim Jubak warns,  "Thomson Creek will still be a volatile stock best owned by patient investors with high pain thresholds. But it just got a little less volatile. I'm leaving my target price at $16 by March 2011." For full disclosure, Mr. Jubak, owns stock in Thompson Creek Metals.