Investors Watchful as Copper Market Sees Modest Gains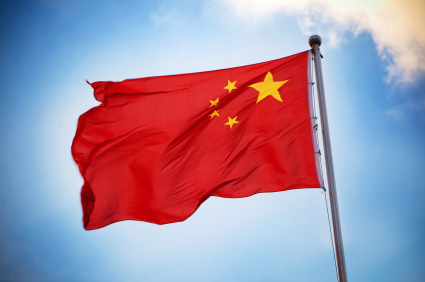 Copper prices have picked up this week, but investors are anxious that a slowdown in China's economic growth could reduce demand for the red metal.
Following price falls on both New York's COMEX and the London Metal Exchange on Tuesday, copper for delivery in three months was trading up by $8, at $6,566 per tonne, in London on Wednesday morning, while May delivery prices similarly rose by 1.7 percent, to $3.04 per pound, on the COMEX. Today, the red metal climbed again, trading up $15 in London this morning, according to Investing.com.
Prices were bolstered by economic data released earlier this week from China; The Wall Street Journal reported that the numbers indicate a growth rate of 7.4 percent for the first quarter of 2014. Although the number indicates slowing Chinese economic growth relative to the last quarter of 2013, investors were expecting much worse. Standard Bank analyst Leon Westgate told the Journal, "[t]hings would have to get significantly worse than this for copper to get hurt more than it has been."
In the US, economic data shows the fastest pace of new home construction in three months as well as growing industrial production for March, providing improved demand for the copper market, MarketWatch states.
However, Reuters notes that Chinese Premier Li Keqiang has said that China will not use short-term stimulus to remedy drops in growth, dampening hopes for significant increases in demand from the world's largest copper consumer. In a speech at the Boao Forum for Asia conference last Thursday, the premier said, "[w]e will not take, in response to momentary fluctuations in economic growth, short-term and forceful stimulus measures," maintaining that "[China] will instead focus more on medium- to long-term healthy development."
Still, some analysts and investors — such as Catherine Raw of BlackRock — are confident that high production costs will make many copper operations unfeasible. That is likely to force miners to halt or reduce operations, mitigating the worldwide copper surplus and thus limiting downside risks. "It's quite an exciting market," Raw told The Wall Street Journal.
Company news
Glencore Xstrata (LSE:GLEN) sold its Peruvian Las Bambas copper mine to a group of Chinese companies for almost $6 billion, providing a reminder that, slowing growth or not, China still has a sizeable need for copper. According to Reuters, the purchasing group was led by MMG (HKEX:1208), the offshore arm of reportedly preferred bidder China Minmetals. The mine is slated to commence production in 2015, and will produce roughly 450,000 tonnes of copper annually in its first five years of production.
Meanwhile, major global miner BHP Billiton (ASX:BHP,NYSE:BHP,LSE:BLT) reported a 5-percent drop in copper production for the three months ended March 31 in a year-over-year comparison. RTT News wrote that BHP is maintaining full-year copper production guidance of 1.7 million tonnes.
Also in Peru, Indico Resources (TSXV:IDI) released assay results from additional drill holes at its project in Ocaña. The results indicate copper mineralization of above 0.1 percent, with most above 0.2 percent, and also suggest that mineralization would lend itself well to low-cost heap-leach processing. CEO Bob Baxter said that Indico hopes to deliver a preliminary economic assessment (PEA) early in the third quarter.
Copper Fox Metals (TSXV:CUU) announced the start of drilling at its Van Dyke oxide copper deposit. Additionally, two further drill holes have been pre-collared into the bedrock, and Copper Fox has secured consulting groups to help it complete a PEA on the project.
The news follows an announcement last week regarding Copper Fox's investment in Carmax Mining (TSXV:CMX) through its 100-percent-owned subsidiary Desert Fox Copper. The subscription agreement will fund Carmax's exploration of its Eaglehead copper-molybdenum–gold–silver property in Northern British Columbia.
Securities Disclosure: I, Teresa Matich, hold no investment interest in any companies mentioned.