Teresa Matich
Articles
According to the US Geological Survey, there are 10 top copper-producing countries. Who made the list?
November 1st, 2016
How does one find the best cannabis stocks to invest in? The Investing News Network got some tips on due...
October 26th, 2016
What is potash? An introduction to the mineral for those new to investing in the space.
October 11th, 2016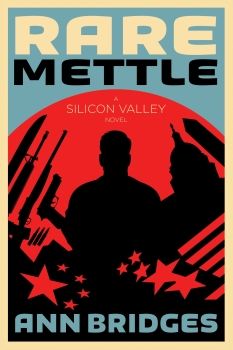 The lack of a secure rare earth supply outside of China is still an issue that doesn't get enough attention.
October 5th, 2016
A look at the cannabis market and investing in cannabis stocks with Alan Brochstein of 420 Investor.
October 5th, 2016
This past month, the Investing News Network was lucky enough to get to see the first gold pour from bulk...
August 22nd, 2016
The Klaza project in Canada's Yukon is seen as an exploration play by some and as a development play by...
August 21st, 2016
Golden Predator's has caught the attention of many in the resource sector this year, including Eric Sprott and Rob McEwen....
August 18th, 2016
There's no doubt that Yukon has huge mineral potential, but few few companies have staked as large a claim as...
August 17th, 2016
Rob McEwen, founder of Goldcorp and chairman and CEO of McEwen Mining, believes that investors deserve company documents that are...
August 16th, 2016