Weekly Round-Up: Gold, Oil Gain on Iraq; Copper Recovers Slightly, Held Back by China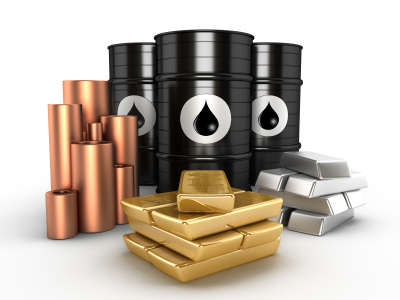 The resource markets posted some gains today, led by the United States' potential intervention with extremists sweeping through Iraq, according to Reuters. The US government has not ruled out air strikes, President Barack Obama said on Thursday, which means that the US may go to war again.
Geopolitical tensions provide support for gold as investors look to the yellow metal as a safe haven during times of political uncertainty. As a result, spot gold is up $1.27, or 0.1 percent, at $1,273.30 an ounce. Meanwhile, US gold futures for August delivery remain unchanged at $1,273.60 an ounce.
Similarly, spot silver today rose 0.4 percent, or $0.07, hitting $19.57 an ounce, while silver futures for August delivery fell $0.01, to $19.54, according to CME Group.
On the London Metal Exchange, copper is up $19.93, or 0.3 percent, at $6,642 a tonne, as per another Reuters article. However, there are still concerns over demand in China, as well as questions over a probe into Chinese metals financing.
"We do expect to see an outflow (of copper into LME warehouses)," Caroline Bain, an economist at Capital Economics told the Reuters Base Metals Forum. "The question is whether it will be a disorderly dumping of stocks or whether financing deals will just be gradually unwound."
Meanwhile, copper futures for August delivery on the COMEX are up $0.01, at $3.03 a pound, according to CME Group.
Escalating combat in Iraq has also bolstered Brent crude prices. Brent prices have inched up $0.18, to $113.20 per barrel, Reuters states. "You want to have a premium as Iraq is more unstable than last week, but with no disruptions, how much can you keep," Olivier Jakob at Petromatrix, a petroleum news company, said.
Related reading: 
Silver Breaches $19.50 as Platinum, Palladium Fall from Favor