Will Ripple Outperform Bitcoin in 2018?
Bitcoin slammed headlines in 2017 on a daily basis, but it was actually digital currency Ripple that was the best performing cryptocurrency of the year.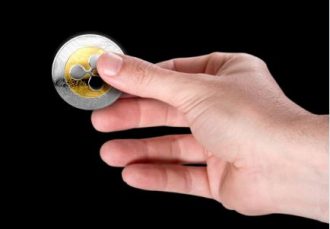 In terms of headlines and overall price, everyone knows that bitcoin was the favourite child of cryptocurrencies in 2017–but what might surprise you is that it wasn't the overall best performing digital currency.
This is where Ripple comes in, a digital currency that soared well beyond anyone's wildest expectations in 2017–increasing by more than 36,000 percent–with much of that increase coming in the latter half of December 2017.
Case in point, on December 15 Ripple was priced at $0.80, but by December 30 the currency had reached a record high of $2.74. On Tuesday (January 2) alone, Ripple had increased by 6.83 percent over a 24 hour period to $2.40 and clock in as the second top ranked cryptocurrency with a market cap of over $92 billion.
According to data from The Atlas, Ripple was the top ranked cryptocurrency by performance of 2017, followed by NEM, Ardor, Stellar and Dash to round out the top five. What may come as a surprise is bitcoin didn't even crack the 10 top performing cryptocurrencies of 2017 despite its price valuation of over $15,000.
For perspective, Ripple is slightly different than most cryptocurrencies in that it isn't available for purchase on sites like Coinbase. Rather, Ripple was created with the vision of connecting banks, payment providers, digital asset exchanges and corporates through RippleNet "to provide one frictionless experience to send money globally." In other words, Ripple isn't mined–instead the company that created it has control over the currency.
But what is the appeal of Ripple? As Fortune reported in December, it's its liquidity and how fast transactions are completed.
"The liquidity needs of banks today is managed with literally ten trillion of float that sits in these nostro and vostro accounts. We believe very strong this is an inefficient model. You can use digital assets to fund liquidity, and Ripple is uniquely positioned to capitalize on that. Bitcoin takes four hours to settle a transaction. XRP takes 3.6 seconds," Ripple CEO Brad Garlinghouse explained to Fortune in 2017.
Now the question is–will Ripple continue to outpace cryptocurrency darling bitcoin this year?
According to Nasdaq, the reason for Ripple's surging price increase is a result of it becoming a " cryptocurrency with real, practical applications that could conceivably be used on a mainstream basis."  For example, Ripple is already being used in a partnership with credit card company American Express.
While Ripple currently isn't available for purchase on Coinbase or other similar exchanges, Nasdaq states there are rumors swirling about the potential for that to become a reality,  which would no doubt send its price flying.
As the Telegraph reported, Ripple's recent price surge also came following news that its payments system was being tested with a number of global banks, including Japanese and Korean credit card companies stating they would back the technology.
All told, Ripple's future certainly looks promising in 2018, which certainly gives bitcoin a reason to keep one eye over its shoulder throughout the year.
Don't forget to follow us @INN_Technology for real-time news updates! 
Securities Disclosure: I, Jocelyn Aspa, hold no direct investment interest in any company mentioned in this article.