May. 05, 2016 03:30PM PST
Gem Investing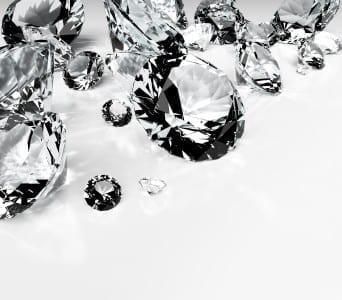 Stornoway Diamond is on pace to bring Quebec's first diamond mine into production in 2016.
Stornoway Diamond (TSX:SWY), one of Canada's leading diamond exploration and development companies, is on pace to bring Quebec's first diamond mine into production in 2016, according to its website.
This is a far cry from where Stornoway Diamond was eight years ago, back in December 2008 when it looked like the company was going to fold.
Stornoway Diamond off to a rocky start
In an interview with the Financial Post in March, Matt Manson, president and CEO of Stornoway Diamond, said back in 2008 they were a 5.5 cent stock and brought their first economic analysis of Renard in October 2008, but that it wasn't very much.
"Our bacon was saved by Quebec's super flow-through (share program). In the winter of 2009, it was the only money available to us. We went drilling with a $6-million budget and we had a big home run. We discovered the ore body is much bigger at depth than we expected," he said.
By the end of 2009, Manson added the resource tripled in size and that the mine was made from drilling with Quebec's super flow-through, which they had to get because it was the only capital that was able to keep them alive through the crisis.

Location of Stornoway Diamond partly key to its success
When asked about Stornoway Diamond's success, Manson said part of it is due in part to its location in Quebec because of the province's mining industry and their good relationship with the Crees.
"The permitting environment in Quebec is really strong. They have tough standards and there's a lot of legwork required in the permitting process, but it is predictable and on-schedule and responsive," he said.
Since Stornoway Diamond's uncertainty in 2008, the company's success has steadily increased and are expected to launch Quebec's first diamond mine.
Renard Plan on target to kick off commercial production by end of 2016
The mining project—called the Renard Plan—is expected to kick off commercial production in December, according to a press release from the website, after having three years of production added to the project. The plan has extended the mine life from 11 to 14 years, based on a 25 percent increase in probable reserves, growing from 17.9 million carats (23.8 million tonnes averaging 0.75 carats per tonne) to 22.3 million carats (33.4 million tonnes averaging 0.67 carats per tonne).
The plan, announced last month, is released only six months before the first ore is scheduled to be processed at the end of September.
Manson said of the diamond project that they're converting pieces of the large resource inventory to the mineral reserve and into the plan.
"We've updated our resource statement twice since we put out the feasibility study in 2013 and so we have a larger indicated resource that fed through to the mine plan and into reserve, so it's a longer mine plan and a bigger reserve," he said.
The press release states early carat production to the end of 2017 shows a significant increase compared to a previous estimate.
A Northern Miner article states the company is five months ahead and $36 million under its budget. Two years ago in April 2014, the project's capital cost was projected at $811 million, but is expected to cost $775 million by the end.
Manson said that on February 3, the company announced they were ahead of schedule and would be coming in with the first ore in September 2016 and commercial production by December 31—five months ahead of schedule.
"What we're known for is execution and it's gone very well. We've been able to move very quickly and so that's why we're ahead of schedule and below budget—we're doing everything faster and there is a savings in doing everything faster," he said.
In addition to the projected successful completion of the Renard project, the company discovered kimberlite at its Adamantin Project, located approximately 100 km south of Renard and 25 km west of the Route 167 Extension.

Kimberlite recently identified
As of May 2016, according to a company press release, 11 distinct kimberlite bodies have been identified with intersections of up to 13.7 meters of undiluted kimberlite and is interpreted to represent a new center of kimberlite emplacement located in proximity to, but distinct from, Renard.
Manson commented in the press release that, to their knowledge, it's the first new field of kimberlites discovered in Quebec in more than 10 years.
"We are encouraged by the early drilling at Adamantin which has discovered a spatially extensive field of kimberlite emplacement in an area that we knew to have promising indicator mineral chemistry and where we had already found a diamond in till," he said.
In any event, Stornoway Diamond has made massive leaps since 2008, and Manson said to the Financial Post that they want to continue taking business forward and grow it.
"What I always say about diamonds is it's a very unique business. We're mining a product that people buy as a luxury product, but it's a non-discretionary luxury product. It's the one thing in our lives that everyone recognizes as the thing to buy to commemorate the most important emotional moments in your life," he said.
As of May 5, 2016, over the last year, Stornoway Diamond's shares have gained by 41.67 percent with, net income growing by 94.87 percent over year-over-year to narrow losses to $0.01 per share during the most recently completed quarter.

Don't forget to follow us @INN_Resource for real-time news updates.
Securities Disclosure: I, Jocelyn Aspa, hold no direct investment interest in any company mentioned in this article.