Molycorp Investors Pile Back In; Stock Jumps 31 Percent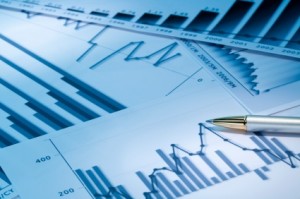 Molycorp's (NYSE:MCP) stock was on fire on Friday, after rare earth investors digested the Colorado-based company's first-quarter results and liked what they saw.
At the close of trading in New York, the only rare earths producer in the Western Hemisphere had gained $1.75 to $7.34 a share for a 31.3 percent appreciation. The stock was heavily traded during the session, with 58.7 million shares swapping hands compared to the average 5.7 million, a nearly 10-fold increase.
The catalyst was Molycorp's first-quarter earnings report which, though smeared with a 33 cents a share loss compared to 7 cents per share a year earlier, turned out to be a loss of only 15 cents excluding inventory writedowns and other one-time items. Analysts had been expecting the adjusted loss to be much worse, at around 30 cents a share.
In its news release, Molycorp said net revenue was up by 9 percent compared to the fourth quarter at $146.4 million, beating predictions of $135.6 million. The 15-cents-a-share net loss equated to $50.1 million. Molycorp said it is sitting on cash reserves of $404.8 million as of the end of March. Capital expenditures for the rest of 2013 are pegged at $250 million, with another $80 million budgeted for its Mountain Pass rare earths mine and processing facility in 2014.
Mountain Pass, formerly the world's largest producer of rare earths, is undergoing a $1.25 billion refurbishment and is expected to reach full commercial production in the middle of this year, when Molycorp is targetting an annual run rate of 19,050 MT rare earth oxides equivalent. However, according to a story published by Reuters on Friday, the firm will not be able to cut costs until a "chlor-alkali" plant comes online later in the year. That means Molycorp could be looking at selling assets to rein in costs:
"I'm not saying this is what we are going to be doing but … you should not be surprised if you find out that in the next few months, as our ongoing evaluation continues, we are slowing down, shutting down, or disposing of assets," CEO Constantine Karayannopoulos said in a conference call with analysts and investors.
Investors who trade Molycorp would be wise to consider the rocky road that MCP has tread over the past year or so. The company has been plagued with a number of setbacks, including slumping rare earth prices, a US$1.27 billion impairment charge related to its 2012 acquisition of Neo Material Technologies, filing delays, a regulatory probe, and the departure of CEO Mark Smith.
The problems have weighed heavily on Molycorp's share price, which in January was trading at a 19-percent discount to book value, prompting some observers to ponder whether Molycorp was ripe for a takeover. The notoriously volatile stock has indeed fallen hard from lofty heights; it crested at $77 in April 2011, hit an all-time low in August last year, and was bumping along at a paltry $4.70 a month ago.
The bottom line for investors on Molycorp? The prevailing sentiment has to be caution, especially considering that Friday's enthusiasm for the stock has not come with any corresponding lift in rare earth prices which continue to be in the doldrums due partially to a relaxation of export controls from China, which produces around 95 percent of the metals used in everything from cell phones to military and green energy applications. One should also consider the effect that Molycorp's full production will have on rare earth prices, as Motley Fool notes in this analysis published Friday: 
"Beating earnings estimates is always good, but let's not forget that Molycorp is still losing money hand over fist. Management said that customers are beginning to buy in more normal patterns again as stockpiles fall, but we haven't seen an increase in rare earth prices, which would really help earnings. I'm not as bearish as I was a year ago on Molycorp, but I want to see this promise of positive earnings play out before buying the stock. When the company floods the market with another expansion of production, I'm afraid it will cause prices to plunge again, and we'll be facing losses again next year."
Securities Disclosure: I, Andrew Topf, hold no direct investment interest in any company mentioned in this article.
Related reading: