Nickel Investing
Top 9 Nickel-producing Countries
Nov. 28, 2023 01:50PM PST
Indonesia, the Philippines and Russia were the top nickel-producing countries in 2022. Interested in nickel investing? Find out which other nations made the list.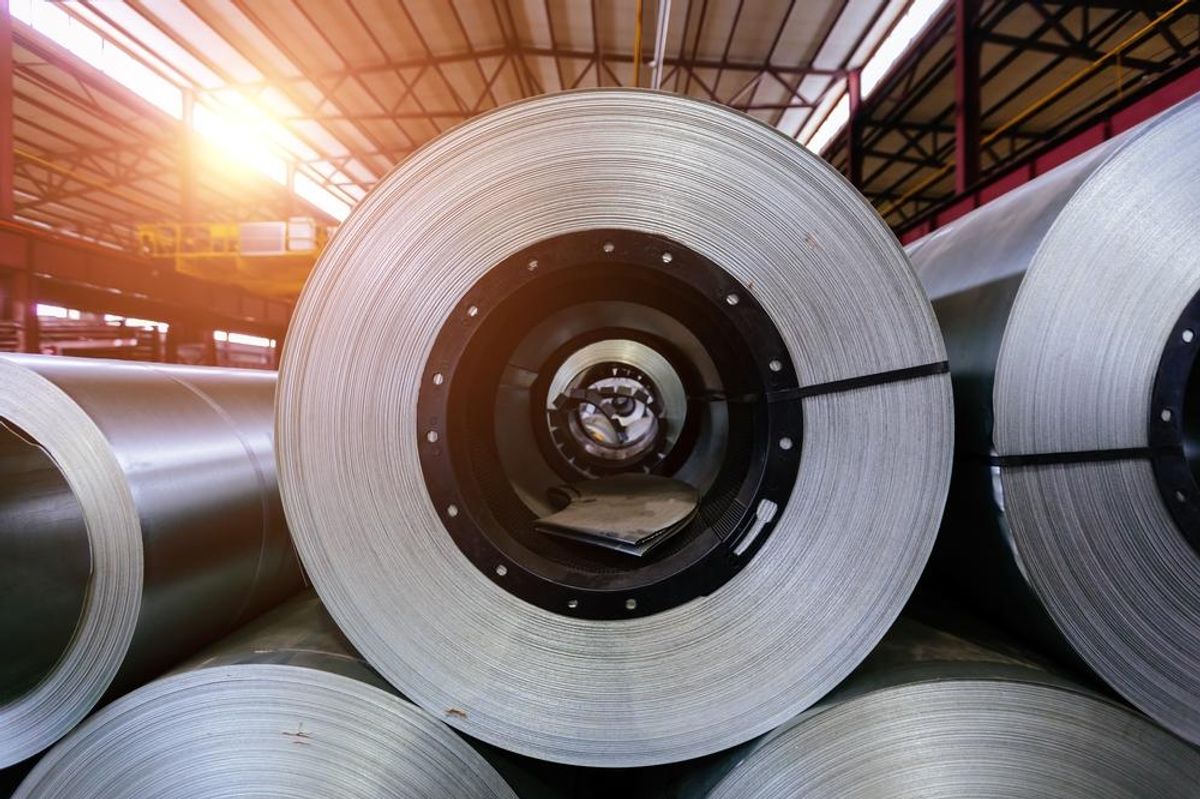 The future for the global nickel market looks bright as the electric vehicle (EV) industry continues to grow exponentially — this could spur further mining activity in the world's top nickel-producing countries.
Demand for nickel as a battery metal and as an important component in stainless steel fabrication continues to grow, and companies and countries alike are eager to jump on the nickel production bandwagon and make their mark.
With that in mind, it's worth knowing about the nickel production hot spots. Here the Investing News Network presents the top nickel-producing countries, based on the latest US Geological Survey data.
---
1. Indonesia
Mine production: 1.6 million MT
Claiming first place for production by a long shot, Indonesia is a prime example of a country wanting to get in on the exploding market for nickel. Its output of the base metal has grown tremendously from 2017's number of 345,000 metric tons (MT) to a whopping 1.6 million MT in 2022. Indonesia also hosts 21 million MT of nickel reserves.
The nation is actively building out its EV battery industry, and Indonesia's close proximity to China, the world's current leader in EV manufacturing, makes for an ideal setup. In May 2021, the country welcomed the commissioning of its first plant to process nickel for use in EV batteries. Dozens more such projects are reportedly in the pipeline, according to the East Asia Forum. "In just three years, Indonesia has signed more than a dozen deals worth more than $15 billion for battery materials and EV production with global manufacturers," Euronews reported.
2. Philippines
Mine production: 330,000 MT
The Philippines has been one of the top nickel-producing countries and a nickel ore exporter for quite some time. Another country with close proximity to China, the Philippines currently has 30 nickel mines, including Rio Tuba, operated by Nickel Asia, one of the nation's top nickel ore producers. After taking a small hit between 2017 and 2018, when nickel production fell from 366,000 MT to 340,000 MT, the Philippines increased its nickel output to 420,000 MT in 2019.
However, the upward trend was short-lived as the country continues to deal with record rainfall that has flooded mining operations. In 2022, the archipelagic country saw its nickel output slip by 50,000 MT from the previous year to land at 330,000 MT.
Two of the Phillipine's biggest nickel producers, Nickel Asia Corp and Global Ferronickel are planning to invest about a combined US$2 billion to build new nickel processing plants, reported Bloomberg.
3. Russia
Mine production: 220,000 MT
Even though it holds the third spot on this list, Russia has seen its nickel production drop in the past few years. In 2018, the nation's nickel output totaled 272,000 MT, but it came in at 220,000 MT in 2022.
Russia's Norilsk Nickel (OTC Pink:NILSY,MCX:GMKN) is one of the world's largest nickel and palladium producers. The firm plans to invest US$35 billion into energy infrastructure upgrades over the next decade in the hopes of increasing its mining output by 2030. Russia's war with Ukraine was responsible for spiking nickel prices in 2022.
Norlisk's 2023 production is expected to be lower as curbs production for planned repairs
4. New Caledonia
Mine production: 190,000 MT
This French country just off the coast of Australia has also seen its nickel production decrease in recent years, dropping from 220,000 MT in 2019 to 190,000 MT in 2022. The country's economy depends heavily on the price of nickel.
New Caledonia has resisted selling nickel ore directly to large nickel-consuming countries such as China in the past in order to preserve its domestic smelting and refining industry, which is a key source of revenue. However, in December 2016, the New Caledonian government approved requests from nickel miners to export over 2 million MT of ore to China.
In 2020, major miner Vale (NYSE:VALE) sold its interest in the Goro nickel mine in New Caledonia. Today, provincial authorities and local interests hold a 51 percent interest in the mine, while global commodities trader Trafigura and EV maker Tesla (NASDAQ:TSLA) also hold significant interests.
5. Australia
Mine production: 160,000 MT
Australia, another of the top nickel-producing countries, saw its production increase from 151,000 MT in 2021 to 160,000 MT in 2022. One top-producing player in the country is BHP (NYSE:BHP,ASX:BHP,LSE:BHP) with its Nickel West division.
After nickel's price crash from 2014 to 2016, a number of mines closed shop. However, since the metal's recovery, miners down under have given the base metal another chance. Those include Mincor Resources (ASX:MCR,OTC Pink:MCRZF), the owner of the Kambalda nickel operation, which hosts three mines in Western Australia. A major highlight of Mincor's 2022 annual report was that Kambalda processed its first ore in May 2022 and had its first reportable revenue of AU$25.3 million in June 2022.
Australia's largest nickel mines also include First Quantum's (TSX:FM,OTC Pink:FQVLF) Ravensthorpe, and Anglo-Swiss Glencore's (LSE:GLEN,OTC Pink:GLCNF) Murrin Murrin.
6. Canada
Mine production: 130,000 MT
Canada's nickel production has declined from 180,000 MT in 2019 to 130,000 MT in 2022. The country's Sudbury Basin is the second largest supplier of nickel ore in the world, and Vale's Sudbury operation is located there.
Another key nickel producer in Canada is Glencore (LSE:GLEN,OTC Pink:GLCNF), which owns the Raglan mine in Quebec, as well as the Sudbury Integrated Nickel Operations in Ontario. The Sudbury operations include the Nickel Rim South mine, the Fraser mine, the Strathcona mill and the Sudbury smelter.
7. China
Mine production: 110,000 MT
China's nickel production has remained relatively consistent in recent years. In addition to being one of the top nickel-producing countries, China is the world's leading producer of nickel pig iron, which is a low-grade ferronickel used in stainless steel. Jinchuan Group, a subsidiary of Jinchuan Group International Resources (HKEX:2362), is a large nickel producer in China.
China's key role in stainless steel production means that it also influences nickel price dynamics.
8. Brazil
Mine production: 83,000 MT
In recent years, Brazil's nickel production has trended upwards from 74,400 MT in 2019 to 83,000 MT in 2022. Brazil's nickel project pipeline has a planned CAPEX of US$1.06 billion through 2025.
Vale, a major producer based in Brazil, sold the Jaguar nickel project in the Carajás mineral province to Centaurus Metals (ASX:CTM,OTCQX:CTTZF) in April 2020. The project hosts a resource of 40.4 million MT at 0.78 percent nickel, totaling 315,000 MT of contained nickel. Jaguar was one of three mining projects selected by the Brazilian government to receive support in obtaining environmental licenses.
9. United States
Mine production: 18,000 MT
Lastly, US nickel production has increased from 2019's mark of 14,000 MT to 18,000 MT in 2022. In early February 2022, nickel was added to the US' critical minerals list, according to the US Geological Survey.
The Eagle mine is the only primary nickel-mining project in the US. The mine, located on the Yellow Dog Plains in the Upper Peninsula of Michigan, is a small, high-grade nickel-copper mine project owned by Lundin Mining (TSX:LUN,OTC Pink:LUNMF).
FAQs for nickel production
How is nickel mined and processed?
How nickel is mined and processed depends upon many factors, such as the size, grade, morphology and depth of the nickel deposit that's under consideration. While lateritic nickel deposits are generally mined from open pits via strip mining, sulfide nickel deposits are often mined using underground extraction methods.
After mining, nickel ore is processed into higher-grade concentrates through crushing and separating nickel-bearing material from other minerals using various physical and chemical processing methods. Next, the concentrates are smelted in a furnace before the final stage of refinement using pyrometallurgical and hydrometallurgical processes.
How bad is nickel mining for the environment?
Nickel mining involves serious environmental concerns, including air and water pollution, habitat destruction, community displacement, wildlife migration pattern disturbances, greenhouse gas emissions and carbon-intensive energy use. Nickel-mining companies looking to supply the EV market are feeling the pressure to lessen the environmental footprint of their operations.
Don't forget to follow us @INN_Resource for real-time news updates!

Securities Disclosure: I, Melissa Pistilli, hold no direct investment interest in any company mentioned in this article.
https://twitter.com/INN_Resource
https://www.linkedin.com/in/melissa-pistilli-865271a9/
mpistilli@investingnews.com
Melissa Pistilli has been reporting on the markets and educating investors since 2006. She has covered a wide variety of industries in the investment space including mining, cannabis, tech and pharmaceuticals. She helps to educate investors about opportunities in a variety of growth markets. Melissa holds a bachelor's degree in English education as well as a master's degree in the teaching of writing, both from Humboldt State University, California.
Investing News Network websites or approved third-party tools use cookies. Please refer to the cookie policy for collected data, privacy and GDPR compliance. By continuing to browse the site, you agree to our use of cookies. 
Melissa Pistilli has been reporting on the markets and educating investors since 2006. She has covered a wide variety of industries in the investment space including mining, cannabis, tech and pharmaceuticals. She helps to educate investors about opportunities in a variety of growth markets. Melissa holds a bachelor's degree in English education as well as a master's degree in the teaching of writing, both from Humboldt State University, California.