Canada Nickel
TSXV:CNC
Delivering the Next Generation of Nickel
Company Highlights
Completed Preliminary Economic Assessment on wholly-owned Crawford Nickel Sulphide Project $1.2 billion NPV 8 percent and 16 percent IRR. A feasibility study is on track for completion by the end of 2022.
One of the top 5 nickel sulphide resources globally, with significant expansion potential from regional land package
Peak production of 42 ktpa of nickel – would be one of five largest nickel sulphide operations when in production. Twenty-five-year mine life generates 842 kt of nickel, 21 Mt of iron, and 1.5 Mt of chrome.
Top decile CO2e intensity according to Skarn Associates. Launched wholly-owned NetZero Metals Inc. to develop zero-carbon production of Nickel, Cobalt and Iron and applied for the trademarks NetZero NickelTM, NetZero CobaltTM and NetZero IronTM across several jurisdictions
Overview
Nickel is poised to play an essential role in the booming electric vehicle market which is expected to increase to $1.3 trillion by 2028 at a CAGR of 24.3 percent. And although the European climate group says there is enough nickel for 14 million EVs in 2023, the Industry Innovation and Science Australia (IISA) expects a deficit in the metal after 2022, while the IMF forecasts nickel prices to reach $19,000 per metric tonnes in 2026.
Canada Nickel (TSXV:
CNC
, OTC:CNIKF) is advancing the next generation of nickel-sulphide projects to deliver nickel required to feed the high-growth electric vehicle and stainless steel markets. Canada Nickel has applied in multiple jurisdictions to trademark the terms NetZero Nickel TM, NetZero Cobalt TM, NetZero Iron TM, and is pursuing the development of processes to allow the production of net-zero carbon nickel, cobalt and iron products.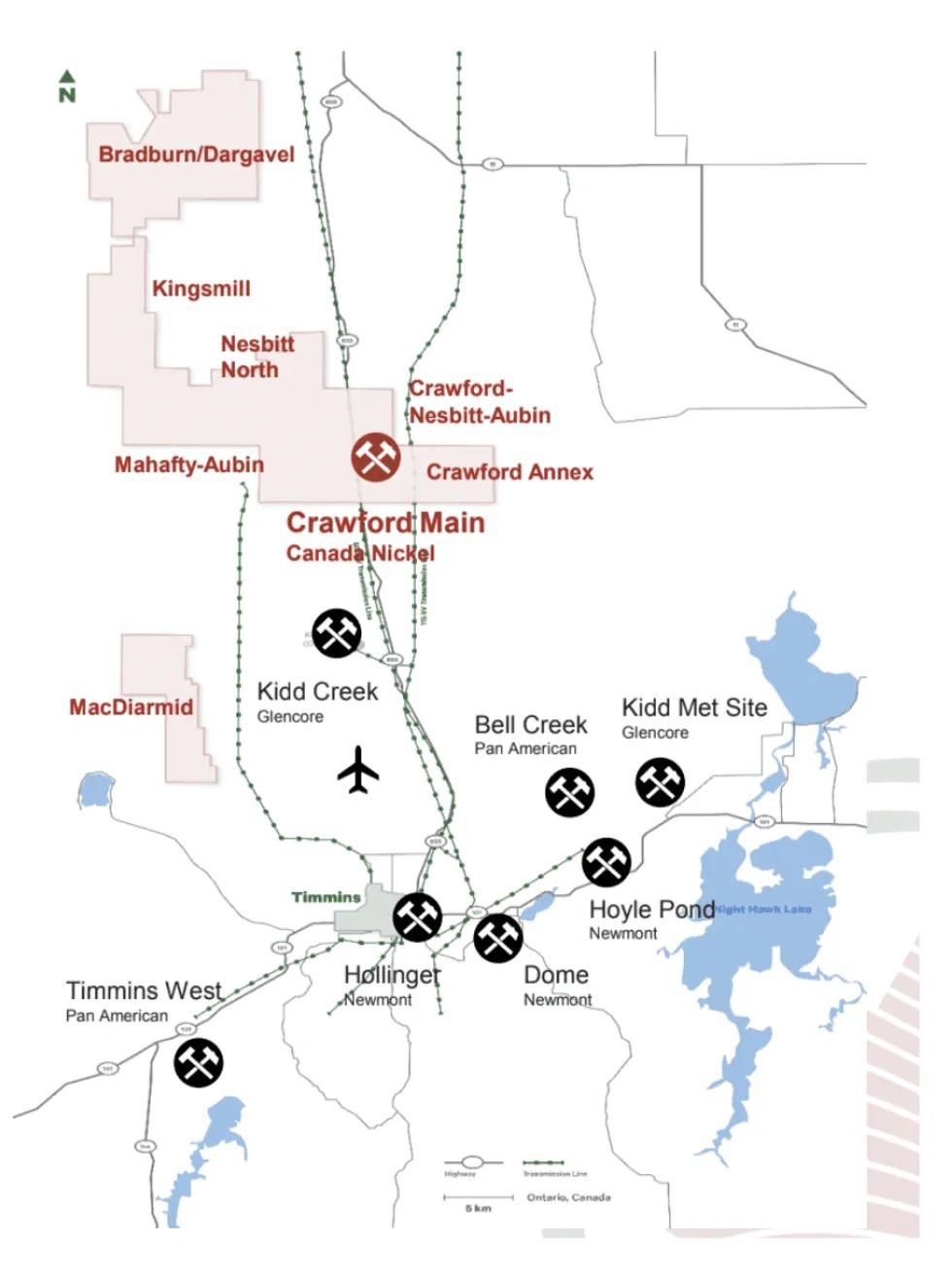 Canada Nickel provides investors with leverage to nickel in low political risk jurisdictions. Canada Nickel is currently anchored by its 100 percent owned flagship Crawford Nickel-Cobalt Sulphide Project in the heart of the prolific Timmins-Cochrane mining camp. The company's shares trade on the TSX Venture Exchange under the symbol 'CNC' and are quoted on the OTCQX under the symbol 'CNIKF.' For more information, please visit www.canadanickel.com
Company Highlights
Completed Preliminary Economic Assessment on wholly-owned Crawford Nickel Sulphide Project $1.2 billion NPV 8 percent and 16 percent IRR. A feasibility study is on track for completion by the end of 2022.
One of the top 5 nickel sulphide resources globally, with significant expansion potential from regional land package
Peak production of 42 ktpa of nickel – would be one of five largest nickel sulphide operations when in production. Twenty-five-year mine life generates 842 kt of nickel, 21 Mt of iron, and 1.5 Mt of chrome.
Top decile CO2e intensity according to Skarn Associates. Launched wholly-owned NetZero Metals Inc. to develop zero-carbon production of Nickel, Cobalt and Iron and applied for the trademarks NetZero NickelTM, NetZero CobaltTM and NetZero IronTM across several jurisdictions
Get access to more exclusive Nickel Investing Stock profiles here
Investing News Network websites or approved third-party tools use cookies. Please refer to the cookie policy for collected data, privacy and GDPR compliance. By continuing to browse the site, you agree to our use of cookies.