Nickel Reserves: Top 9 Countries (Updated 2023)
May. 09, 2023 01:55PM PST
Nickel Investing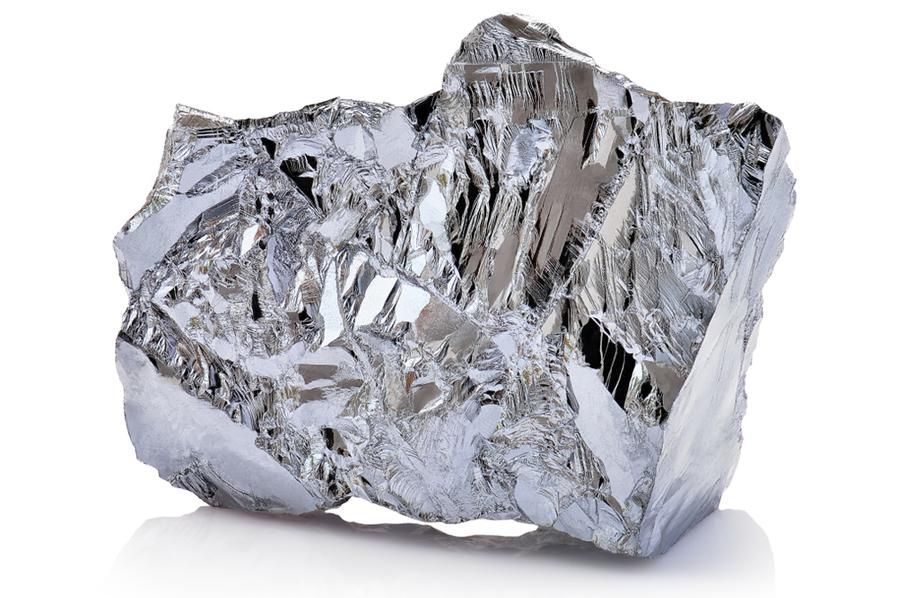 Which countries have the highest nickel reserves in the world? Australia, Indonesia and Brazil are at the top of the list.
Investors interested in nickel stocks are often curious about which countries produce significant amounts of the metal. After all, major producers are often home to many miners and explorers.
But investors should also be aware of which countries hold significant nickel reserves. Why? Many countries that produce large amounts of nickel have big nickel reserves, which shows they have the potential to continue being players in the space long term. On the other hand, some countries produce little nickel, but have high reserves of the metal. It's possible that in the future they could become major players in the space, so exploration companies that already have boots on the ground could be worth watching.
With that in mind, here's an overview of the nine countries with the highest nickel reserves. Nickel reserves in countries outside these top nine nations come to 20 million metric tons (MT), and total world nickel reserves are greater than 100 million MT. All nickel reserves data is based on the US Geological Survey's most recent report.
---
1. Australia and Indonesia
Reserves: 21 million MT each
Australia and Indonesia are tied for the highest nickel reserves in the world, each coming in at 21 million MT. It should be noted that Australia's JORC-compliant proven and probable reserves stand at 9.5 million MT. While Australia is only the fifth largest nickel producer in the world, with 160,000 MT produced in 2022, Indonesia takes the top spot on that list as well, with 1.6 million MT of the metal produced in last year.
Some top-producing nickel mines in Australia include BHP's (NYSE:BHP,ASX:BHP,LSE:BHP) Nickel West assets, from which 85 percent of the nickel produced is sold to global battery materials suppliers, and First Quantum Minerals' (TSX:FM,LSE:FQM) Ravensthorpe mine. South Korean steelmaker POSCO (NYSE:PKX,KRX:005490) has a 30 percent equity stake in Ravensthorpe.
Indonesia's nickel production has grown exponentially from 2017's output of 345,000 MT. In fact, it only broke the 1 million MT mark in 2021, meaning it increased by 600,000 MT in one year to reach 1.6 million MT in 2022. The massive increase in recent years is part of the country's work to build out its electric vehicle (EV) battery industry in the hopes of being a major supplier to China.
While the electrification push is meant to help save the planet from the catastrophic environmental damage of climate change, in an ironic twist, the massive push for increased EV battery-grade nickel mining in Indonesia is threatening the existence of one of the world's last uncontacted hunter gatherer tribes, as per the BBC.
2. Brazil
Reserves: 16 million MT
The next largest nickel reserves belong to Brazil, which has a total of 16 million MT. The country saw a rise in nickel production last year, with output expanding from 76,100 MT in 2021 to 83,000 MT in 2022. Even so, it still came in as the eighth largest nickel producer in the world.
Brazilian mining company Vale (NYSE:VALE) is a major nickel producer in the country. Other companies mining and exploring for the base metal in the country include Anglo American (LSE:AAL,OTCQX:AAUKF) and Horizonte Minerals (TSX:HZM,OTC Pink:HZMMF).
3. Russia
Reserves: 7.5 million MT
Russia, the world's third largest nickel producer in 2022, holds a vast amount of nickel reserves at 7.5 million MT. The country also saw a production jump last year, putting out 220,000 MT compared to 205,000 MT in 2021.
Norilsk Nickel (MCX:GMKN), one of the world's largest nickel and palladium producers, operates in Russia.
Analysts are concerned about the impact of the Russia-Ukraine war on global nickel supply. For the most part, the country's nickel production feeds into the steelmaking sector rather than the battery market.
However, "Russia plays an outsize role in nickel markets," the New York Times notes in an article. "Norilsk is among a limited number of companies authorized to sell a specialized form of nickel on the London Metal Exchange, which handles all nickel trading."
4. New Caledonia
Reserves: 7.1 million MT
New Caledonia not only hosts the world's fourth largest nickel reserves, but the South Pacific French Territory is also the fourth largest nickel producer, with output of 190,000 MT in 2022.
Historically, New Caledonia had resisted selling nickel ore directly to large nickel-consuming countries such as China in order to preserve its domestic smelting and refining industry, which is one of its key sources of revenue. However, in recent years, New Caledonia has begun exporting to China, with 38.2 percent of its nickel exports in 2021 going to the Asian country.
5. Philippines
Reserves: 4.8 million MT
Next on this nickel reserves list is the Philippines, coming in at 4.8 million MT. The country's nickel production fell last year, dropping from 387,000 MT in 2021 to 330,000 MT in 2022. However, commodities analysts with GlobalData predict that nickel output in the Philippines will grow over the next few years.
The country is home to 34 nickel-mining operations, and Nickel Asia is one of its leading nickel producers. The company has plans to expand its nickel operations with the addition of two mines, and is considering a third nickel processing plant.
6. Canada
Reserves: 2.2 million MT
Next up on this list of largest nickel reserves is Canada with 2.2 million MT of nickel. The country also ranks as the sixth largest nickel producer, with output of 130,000 MT in 2022.
Canada's key nickel mines include Vale's Sudbury, Thompson and Voisey's Bay operations, as well as Glencore's (LSE:GLEN,OTC Pink:GLCNF) Raglan mine in Quebec and Sudbury Integrated Nickel Operations in Ontario.
7. China
Reserves: 2.1 million MT
China hosts the seventh largest nickel reserves in the world, coming in at 2.1 million MT. The country's nickel production in 2022 was nearly on par with the previous year, totaling 110,000 MT compared to 109,000 MT in 2021.
Although China is seventh in terms of both nickel reserves and production, the Asian nation plays a significant role in nickel pricing due to the commodity's role in stainless steel production. China is both the largest steel-producing country and the largest consumer of the alloy metal.
8. United States
Reserves: 370,000MT
Last on this largest nickel reserves list is the US, which hosts nickel reserves of 370,000 MT. With much less nickel in its back pocket than the other nations here, the US is also at the bottom when it comes to the world's largest nickel producers. In 2022, the country's nickel output came in at 18,000 MT, a slight decrease of 400 MT from the year before.
The US has only one primary nickel operation: Lundin Mining's (TSX:LUN,OTC Pink:LUNMF) Eagle mine, located on the Yellow Dog Plains in the Upper Peninsula of Michigan.
Don't forget to follow us @INN_Resource for real-time news updates!

Securities Disclosure: I, Melissa Pistilli, hold no direct investment interest in any company mentioned in this article.
Investing News Network websites or approved third-party tools use cookies. Please refer to the cookie policy for collected data, privacy and GDPR compliance. By continuing to browse the site, you agree to our use of cookies.