New to the Investing News Network
New to the Investing News Network – May 2020 FansUnite (CSE:FANS) is a sports and entertainment technology company developing new and innovative solutions in sports gambling and the online casino space. The company is working to revolutionize the sports gambling industry by improving the platforms and systems that provide betting options to both users and businesses. FenixOro … Continued
New to the Investing News Network – May 2020
---
FansUnite (CSE:FANS) is a sports and entertainment technology company developing new and innovative solutions in sports gambling and the online casino space. The company is working to revolutionize the sports gambling industry by improving the platforms and systems that provide betting options to both users and businesses.
---
FenixOro Gold Corp (CSE:FENX) is a resource exploration company focused on developing the Abriaqui gold project located in the Upper Miocene Belt of Colombia. The area is renowned for its gold resources, including Continental Gold's Buritica gold mine, which hosts measured and indicated mineral reserves of 5.58 million gold equivalent ounces in addition to 6.24 million gold equivalent ounces in the inferred category. Continental Gold was acquired by Zijin Mining Group Co. for C$1.4 billion in March 2020.
---
G6 Materials Corp. (TSXV:GGG, OTCQB:GPHBF) provides high-tech graphene solutions for a variety of commercial, research and military applications at low costs. Through the company's wholly-owned subsidiary, Graphene Laboratories Inc., G6 Materials currently offers over 100 graphene and graphene-related products to over 14,000 customers worldwide through the company's e-commerce website. Some notable clients include NASA, Ford Motor Co. (NYSE:F), GE (NYSE:GE), Apple (NASDAQ:AAPL), Xerox (NYSE:XRX), Samsung (KRX:005930), Harvard University, IBM (NYSE:IBM) and Stanford University.
---
Sweet Earth Holdings Corp (CSE:SE) is a vertically-integrated hemp company cultivating high-quality CBD products grown in Applegate Valley, Oregon. The company is dedicated to producing organic CBD products that are sustainably grown without the use of pesticides, herbicides, or chemical fertilizers. By using small-batch processes for all of its hemp-based products, Sweet Earth is able to offer high-quality products made with sustainably-sourced ingredients.
---
World High Life Plc (AQSE:LIFE, OTCQB:WRHLF) is a cannabis investment company specializing in the emerging CBD market, specifically the growing market in the United Kingdom and emerging European markets. The company's investment strategy involves focusing on jurisdictions with well-structured rules and regulations regarding the research and production of medical cannabis, specifically hemp and CBD-based products. Following this approach, World High life is currently focused on the European and Canadian cannabis markets.
---
Japan Gold (TSXV:JG) is a gold exploration company with a vast portfolio of 30 gold projects across the island nation of Japan. Japan Gold's leadership team has long recognized the potential for gold exploration in Japan. When the Japan Mining Act was amended in 2012 for the first time, allowing foreign mineral companies the ability to hold exploration and mining permits, Japan Gold was the first foreign mineral exploration company to seize this opportunity.
---
CanAlaska Uranium (TSXV:CVV, OTCQB:CVVUF) is a Canadian exploration company developing a portfolio of high-grade uranium and nickel projects located across the country. The company follows a project generator model, with properties in both the Athabasca and the Thompson Nickel Belt region. CanAlaska Uranium collectively holds one of the largest land positions in the Athabasca Basin with approximately 1.2 million acres in land claims. In total, the company holds 12 uranium projects.
---
Aether Catalyst Solutions Inc. (CSE:ATHR) is a materials science company that has developed a low-cost, high-performance, three-way catalyst that doesn't contain any of the costly precious metals currently utilized in automotive catalytic converters such as platinum, palladium and rhodium. A catalytic converter is a legally mandated emission control device that converts toxic by-products from an internal combustion engine into less toxic substances through a chemical catalyzation process.
New to the Investing News Network – April 2020
---
Last Mile Holdings (TSXV:MILE; OTC:AZNVF) is a technology-driven micro-mobility company that designs and manages turnkey solutions for a multi-modal future of urban transportation aimed at reducing traffic congestion and carbon emissions. Last Mile Holdings was formed through the merger of Ojo Electric and Gotcha Mobility in Q1 2020. The combined Ojo and Gotcha footprint and pipeline provide a near-term growth opportunity and effectively positions Last Mile as the leading micro-mobility industry consolidator.
---
Revive Therapeutics Ltd. (CSE:RVV) is a life sciences company focused on the research and development of therapeutics for rare disorders and infectious diseases.
The company is currently focused on developing IP and treatments for infectious diseases, including potential treatments using psilocybin, along with a portfolio of cannabis-based IP with a focus on autoimmune hepatitis and ischemia. The company recently announced it is exploring the use of the drug bucillamine as a potential novel treatment for infectious diseases including influenza and the side effects of the coronavirus disease (COVID-19).
---
Rokmaster Resources Corp. (TSXV:RKR, OTC:RKMSF, FWB:1RR) is a Canadian mineral exploration company focused on developing a pair of projects located in south-central British Columbia, the polymetallic Revel Ridge gold–zinc project and the Duncan Lake zinc-lead–silver project. In April 2020 Rokmaster announced it had expanded the land package of Crown Grant Lots and Mineral Claims making up the Revel Ridge Project from 2,933 hectares to 5,115 hectares. The additional land package was obtained by acquiring two previously unavailable mineral claims that adjoin the original Revel Ridge property. The land claims were acquired for C$25,000 cash without any additional royalties or commitments.
---
Universal Ibogaine is a Canadian company working to develop compounds to combat the opioid epidemic through plant-based medicine. The company aims to operate and franchise clinics around the world, offering ibogaine as a treatment for opioid-based withdrawals.
---
Comet Resources Ltd (ASX:CRL) is an Australia-based resource company working to develop projects to serve the emerging battery metals market. As integral components of battery electric vehicles (BEV's) in the batteries that power the BEV, as well as the motors that drive the wheels, in addition to the extensive use in renewable energy generation, both copper and graphite have a significant role to play in reducing carbon emissions moving forward.
---
PacRoots Cannabis is a British Columbia-based company dedicated to producing premium-quality cannabis products based on high-end selectively bred genetics. By focusing on high-end genetics, the company can maximize the quality of its products while keeping yields and profit margins high. PacRoots has formed a strategic partnership with Phenome One to give the company access to some of the world's best cannabis genetics from the largest genetic library in Canada. The company is using these genetics to develop unique strains with various beneficial characteristics.
New to the Investing News Network – March 2020
---
Sirona Biochem Inc. (TSXV:SBM) is a biotechnology company with an innovative platform for developing safer, more effective cosmetic and pharmaceutical active ingredients. The technology is based on proprietary fluorination chemistry developed by the company's wholly-owned French subsidiary, research and development (R&D) laboratory TFChem. Sirona Biochem's business model centers on leveraging its technology platform and chemistry expertise to build strategic R&D partnerships with leading global companies through contract services, licensing and royalty agreements as well as joint ventures.
---
Metamaterial Inc. ("META") (CSE:MMAT) specializes in the design and nanofabrication of highly functional materials designed to improve the ways we interact with and benefit from light and other forms of energy. Using advanced proprietary and environmentally sustainable technologies, META harnesses the power of light by reflecting, absorbing, or enhancing it in exciting, often revolutionary, new ways. The scientists and engineers at META consider themselves to be at the forefront of this current revolution in materials science.
---
Kerr Mines Inc. (TSX:KER) is an emerging American gold producer advancing the restart of production at its wholly-owned, fully-permitted Copperstone high-grade gold mine in Arizona. The southwestern state consistently ranks among the top 10 most attractive mining jurisdictions in the world.
Kerr Mines reached a significant milestone in January 2020 by way of receipt of a Decision of Record approving the Mining Plan of Operation for Copperstone.
---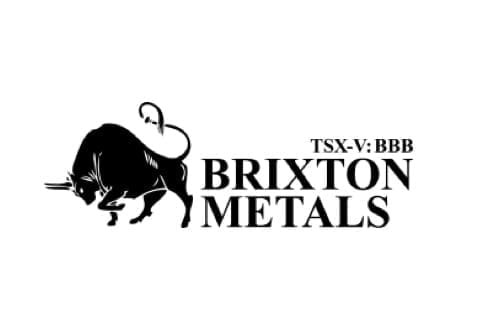 Brixton Metals Corporation (TSXV:BBB) is a precious metals exploration and development company focused on advancing its wholly-owned projects toward mine development. The company was listed in December of 2010 and now wholly-owns four gold–silver–copper assets in mine-friendly jurisdictions across North America, including the Atlin and Thorn projects in British Columbia, the Langis-Hudson Bay projects in Ontario and the Hog Heaven project in Montana. The company is currently seeking JV partners for one of its projects.
---
Margaux Resources (TSXV:MRL) is a gold exploration company focused on a pair of projects in British Columbia, the Cassiar gold project and the Sheep Creek gold district. Both Cassiar and Sheep Creek are orogenic gold projects similar to those found in the Barkerville district of British Columbia. With 22 mines in operation across British Columbia, mining has become essential to the province's economy, contributing C$9 billion to the provincial economy.
---
Controlled Thermal Resources Ltd. (CTR) is a Public Unlisted lithium resource and renewable energy company advancing the Hell's Kitchen Lithium and Power Project in Imperial Valley, California. At Hell's Kitchen, CTR is developing a vertically-integrated lithium extraction and geothermal power facility within its leasehold on the Salton Sea Geothermal Field lithium brine resource. CTR is focused on delivering sustainable, battery-grade lithium products and renewable baseload power to support California's clean energy mandates and to ensure a secure and reliable lithium supply chain in the US. The company has headquarters in both California and Brisbane, Australia.
---
Getchell Gold Corp. (CSE:GTCH, OTCQB:GGLDF) is a mineral exploration company advancing its growing portfolio of gold and copper projects in the premier mining jurisdiction of Nevada.
Getchell Gold's project portfolio currently includes the Company's flagship Fondaway Canyon gold project as well as the Star Point gold-copper, Dixie Comstock gold and Hot Springs Peak gold projects.
---
Laurion Mineral Exploration (TSXV:LME OTCPINK: LMEFF) is an exploration and development company solely focused on the Ishkoday gold project located in Ontario. The company's flagship 'brownfield' Ishkoday gold-polymetallic project is located 220 kilometers northeast of Thunder Bay, Ontario. The 47-square kilometer Ishkoday project is wholly-owned by Laurion Mineral Exploration, which acquired the property in 2007.
Laurion Mineral Exploration's Ishkoday project is the home of two past-producing shafts, Sturgeon River and Brenbar, which returned grades of 17.0 g/t gold and 20.0 g/t gold respectively.
---
New to the Investing News Network – January 2020
---
Algernon Pharmaceuticals Inc. (CSE:AGN | OTCQB:AGNPF | XFRA:AGW) is a clinical-stage pharmaceutical development company focused on the areas of non–alcoholic steatohepatitis (NASH), chronic kidney disease (CKD), inflammatory bowel disease (IBD), idiopathic pulmonary fibrosis (IPF) and chronic cough. The company is working to advance known, safe and already approved drugs for new disease indications.
---
Avrupa Minerals (TSXV:AVU) is a junior exploration and development company based in Vancouver, British Columbia. The company follows a unique prospect generator model focused on aggressive modern exploration for world-class mineral deposits in politically-stable jurisdictions across Europe, including Portugal, Kosovo and Morocco.
---
eMetals Limited (ASX:EMT) is a mineral resource exploration company focused on driving shareholder value by building a strong pipeline of mineral projects in various stages of development. The company's portfolio currently includes three projects in the premiere mining district of Western Australia that are highly prospective for tungsten, lithium and gold.
---
InsuraGuest Inc. is a SaaS (Software-as-a-Service) company utilizing its proprietary flagship InsurTech (insurance technology) software platform to provide specialized insurance products to member hotels, resorts, and vacation rental properties worldwide. The company's API integrates with the clients' property management systems to enable the property to automatically extend guests a specialized protection policy from check-in to check-out for a nightly fee.
---
Merida Minerals Inc. is developing the Puebla de la Reina (PBR) high-grade copper–zinc–lead project in the historic mining district of Extremadura in southern Spain. The rich geology of this region has given rise to more than 1,000 known mineral deposits and benefits from well-established mining infrastructure.
---
Northstar Gold Corp (CSE:NSG) is a gold exploration development company building a portfolio of properties in the prolific Abitibi Greenstone Belt, one of the biggest gold and base metal producing regions in the world. The company's portfolio currently consists of three 100 percent owned, high-quality "stand-alone" projects at various stages of exploration and development; the Miller gold, Bryce gold and Milestone copper-nickel-cobalt projects.
---
Numinus is at the forefront of the transformative change in treating the growing prevalence of mental health issues and addressing people's desire for greater wellness. The company offers a unique, integrated therapeutic model to create lifelong relationships with people wanting lasting physical, mental and emotional health — with a focus on treating mental health and substance abuse.
---
Otso Gold Corp (TSXV:OTSO) is a gold company nearing production at its wholly-owned Otso Gold Mine in the premiere mining jurisdiction of Finland. The past operating mine complex, which includes the 2 million tonne per annum processing plant, is fully built, licensed, and permitted.
---
Siyata Mobile Inc. (TSXV:SIM, OTCQX:SYATF) is a leading global developer and provider of cellular communications systems for enterprise customers, specializing in connected vehicle products for professional fleets. Siyata Mobile's innovative solutions are sold in Canada, the United States, Europe, Australia and the Middle East to cellular operators, commercial vehicle technology distributors and fleets of all sizes.
New to the Investing News Network – December 2019
A2Z Technologies Canada Corp. (TSXV:AZ) is an innovative technology Company based out of Israel, specializing in military technology and expanding into the civilian markets. The Company has been operating for over 30 years and has a client base with 75 recurring clients including the Israel Defense Forces, Security Forces, and Ministry of Defence among others.
---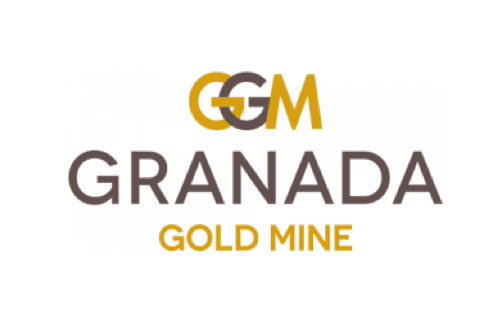 Granada Gold Mine Inc. (TSXV:GGM,OTCPK:GBBFF,FWB:B6D) is a junior resource company currently advancing its high-grade Granada gold deposit in Quebec towards production. The past-producing mine is located on the Cadillac trend near other mines in an area where over 75 million ounces of gold have already been produced. The company has already successfully gone through a lengthy permitting process and is the only non-producing mine on the Cadillac trend that has mining permits allowing it to open-pit mine and ship to a local mill.
---
Greenlane Renewables Inc. (TSXV:GRN) is a leading global provider of biogas-upgrading systems that are capable of contributing to the decarbonizing of the natural gas grid and transportation network. The company's systems produce clean, low-carbon, renewable natural gas (RNG) from organic waste sources such as landfills, wastewater treatment plants, farms and food waste facilities.
---
LYF Food Technologies Inc. is a 100 percent edibles-focused consumer products company, developing high-quality edible products that are just as enjoyable as snacks as they are cannabis products. LYF's wholly-owned production facility in Kelowna, British Columbia is capable of producing edible products quickly, in high volumes and with low overhead rates.
---
MacDonald Mines Exploration Ltd. (TSXV:BMK) is a mineral exploration company focused on gold exploration in Canada. The company retains 100 percent ownership of the 17,720-hectare SPJ project near the mining-friendly jurisdiction of Sudbury, Ontario. The property is accessible year-round and is close to key infrastructure such as rail, road, power and a skilled workforce.
---
Mota Ventures Corp. (CSE:MOTA,OTC:PEMTF,FWB:1WZ:GR) aims to be a low-cost, vertically-integrated, high-quality global cannabis producer. The company owns a cultivation facility located two-hours outside of Bogota, Colombia, that is being built to good manufacturing practices (GMP) standards. Mota plans to produce high-quality CBD oil.
---
Piedmont Lithium Limited (ASX:PLL,NASDAQ:PLL) is a lithium exploration and development company focused on the growing need for domestically sourced lithium supplies for the US electric vehicle market. The company's flagship lithium project is strategically located in North Carolina, the heart of America's "Auto Alley" and host to the world-class Carolina Tin-Spodumene Belt (TSB).
---
Rio Silver Inc. (TSXV:RYO) is a precious metals mining and exploration company with a focus on the acquisition, exploration and development of precious metals deposits in South America. The company is currently focused on advancing its 100 percent owned Niñobamba silver–gold project in Peru.
---
New to the Investing News Network – November 2019
Primo Nutraceuticals Inc. (CSE:PRMO) provides infrastructure and seed-to-sale services to licensed tenant cannabis growers in Washington state. Many cannabis companies face challenges as they set up their business, such as high capital costs and a lack of access to traditional funding. Primo Nutraceuticals provides these companies access to cultivation facilities, as well as ancillary services, such as recycling, soil remediation, equipment leases, property management, consulting and advisory services and yield optimization technology.
---
EarthRenew Inc. (CSE:ERTH) has developed a patented production process that converts livestock waste into a nutrient-rich, slow-release pelleted organic fertilizer. The technology leverages waste heat from its on-site, low-cost, sustainable power generation turbine at EarthRenew's production facility. The fertilizer is certified organic and distributed through the company's partner, Sun Country Farms. Sun Country has distribution networks in both the US and Canada.
---
ION Energy Ltd. is a battery metal exploration company focusing on lithium exploration in southeast Mongolia. The company holds one of the largest mining licenses in Mongolia and is leveraging its first-mover advantage to explore an area of more than 80,000 hectares containing lithium brine and spodumene targets.
---
Precipitate Gold Corp. (TSXV:PRG) is a mineral exploration company that is advancing its Pueblo Grande and Juan de Herrera gold projects in the Dominican Republic. The company is also looking to acquire additional properties to expand its portfolio. Precipitate Gold acquires 100 percent of the properties that it owns and ensures that they are not subject to any underlying vendor payments or work commitments.
---
Black Iron Inc. (TSX:BKI,OTC:BKIRF,FWB:BIN) is developing an iron ore mine in Ukraine ranked by market intelligence group CRU as having the lowest projected operating costs and second-lowest capital intensity of all iron ore pellet feed development projects in their database. The company has access to a highly-skilled labor force and excellent infrastructure which could help reduce the overall capital costs of the project.
---
New to the Investing News Network – October 2019
HeyBryan Media Inc. (CSE:HEY) has developed a peer-to-peer marketplace app that connects homeowners with vetted, local home service experts to complete small tasks around the house. The HeyBryan app is designed to disrupt the Canadian home service industry by tapping into the growing gig economy, a group of professionals that offer contract or freelance services.
---
Adastra Labs Holdings Ltd. is in the process of becoming a standard cannabis processor and analytical testing laboratory in Canada. The company has applied for its standard processing license which it expects to receive in the near term and has received an analytical testing license from Health Canada. When the company obtains both licenses, Adastra Labs intends to become a one-stop-shop for cannabis concentrates and value-added cannabis products.
---
Isracann Biosciences Inc. (CSE:IPOT) is an Israeli-based cannabis company focused on becoming a premier low-cost cannabis producer. To this aim, the company is developing its fully-funded 230,000-square-foot cultivation facility near Tel Aviv, Israel. Isracann plans to target the undersupplied domestic and European markets with high-quality medical cannabis products manufactured at its facility.
---

Sixty North Gold Mining Ltd. (CSE:SXTY,OTC Pink:SXNTF,FWB:2F4) is a junior gold development company focused on bringing the past-producing Mon gold project back into production. The Mon project is located 45 kilometers north of Yellowknife, Northwest Territories and 20 kilometers north of the Bluefish hydro-electric plant.
---
Deep-South Resources Inc. (TSXV:DSM) is a mineral exploration company looking to advance its Haib copper project in Namibia towards production. With a stable democracy and economy, Namibia ranks as one of the best investment jurisdictions in Africa. Mining accounts for 12.5 percent of the country's GDP. Namibia's well-established mining policies are similar to those in Canada and Australia, attracting several of the world's major mining players.
---
First Responder Technologies Inc. was founded in 2017 by its Chairman, Kal Malhi, a former RCMP officer, as a platform to commercialize new technologies to assist law enforcement and other first responders in the performance of their duties and to help ensure their safety and the safety of the general public.
---
NexOptic Technology Corp. (TSXV:NXO, OTCQB:NXOPF, FWB:E3O1) plans to rapidly change the face of the growing multi-billion-dollar optics industry. NexOptic's team includes a former Chief Technologist of NASA (12 years). NexOptic's Chairman is the former CEO of Lexmark International Inc. and Phoenix Technologies Ltd.
---
New to the Investing News Network – September 2019
Sire Bioscience Inc. (CSE:SIRE,OTC:BLLXF,FWB:BR1B) is dedicated to becoming a vertically-integrated, leading house of brands by creating a premium and customizable experience for every cannabis consumer in Canada. The company plans to do this through its flexible business model and highly-experienced management team. Sire Bioscience intends to leverage its consumer packaged goods (CPG) experience and partnerships with leaders in the industry to develop a recognizable master brand.
Alpha North is a vertically integrated Esports organization projected to be a leading company in the North America Esports sector.
Sona Nanotech Inc. (CSE:SONA) is a nanotechnology life science company that has developed two unique gold nanorod products: GeminiTM and OmniTM. These products allow individuals to take control of their health and help fight some of the world's deadliest diseases. GeminiTM is a CTAB-free gold nanorod product that enables multiplexing of lateral flow diagnostic tests for multiple analytes on just one device that provides accurate results in minutes.
POSaBIT Systems Corporation (CSE:PBIT,OTC:POSAF) is a fintech company that has developed a unique and innovative blockchain-enabled payment processing and point-of-sale (POS) system for cash-only businesses. The system is fully-compliant in each state and provides cannabis companies in the US with the opportunity to decrease the risks associated with operating on a cash-only basis.
Puma Exploration Inc. (TSXV:PUMA,OTC:PUXPF) is a junior exploration company with 15 years of experience exploring in the New Brunswick's Bathurst mining camp (BMC) delivering value to its shareholders by undertaking diversified exploration and development projects, and acquisitions of ownership. The BMC is one of the most prolific mining districts for base metals in Canada and offers exploration companies the necessary infrastructure to advance a developing mining project.
American Battery Metals Corporation (OTCQB:ABML) is a battery metal exploration and mining company based in Nevada. The company is focused on creating a vertically-integrated lithium company in three ways: environmentally-sustainable exploration and mining, green extraction processes and battery metals recycling.
New to the Investing News Network – July 2019
Ignite International Brands, Ltd. (CSE:BILZ) is a vertically integrated company operating in the cannabis industry. As Founder and Chairman, Dan Bilzerian takes an active role and is deeply involved in the development of global strategic initiatives intended to establish IGNITE as a global leader in the cannabis space.
Hill Street Beverage Company Inc. (TSXV:BEER) is creating a vertically-integrated cannabis-infused beverage company, using its established portfolio of award-winning alcohol-free beverages as a foundation for its cannabis-infused beverages line.
A.I.S. Resources Ltd. (TSXV:AIS,OTCQB:AISSF) aims to be a high quality producer of battery raw materials, particularly lithium and manganese. To fulfill this goal, the company has assembled a team of highly-qualified professionals with a track record of success in exploration, production commodity trading and capital markets. A.I.S. Resources is currently focused on trading manganese ore from its projects in Peru and establishing its own mining operations. The exploration and development of its lithium brine project in northern Argentina, Guayatayoc Salar continues with the permitting process.
Hemptown Organics Corp. is a hemp company that grows some of the highest-cannabinoid producing plants in the US. After an impressive first year that resulted in revenue generation, Hemptown is scaling its operations to meet the demands of the growing hemp and CBD market. Hemptown is also preparing for what the company considers to be the future of cannabis: cannabigerol (CBG).

Canna-V-Cell Sciences Inc. (CSE:CNVC) is the exclusive international cannabis licensee for the patent-protected BioHarvest technology, a large-scale plant cell growth technology capable of producing active plant ingredients without having to grow the plant itself. Canna-V-Cell is adapting this technology to create the active ingredients found in cannabis so that the company can become a leading medical and recreational cannabis supplier.
One World Lithium Inc. (OTCQB:OWRDF) (CSE:OWLI) is an exploration company that acquires lithium brine projects of merit. One World Lithium currently owns a 60 percent interest in the Salar del Diablo lithium brine project in the State of Baja California, Mexico and is working towards acquiring an additional 30 percent working interest. The property covers a large salar of which only 10 percent has been explored.
Triumph Gold Corp. (TSXV:TIG, OTC:TIGCF, FWB:8N61) is a precious metals exploration and development company focused on advancing its district-scale Freegold Mountain project in the Yukon. The property hosts three known deposits, multiple showings with successful drilling, trenching and sampling. The highlight of the property is the world-class exploration on the Yukon's richest porphyry, The Blue Sky porphyry featuring the Wau Breccia. True blue-sky potential.
Vanadium One Iron Corp. (TSXV:VONE,FWB:9VR1) is a mineral exploration company focused on advancing its Mont Sorcier iron ore-vanadium project in Quebec, Canada to produce high-quality iron and vanadium products. According to the Fraser Institute, Quebec is a top mining jurisdiction in the world, offering mining companies access to world-class infrastructure such as low-cost hydropower, a skilled mining workforce and access to international markets.
Emgold Mining Corporation (TSXV:EMR,OTC:EGMCF,FWB:EMLM) is a junior gold and base metal exploration company focused on advancing its projects in Nevada and Quebec. Nevada is the number one mining jurisdiction in the world according to the Fraser Institute, which also ranked Quebec fourth worldwide. Emgold has developed a pipeline of early-stage to advanced-stage projects including six located in Nevada and one in Quebec.
New to the Investing News Network – June 2019:
Captor Capital Corp. (CSE:CPTR,FWB:NMV,OTCQX:CPTRF) is a vertically-integrated, multi-state cannabis investment company in the US. Under its business model, Captor Capital acquires cannabis companies across all levels of the supply chain. Captor Capital provides recreational and medical cannabis products through its Chai-branded dispensaries in California. The company is also pursuing cultivation, manufacturing and extraction facilities in California and Michigan.
Golden Ridge Resources Ltd. (TSXV:GLDN,FWB:44G) is an exploration company focused on acquiring and advancing mineral properties in British Columbia. Golden Ridge owns two projects in British Columbia and has optioned its third property in the Yukon to Fireweed Zinc (TSXV:FWZ).
NanoGraphene Inc., doing business as GrapheneCA, is a commercial-scale graphene and graphene-based materials producer and supply company that has developed a scalable and environmentally-friendly process to manufacture graphene. The company also provides graphene-based technology for its industry partners and clients.
Harborside Inc. (CSE:HBOR) is one of California's most well-established cannabis retailers, and has played an instrumental role in making cannabis safe and accessible to customers across the state. Cofounded by Steve DeAngelo and dress wedding in 2006, Harborside was awarded one of the first six medical cannabis licenses granted in the United States.
Paramount Gold Nevada Corp. (NYSE:PZG) is a US-based precious metals exploration and development company with assets in eastern Oregon and Nevada. The company is focused on building shareholder value by acquiring mid-to advanced-stage deposits in the US. Paramount Gold is currently advancing its high-grade Grassy Mountain gold project in Malheur County, eastern Oregon towards production.

Permex Petroleum Corporation (CSE:OIL,OTCQB:OILCF) is a junior oil and gas company with over 6,500-acres in assets across the Permian Basin of west Texas and the Delaware sub-basin of southeast New Mexico. The company is focused on identifying, evaluating and acquiring oil and natural gas assets in North America as well as enhancing and developing its current properties. Permex is combining its low-cost development projects with its blue-sky projects for scalable growth, creating value for its shareholders.
Prime Meridian Resources Corp. (TSXV:PMR) is building a balanced portfolio of projects that target both cash flow generation and focused exploration to development in Mexico. Once Prime Meridian takes control of these opportunities, the Company will work to maximize exploration and development and operational efficiencies and provide streamlined productivity and growth as projects are put into operation. This development model allows Prime Meridian to accelerate the development of its assets, generate revenue faster and ensure rapid scaling while providing continuing exploration value build for the shareholders. Prime Meridian is applying its project model to its flagship Tango gold and porphyry property in southern Sinaloa State, Mexico.
RYAH Medtech Inc. has developed a digital ecosystem that leverages the internet of things (IoT) and artificial intelligence (AI) technology to create a data-driven service for the medical plant industry. RYAH's dose-measuring vaporizer not only allows patients to control their dosing but also helps improve and optimize dispensary and licensed producer business models by sharing HIPPA-compliant data on strain consumption.
Talisker Resources Ltd. (CSE:TSK) is a junior resource company with a dominant land position in the emerging Spences Bridge gold belt in south-central British Columbia, Canada. The property's location in south-central British Columbia offers Talisker a year-round exploration season and low-cost opportunities that many of its peers don't have in the northern half of the province. With road access and use of existing infrastructure in nearby towns, Talisker has ensured it is putting its funds into the ground rather than spending it airlifting supplies into base camp.
Western Uranium and Vanadium Corp. (CSE:WUC,OCTQX:WSTRF) is a near term producer of uranium and vanadium with six uranium-vanadium properties in western Colorado and eastern Utah. The company has also acquired and advanced to a production scale a patent-protected ablation technologythat reduces the amount of pre-ablation material to 10 to 20 percent of its mass while maintaining 85 to 95 percent of the mineralization.
New to the Investing News Network – May 2019:
Acreage Holdings (CSE:ACRG.U,OTCQX:ACRGF,FSE:0VZ) is a vertically-integrated, multi-state cannabis investment company that owns licenses or has management services agreements in place in 20 states (including pending acquisitions) – with a population of approximately 180 million Americans, and an estimated 2022 total addressable market of more than $17 billion in legal cannabis sales, according to ArcView Market Research. The company is dedicated to building and scaling its operations to create a consumer-focused, branded cannabis experience.
Adamera Minerals Corp. (TSXV:ADZ, OTC:DDNFF) is a junior exploration company looking to establish a high-grade gold deposit in Washington State, US. The company has four projects in northeastern Washington State, including three in the Republic gold district which has reportedly produced 6 million ounces of gold. Adamera's flagship Cooke Mountain project encompasses five past-producing mines and contains two mineralized trends.
Beauce Gold Fields Inc. (TSXV:BGF) is a gold exploration company focused on placer to hard rock exploration in the Beauce region in southern Quebec. Following the model used in the Klondike and Cariboo gold districts, Beauce Gold is determined to trace the placer gold back to its source and incite another gold rush in Quebec.
BevCanna Enterprises Inc. is an early leader in the emerging cannabis beverages market. Leveraging its unmatched beverage expertise, world-class infrastructure and proven technology, BevCanna develops and launches premium, innovative, cannabinoid-infused beverages that cater to the next generation of cannabis consumer. In addition to producing infused beverages and building brands, BevCanna is also actively exploring brand acquisitions, strategic partnerships and joint venture opportunities.
Delrey Metals Corp. (CSE:DLRY, FWB:1OZ, OTC:DLRYF) is a mineral exploration company focused on the acquisition, exploration and development of energy metals properties. Delrey Metals is focused on developing its five vanadium properties in Canada.
E3 Metals Corp. (TSXV:ETMC, FWB:OU7A, OTC:EEMMF) is a mineral exploration and development company based in Alberta, Canada. E3's prolific Leduc Reservoir hosts lithium enriched brine with 6.7 million tonnes LCE (lithium carbonate equivalent) inferred mineral resource* delineated to date. In the Clearwater resource area alone, the Leduc Reservoir can support a 50,000-tonne lithium LiOH operation for up to 35 years.
Emerita Resources Corp. (TSXV:EMO) is a Canadian natural resource company that acquires, explores and develops mineral properties in Spain. Emerita Resources and its joint venture partner Grupo Aldesa, a major Spanish construction and infrastructure firm with international operations, each hold a 50 percent interest in the Plaza Norte zinc project in the Reocin Mining district in northern Spain.
Geyser Brands Inc. (TSXV:GYSR) is a leading consumer healthcare company aiming to build some of the world's most loved cannabis products and brands. The company intends to develop brands that resonate with consumers across North America, Asia and Europe. Geyser Brands has partnered with GetFresh Ventures and Brandeavour to help them build consumer-focused brands and meet the demands of the global cannabis and hemp markets.
Guyana Goldstrike Inc. (TSXV:GYA,OTC:GYNAF,FWB:1ZT) is exploring and developing the advanced-stage Marudi gold project in Guyana, South America. Guyana Goldstrike holds an 18-year mining license for the property, which remains 85 percent unexplored. The property lies within the Guiana Shield which hosts numerous gold deposits and has geological continuity to West Africa. The Marudi project lies within the southern gold belt of the shield. The property is divided up into two developed zones and three exploration targets.
Lake Resources N.L. (ASX:LKE) is a lithium exploration and development company focused on its three wholly-owned lithium brine projects in Argentina. The company's projects are amongst the largest players within the Lithium Triangle, which is home to 50 percent of the world's lithium supply. Lake Resources holds one of the largest lithium land packages in Argentina.
MLI Marble Lending Inc. (CSE:MRBL) is a financial technology company that specializes in consumer credit, providing proven financial credit rebuilding strategies for Canadians. The company has pioneered socially responsible credit rebuilding solutions for consumers in a soft bankruptcy insolvency event. Since the company's inception in 2016, Marble has assisted over 1100 Canadians and has funded over $10 million in consumer proposal discharge loans in order to assist these Canadians to accelerate their credit rebuilding. The company currently generates revenue through traditional lending practices in a niche market and is focused on monetizing future additional features on its proprietary platform and increasing its product offering as customers move upstream in the credit space.
Rift Valley Resources Corp. (CSE:RVR) has developed a unique portable wireless broadband system as well as fixed wireless broadband networks that utilize TV White Space technology. In the United States, a recent survey by Microsoft has determined that "162 million do not use internet at broadband speeds" (Microsoft, February, 2019), mainly located in rural areas of the US. That number includes the 34 million that have no access to the internet.
Wildflower Brands Inc. (CSE:SUN, OTCQB:WLDFF, FWB:RSP) is a cannabis company focused on developing and designing plant-based products for the wellness and health markets. The company utilizes an organic growth and holistic business model that encompasses R&D, manufacturing, distribution, marketing, and retail to bring its products and brands forward in the US. To date, Wildflower Brands has developed multiple brands and revenue streams and is working on expanding its presence in the US, Canada, Europe, and Asia.
New to the Investing News Network – April 2019:
Antler Hill Mining Ltd. (TSXV:AHM.H) is a junior gold and copper exploration Company that is in the process of acquiring two properties in San Juan Province, Argentina: Amiches and Cerro Blanco. Antler Hill is also contemplating acquisition of additional properties throughout North and South America.
Avricore Health Inc. (TSXV:AVCR,OTCQB:AVCRF) is a healthcare technology company focused on health innovation in the nutraceutical, medical cannabis and endocannabinoid industries. The company has developed HealthTab™, a point-of-care screening system that allows patients to directly measure and monitor the 21 key biomarkers of chronic disease.
CanadaBis Capital Inc. (TSXV:CANB.P) is a multi-faceted Canadian cannabis company that utilizes a unique capital allocation business model that focuses on four pillars: cultivation, research and product development, retail and hemp. Through this model, CanadaBis is using strategic acquisitions to diversify and vertically integrate before rolling out their operations throughout Canada and internationally.
Chemistree Technology Inc. (CSE:CHM; OTC:CHMJF) is leveraging its management team's decades of cannabis industry expertise to build a high profile portfolio of vertically-integrated cannabis assets. Through strategic partnerships, Chemistree is creating a network of multi-state cannabis operations from cultivation and processing to distribution and retail. Beginning in Washington State and now entering the California market, the company is quickly expanding its reach with the goal of building a coast-to-coast empire in the US cannabis market.
Goldspot Discoveries Inc. (TSXV:SPOT) is a technology company that utilizes artificial intelligence (AI) and machine learning to reduce capital risk and increase success in the resource and investment sectors. The company partners with, invests in and obtains royalties from resource and junior exploration companies to help them analyze and interpret data collected through exploration so they can make a discovery.
Monterey Minerals Inc. (CSE:MREY, FWB:2DK) is a mineral exploration company with properties in Western Australia and British Columbia, Canada. Monterey Minerals is focusing its efforts on its Sherlock River gold property in Western Australia, which has been named the world's second best mining jurisdiction by the Fraser Institute.
NV Gold Corporation (TSXV:NVX, OTC:NVGLF) is a junior exploration company focused on delivering value through mineral discoveries and a highly-experienced in-house technical team. The company owns 15 gold properties throughout Nevada, which was named the number one mining jurisdiction in the world by the Fraser Institute. NV Gold is primarily focused on developing its Frazier Dome project.
Orchid Ventures Inc. (CSE:ORCD) is becoming a leader in vaporization technology and brand development in California and Oregon's cannabis markets. The company operates under a B2B and wholesale business model, resulting in a 49 percent profit margin. Orchid Ventures intends to further vertically integrate its operations to increase its margins and production output.
Relevium Technologies Inc. (TSXV:RLV,OTCQB:RLLVF;FWB:6BX) strategically acquires e-retail brands, products and technologies in the health and wellness market. The company has assets in the US and the UK and intends to expand its products into international markets such as Canada and Latin America. Relevium has developed four brands that are offered through its two subsidiaries: BioGanix and Biocannabix.
Steppe Gold (TSX:STGO) is a precious metals development company and near term gold producer in Mongolia. The company owns the Altan Tsaagan Ovoo (ATO) and the Uudam Khundii (UK) gold projects in Mongolia.
New to the Investing News Network – March 2019:
21C Metals (CSE:BULL;FWB:DCR1;OTC:DCNNF) is an exploration company focused on the acquisition and development of palladium and copper/cobalt. Both metals are critical to the vehicle industry, both currently and in the future. Presently, there is an acute shortage of palladium, needed for catalytic converters in today's stringent emission control environment. Additionally, cobalt is a critical element of the ever-growing electric vehicle industry, most notably in EV batteries and associated charging stations.
CB2 Insights (CSE:CBII) is an established, data-focused cannabis solution provider with a proven revenue model and a growing international presence. The company's mission is to mainstream medical cannabis into traditional healthcare by providing the industry with real-world evidence driven through its clinical operations. Currently, the company generates its revenue through its clinics. In the future, management intends to generate revenue from the licensing of proprietary analytical tools that will harness data taken from its clinics' operations.
Nextleaf Solutions Ltd. (CSE:OILS) is an extraction technology company that has developed a portfolio of issued and pending patents pertaining to the company's unique, industrial-scale process of producing purified cannabinoid distillate, a tasteless, odourless cannabis concentrate best suited for infusing premium value-added products.
Noble Mineral Exploration (TSXV:NOB, FWB:NB7, OTCPink:NLPXF) is a junior exploration company that operates under a project generator model in the Timmins-Cochrane area of northern Ontario. As a project generator, the company intends to sign multiple joint venture partnerships that consist of large share and warrant positions. It will provide Noble Mineral with additional liquidity opportunities and de-risk Noble's early stage exploration as their partners' fund exploration on the project. It is Noble intention to have 10 to 15 JV partners spending in excess of $10M to $20M on the project area within the next 24 -36 months.
Silver Spruce Resources (TSXV:SSE) is a Canadian junior exploration company exploring and developing the Pino de Plata silver-base metal-gold project in Chihuahua, Mexico. The property lies in the prolific Sierra Madre gold-silver belt and is 15 kilometers southwest of Coeur Mining's (NYSE:CDE) Palmarejo mine, which produced 7.5 million ounces of silver and 122,722 ounces of gold in 2018 Additionally, the property is surrounded by land owned by Coeur.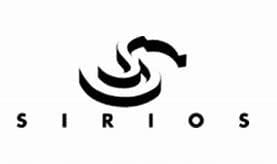 Sirios Resources Inc. (TSXV:SOI) is a junior exploration company with five gold assets in James Bay, Quebec, an area it has been exploring for over 20 years. Sirios has formed partnerships with research institutions in Canada, such as CONSOREM and Mitacs. Their partnerships with these institutions give them access to technologies, exploration methods and a pool of labor from their training programs.
Tarku Resources (TSXV:TKU) is a precious, base and strategic metals exploration company that operates under a prospect generator model. The company is focused on building strong partnerships with local communities and is committed to working in an environmentally and socially responsible manner.
TILT (CSE:TILT;OTC:SVVTF) is a leading provider of products and services to businesses operating in the cannabis industry. The Company offers the contract manufacturing of marijuana in a variety of form factors, vaporizer and inhalation devices, business and consumer delivery services and a broad suite of software products for over 1,500 retailers and brands throughout the US, Canada and Europe. The majority of TILT's products are customized to client specifications and branding, all enabling them to operate their businesses more efficiently and connect with their customers more effectively.
World Class Extractions Inc. (CSE:PUMP) has developed an innovative cannabis and hemp extraction process that is cost-effective, saves floor space and minimizes plant waste material. The patent-pending technology is capable of producing higher yields of crude cannabis oil from either hemp or cannabis, using the entire plant as an input. This allows processors to reduce waste while optimizing their potential yield, which can be scaled for either large or small batches.
Water Ways Technologies (TSXV:WWT) is an agriculture technology company providing water irrigation solutions to small and medium-sized farmers. The company is generating revenue through its turnkey projects and irrigation equipment sales. Water Ways currently generates 59 percent of its revenue through its turnkey projects and 39 percent through irrigation equipment sales.
This article is updated each month. Please scroll up for the most recent information.
New to the Investing News Network – February 2019:

Cannara Biotech Inc. (CSE:LOVE) is building a vertically-integrated cannabis company focused on cultivating and developing cannabis-infused products at their 625,000-square-foot indoor, multi-purpose cultivation facility – one of the largest in Canada and largest to date in Quebec. Once operational, the facility will contain 500,000 square feet of production space, 100,000 square feet of processing space and will be capable of producing over 100,000 kilograms of cannabis annually.
Cannex Capital Holdings Inc. (CSE:CNNX;OTCQX:CNXXF) is well on its way to becoming a leading vertically integrated multi-state cannabis company specializing in boutique cultivation, extraction and manufacturing as well as brand development, distribution and retail. Cannex very much sees the industry evolving into a national consumer branded goods sector where a focus on retail and product brands, underpinned by strong operations and experienced management, will be the defining characteristics of successful companies.
Datametrex AI Limited (TSXV:DM) is a technology-focused company that acquires or partners with organizations developing best-in-class, disruptive technologies. Datametrex then scales and positions these companies for long-term growth and value creation before spinning them out into stand-alone public entities. Datametrex's wholly-owned subsidiaries, Nexalogy and Canntop, utilize artificial intelligence (AI) and machine learning technology to provide data to businesses and government agencies.
Osoyoos Cannabis Inc. (CSE:OSO) intends to process raw cannabis to produce cannabis extracts for Canada's medicinal and recreational cannabis markets. The company will generate revenue through third-party contract and toll processing, wholesaling of oils and distillates, white-label solutions and through selling Osoyoos Cannabis-branded products. The company has also re-submitted its processing license application to Health Canada through the Indigenous Navigator program, which the Company believes will help expedite the licensing process.
Seahawk Ventures Inc. (CSE:SHV;US:SEHKF) is a gold exploration company and the second-largest landholder in the Abitibi greenstone belt's Urban-Barry gold camp in Quebec, Canada. The company's focus is on exploring their five gold properties: Touchdown, Mystery, Xtra Point, Skyfall and Blitz. Each property is contiguous or surrounded by Osisko Mining Corporation (TSX:OSK) properties, road-accessible and wholly-owned by Seahawk Ventures, a rarity as exploration partnerships are the norm for the region.
This article is updated each month. Please scroll up for the most recent information.
New to the Investing News Network – January 2019:
3 Sixty Secure Corp. (CSE:SAFE) is a multinational security management and services company specializing in consulting, guarding and transportation across a range of industries in both the public and private sector. The company is the only seed-to-sale security management provider for Canada's Cannabis Industry, and also provides security services to the mining, oil and gas, non-core policing, and secure infrastructure sectors. Led by a team of top industry professionals, 3 Sixty is working to build out additional revenue streams in 2019 and beyond.
Canadian Energy Materials Corp. (TSXV:CHEM) is a global mineral exploration and development company focused on establishing a portfolio of high-quality energy metal projects. The company is in the process of developing their Grindstone copper-nickel-cobalt property in New Brunswick, Canada and is working to prove that there are DRC-style deposits and mineralization to be found on the property.
CROPS Inc. (TSXV:COPS) is a pre-production mining company focused on developing its flagship Bayovar 12 sedimentary phosphate project located in Northwestern Peru. The Bayovar 12 project is located in the Sechura Basin which has one of the world's largest fertilizer companies producing Rock Phosphate for the off-shore market. The Miski Mayo mine is only 15 kilometers from CROPS' deposit and Bayovar 12 sits only 40 kilometers from the nearest sea port, positioning CROPS favorably for export to international markets.
Mammoth Resources Corp. (TSXV:MTH) is a gold-silver mineral exploration company focused on defining a mineral resource on their Tenoriba gold-silver exploration project located in the Sierra Madre precious metal belt in southwestern Chihuahua State, Mexico. The Company has partnered with Centerra Gold Inc. ("Centerra") (TSX:CG), which has the option to earn a 70 percent interest in the property provided they spend US$9 million (C$12.5 million) in exploration expenditures over a maximum seven year period.
Peloton Minerals Corporation (CSE:PMC, OTCQB:PMCCF) is a junior exploration company developing shareholder value by acquiring and enhancing exploration prospects through managerial experience and technical expertise. The company has three gold exploration projects located in eastern Elko County, Nevada.
Plymouth Rock Technologies Inc. (CSE:PRT; OTCQB:AXDRF; Frankfurt:4XA) is a security technology company dedicated to developing unique radar and image processing techniques to counter high-casualty terrorist and assault weapon threats. The company's mandate is to produce low-cost and high-performance threat detection solutions that utilize state-of-the-art technology to protect public infrastructure and save lives.
TransCanna Holdings Inc. (TransCanna) (CSE:TCAN) through its California subsidiaries manages cannabis branding, transportation and distribution companies in California that assists cannabis cultivators and manufacturers in getting recognized by end-users and consumers. Currently, the Company offers their client's branding and design services, but intends to roll-out distribution, transportation and sales services in the near future.
This article is updated each month. Please scroll up for the most recent information.
New to the Investing News Network – December 2018:
Asterion Cannabis Inc. is a vertically-integrated Canadian cannabis company with operations in Australia. The company aims to be a leader in precision agriculture and to produce high-quality, low-cost and genetically-uniformed cannabis strains and products. To achieve this aim, Asterion is developing a 40-hectare, or 4.3 million square foot, pharmaceutical-grade medicinal cannabis facility in Southeast Queensland, Australia.
Cardiol Therapeutics Inc. (TSX:CRDL) (Cardiol or the Company) is a biotechnology company focused on developing proprietary formulations that will treat some of the most life-threatening diseases in the western world. The Company is investigating targeting drugs to the heart to treat diastolic heart failure, including the use of highly purified pharmaceutically-manufactured cannabidiol (CBD). Cardiol is also addressing glioblastoma multiforme (GBM), a highly-aggressive malignant tumor of the central nervous system, by combining cannabinoids and cell-based immunotherapies to improve the treatment of GBM. The Company's work on GBM could see a potential breakthrough immunotherapeutic carried into clinical development under the US FDA's fast-track Orphan Drug program in 2019.

DigiMax Global Solutions (legally named DigiCrypts Blockchain Solutions pending a name changed to be approved by Shareholders at the next Shareholder Meeting), is a Toronto, Canada based company designed to become a world leader in advising companies issuing Security Token Offerings (STO's) on a 100% Regulatory Compliant basis, in any country around the world.

Flower One Holdings Inc. (CSE:FONE; OTCQB:FLOOF) is focused on becoming the leading cannabis cultivator and producer in Nevada. By focusing on the Nevada cannabis market, the company is committed to ensuring that they deliver results in the space and for their shareholders. In order to achieve this objective, Flower One is developing and producing a diverse range of products that they intend to sell through four channels: resell, wholesale, private and white label and retail.
Jade Leader Corp. (TSXV:JADE) is a mineral exploration company focused on the acquisition and exploration of early-stage jade projects in North America. Jade Leader now has one jade project in British Columbia, Canada as well as 5 other projects located in Washington and Wyoming, United States.

Lexaria Bioscience Corp. (CSE:LXX,OCTQX:LXRP) is a biotechnology company that has submitted over 50 patent applications and has been granted 10 patents. Operating on an out-licensing and royalty business model, the company generates 90 percent of its revenue from royalties and through their licensing agreements on its patented DehydraTECH™ technology.
Vencanna Ventures Inc. (CSE:VENI) aims to be a strategic capital provider for state compliant, early-stage vertically-integrated cannabis companies. Vencanna targets companies that operate in limited licensed jurisdictions or possess competitive advantages whether through scale, branding, and / or technical advances. Combining Vencanna's access to deal flow through their deep global contacts along with the management team's deal and investment experience, gives the Vencanna shareholder a unique investment opportunity.
Yield Growth Corp. (CSE:BOSS) is a cannabis asset growth corporation with assets in media, technology and products. The company primarily acquires, develops, markets and sells wellness and cosmetic products through their wholly-owned subsidiary Urban Juve Provisions Inc. under the brand Urban Juve.