Copper Outlook 2016: Companies Weigh In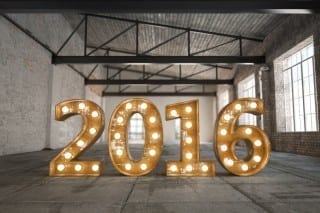 Representatives of NovaCopper and Atico Mining share their thoughts on the copper outlook for 2016.
2015 was a tough year for mining companies, and for junior miners in particular. Still, some copper companies have managed to keep progressing, reaching a number of significant milestones.
The Investing News Network reached out to a number of companies in the copper space to get their thoughts on 2015 and on what to expect from next year's copper outlook. Igor Dutina of Atico Mining (TSXV:ATY) and Rick Van Nieuwenhuyse, president and CEO of NovaCopper (NYSEMKT:NCQ;TSX:NCQ), were able to provide some insight.
Difficult market conditions
For starters, both admitted that 2015 was more difficult than expected. Dutina stated that he had expected to see or be near a bottom in base metals prices. "My view is that we are still in a very similar situation as we were at this time last year," he said, adding that there is still high price volatility for copper. Indeed, he pegged that volatility as the most challenging aspect of 2015.
Van Nieuwenhuyse provided a broader view of the situation. "Since the peak of the commodities market in the spring of 2011, we have had four hard years of declining metals prices and poor equity performance. In fact, I would describe investor interest in metals exploration/development stocks as anemic," he said. "Unfortunately, I don't see much of a change for 2016."
Dutina shared similar thoughts. "I expect more of the same in the first half of 2016, with a slight improvement in the second half and going into 2017," he said. Certainly, copper prices are down roughly 30 percent so far in 2015, and analysts are not expecting a sharp turnaround next year.

The medium-term copper outlook
Still, Van Nieuwenhuyse isn't giving up on commodities, and he's optimistic about the medium-to long-term copper outlook. Citing continued — albeit slower-than-expected — economic growth in China, declining copper head grades, a lack of new discoveries and precious few new copper projects coming online, he reminded investors that the market is cyclical and that it will turn eventually. "When that dynamic changes, it will be game on," he said, "and those companies with high-quality assets in safe jurisdictions, like NovaCopper, will be at the top of their list."
Explaining further, Van Nieuwenhuyse said, "keep in mind that China uses 50 percent of the world's annual production of copper, and zinc is much the same story. Add a growing US economy to the mix, combined with recent announcements of copper and zinc mine closures by Glencore (LSE:GLEN) and Freeport (NYSE:FCX), and the supply-demand balance should fix itself in due course."
Similarly, while Dutina admitted that the metals market is currently very challenging, he pointed out, "this is nothing new for this industry as it has gone through similar cycles over the past decades."
Certainly, NovaCopper has been keeping busy in 2015 despite a tough market. The company released high-grade results from its Arctic deposit in Alaska in October and reported approval of funding from the Alaska Industrial Development and Export Authority for an environmental impact statement for an access road to the Ambler mining district, where the company's projects are located.
Atico was also able to reach some key milestones. "In 2015, Atico had a very successful infill drill program, along with completing the scale up of the El Roble mine from 400 to 650 tonnes per day," Dutina said. "These achievements had a modest effect on the share price as we maintained a good portion of the value when compared to peers." Atico expects to release a resource update for El Roble before the end of this year.
Here's a look at what a number of other junior copper explorers and developers have been up to in 2015:
Arena Minerals (TSXV:AN) entered into a US$16-million option agreement with Japan Oil, Gas and Metals National for its Atacama copper project in July.
Entrée Gold (TSX:ETG,NYSEMKT:EGI) completed an updated preliminary economic assessment (PEA) for its Ann Mason project in Nevada, and welcomed a financing agreement for its joint venture partner Rio Tinto (NYSE:RIO,ASX:RIO,LSE:RIO) for underground development at the Oyu Tolgoi mine in Mongolia.
Reservoir Minerals (TSXV:RMC) put out some fairly exciting drill results (1.07 percent copper equivalent over 705.8 meters) from its Cukaru Peki deposit in Serbia and entered into an earn-in joint venture agreement with Rio Tinto Mining and Exploration for its exploration permits in the Timok magmatic complex.
Copper Fox Metals (TSXV:CUU) completed a PEA for its Van Dyke in-situ leach copper project, indicating a life-of-mine direct operating cost of $0.60 per pound of copper.
Excelsior Mining (TSXV:MIN), named to the TSX Venture 50 this past February, released an updated mineral resource estimate for its Gunnison copper project in July.
Moving ahead
Despite a weaker metals market, there are a number of copper companies still determined to do well. Survival as a junior miner is a tall order at the moment, and Van Nieuwenhuyse explained that investor sentiment is weak partially because major mining companies are selling assets rather than buying exploration- and development-stage stories at a premium. Certainly, that scenario takes a bit of the shine off of investing in junior mining.
Still, he believes that the copper market will eventually return to positivity. "Commodities have always been cyclical and investor sentiment will eventually follow demand," he said.
Securities Disclosure: I, Teresa Matich, hold no direct investment interest in any company mentioned in this article.
Editorial Disclosure: NovaCopper is a client of the Investing News Network. This article is not paid-for content.
The Investing News Network does not guarantee the accuracy or thoroughness of the information reported in the interviews it conducts. The opinions expressed in these interviews do not reflect the opinions of the Investing News Network and do not constitute investment advice. All readers are encouraged to perform their own due diligence.