Australia Cannabis Investing
ASX Cannabis Stocks: 10 Biggest Companies in 2023
Feb. 01, 2023 01:15PM PST
Australia's cannabis market is maturing and has plenty of room for growth. Here's a look at 10 ASX cannabis stocks to consider.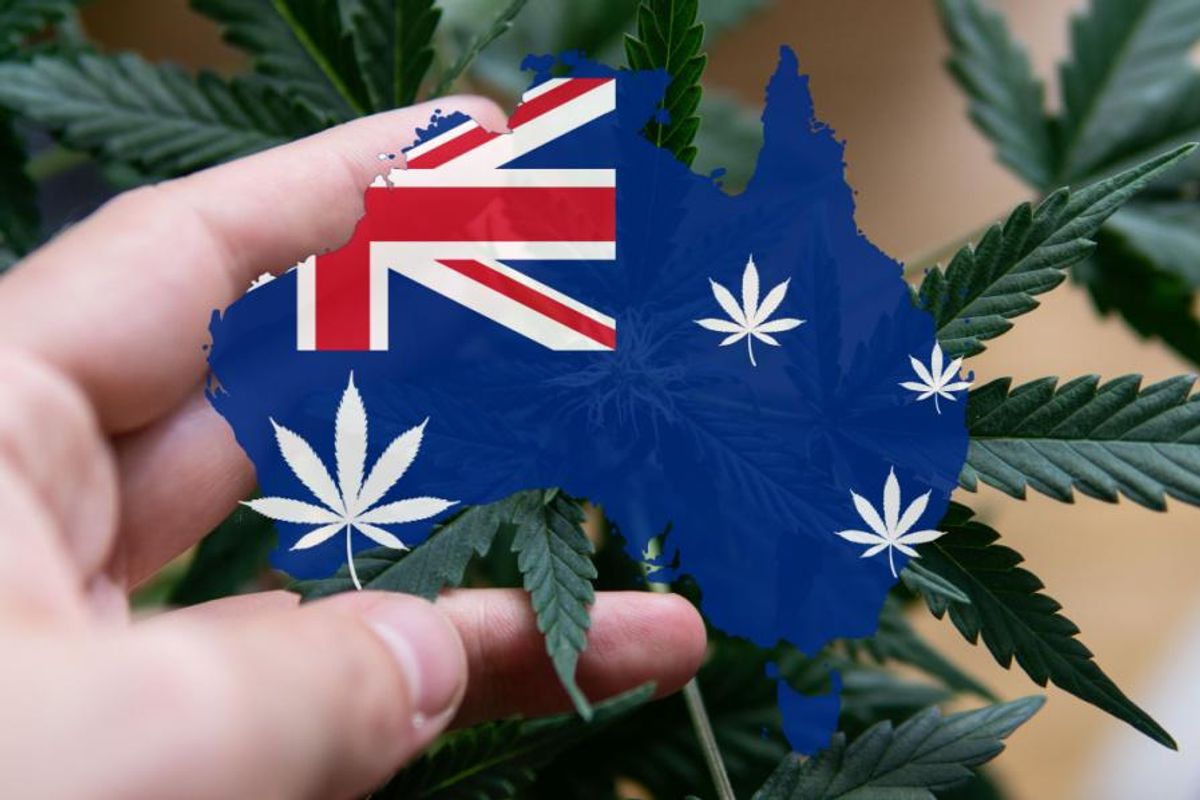 While Australia has yet to legalise all forms of cannabis, the country is a growing medical cannabis and hemp market, with many companies manufacturing, researching and exporting the substance.
Medical cannabis was federally legalised in 2016, and the export of cannabis from Australia was legalised in 2018. The only state to legalise recreational use so far is the Australian Capital Territory, which did so in 2020; however, recreational cannabis is not available for purchase in the state and must be grown by the user, meaning the legislation is quite restrictive.
The country's medical cannabis market has been steadily expanding in size and scope. In fact, a 2021 survey of 1,600 medical cannabis users shows that 37 percent of respondents were using legally prescribed cannabis compared to just 2.7 percent of respondents in 2018. Companies listed on the ASX are operating in this space, creating products such as medicines, flower and hemp products; there are also ASX-listed cannabis companies producing recreational cannabis in other countries.
---
Here the Investing News Network profiles the 10 biggest ASX cannabis stocks by market cap. Companies are listed in order of market cap from largest to smallest, with data compiled using TradingView's stock screener on January 19, 2023.
1. Incannex
Market cap: AU$309.47 million; current share price: AU$0.20
Research company Incannex (ASX:IHL) is developing "novel medicinal cannabinoid compounds and psychedelic therapies," with multiple clinical programs currently in the works. Its ongoing cannabis programs are IHL-42X for sleep apnea, IHL-216A for traumatic brain injury and IHL-675A for lung inflammation, rheumatoid arthritis and irritable bowel syndrome.
In mid-2022, Incannex shared positive results from its Phase 2 clinical trials for IHL-42X. According to the company, participants reported improved sleep quality and lowered apnea hypopnea indices.
In November 2022, the company engaged Eurofins Scientific to manufacture its topical ointment ReneCann for skin conditions caused by immune system disorders, as well as its addiction treatment chewables CannQuit-N and CannQuit-O for nicotine and opioid addiction, respectively. These products will be used for clinical trials and investigational new drug applications.
2. Cronos Australia
Market cap: AU$278.27 million; current share price: AU$0.50
Cronos Australia (ASX:CAU) is a medical cannabis company that was spun off from Cronos Group (NASDAQ:CRON,TSX:CRON). The company services medical cannabis patients coast to coast with nationwide distribution of its products.
As of mid-2022, Cronos Australia encompassed 24 companies in seven locations following a merger with CDA Health in December 2021. CDA Health, now a wholly owned subsidiary of Cronos Australia, has divisions such as CDA Clinics, wholesaler BHC and CanView, an online platform for doctors.
In January 2023, Cronos announced that three CDA Clinics physical locations would be moving fully to telehealth to save on costs, as 95 percent of appointments were already taking place via telehealth.
3. Ecofibre
Market cap: AU$80.38 million; current share price: AU$0.24
Ecofibre (ASX:EOF) is a hemp company that has the goal of becoming "the global leader in hemp technologies by providing innovative solutions that address emerging health and resource sustainability issues."
Ecofibre's businesses are Ananda Food, which produces food-grade hemp products such as hemp flour and hemp oil; Ananda Professional, previously Ananda Hemp, which has health and wellness products such as topicals, chews and skincare; and Hemp Black, a hemp biochar being used for textiles to replace pigment made from carbon.
4. Cann Group
Market cap: AU$79.65 million; current share price: AU$0.20
Cann Group (ASX:CAN) is a medical cannabis grower and manufacturer that sells its products within Australia as well as outside the country. The company places a strong emphasis on research, genetics and breeding, creating high-quality products for the medical market. In 2017, Cann Group was the first company to be granted a cannabis research licence from Australia's Office of Drug Control. It marked another first when it received its medicinal cannabis cultivation licence from the entity the following month.
In December 2022, Cann Group sold its Southern cultivation and manufacturing facility to medical cannabis company Sativite. The company plans to streamline its operations and focus on its Mildura facility, which saw its first crop in June 2022.
5. Botanix Pharmaceuticals
Market cap: AU$67.69 million; current share price: AU$0.058
Botanix Pharmaceuticals (ASX:BOT) is a US-based cannabis pharmaceutical company that has a proprietary skin-delivery technology called Permetrex, which can be used to deliver a variety of treatments, including CBD-based remedies.
The company is also working to prove the "merits of a safer, purer and more cost effective synthetic form of CBD which avoids the challenges of naturally extracted CBD." Botanix has a partner for the production of its synthetic cannabinoids, and intends to scale up production for clinical testing and use in pharmaceuticals.
6. Neurotech International
Market cap: AU$55.23 million; current share price: AU$0.072
Neurotech International (ASX:NTI) is bringing cannabis-based medicines through clinical trials. Its leading treatment is NTI164, a cannabis-based medicine featuring a high amount of the cannabinoid CBDA, alongside other minor cannabinoids. The company performed clinical trials for the treatment of children with autism spectrum disorder using NTI164, and 93 percent showed symptom improvement. Neurotech intends to begin Phase II/III trials next.
In January 2023, the company scheduled a meeting with the US Food and Drug Administration for March. The meeting is to discuss the company's future investigational new drug submission in order to begin a clinical trial in the US.
7. Emyria
Market cap: AU$48 million; current share price: AU$0.16
Emyria (ASX:EMD) is looking to develop cannabinoid- and psychedelics-based treatments targeting unmet needs to help people living with conditions such as "autism, post-traumatic stress disorder, insomnia, IBS and countless other conditions."
Currently in its pipeline are three separate treatments, two CBD-based and one MDMA-based. EMD-RX5 is a CBD capsule offering low-dose and high bioavailability, and it is currently in Phase 3 of clinical testing targeting psychological distress, IBS and other conditions. Its other CBD-based product is EMD-RX7, which is a high-dose and higher bioavailability treatment compared to RX5.
8. Little Green Pharma
Market cap: AU$47 million; current share price: AU$0.19
Little Green Pharma (ASX:LGP) is a medical cannabis company that places a strong emphasis on affordability for patients. The company was the "first Australian producer and exporter of cannabis medicines." Its products are available in orally ingestible oils as well as flower, and are grown and manufactured in Australia and Denmark. The products are available in both of those countries, plus Germany and the UK; Little Green Pharma has plans to target other European markets too.
In October 2022, the company announced a partnership with German company Cannamedical Pharma to distribute bulk supply of medicinal cannabis from Little Green Pharma's Denmark facilities, the company's fourth such partnership in Germany.
9. Creso Pharma
Market cap: AU$39.17 million; current share price: AU$0.02
Creso Pharma (ASX:CPH) is a group of cannabis and psychedelics companies with operations in North America and Europe. Its cannabis brands are Mernova, ImpActive, Sierra Sage Herbs and Creso Pharma Switzerland.
Mernova is Creso's Canadian recreational cannabis company, and Mernova's products are now available in six provinces after recently expanding into Manitoba. ImpActive is Creso's CBD topical treatment brand and has a focus on sports injuries alongside a long list of athletes working as ambassadors. Sierra Sage Herbs is a line of health and wellness products that includes the Good Goo brand of hemp-based CBD products. Lastly, Creso Pharma Switzerland is a Europe-based company with hemp-based supplements, food and topicals with distribution in much of Europe and Latin America.
10. MGC Pharma
Market cap: AU$31.52 million; current share price: AU$0.009
MGC Pharma (ASX:MXC) is a Eurasia-based medical cannabis research company developing cannaboid-based products for indications such as epilepsy, dementia, cancer and cerebral palsy. The company's research and manufacturing facilities are spread throughout Slovenia, Malta and Israel, and its headquarters are in the UK. Its CannEpil medicine for epilepsy is already available for patients in Ireland, as well as in Australia and the UK through early patient schemes.
This is an updated version of an article first published by the Investing News Network in 2019.

Don't forget to follow us @INN_Australia for real-time news updates!
Securities Disclosure: I, Lauren Kelly, hold no direct investment interest in any company mentioned in this article.
Investing News Network websites or approved third-party tools use cookies. Please refer to the cookie policy for collected data, privacy and GDPR compliance. By continuing to browse the site, you agree to our use of cookies.