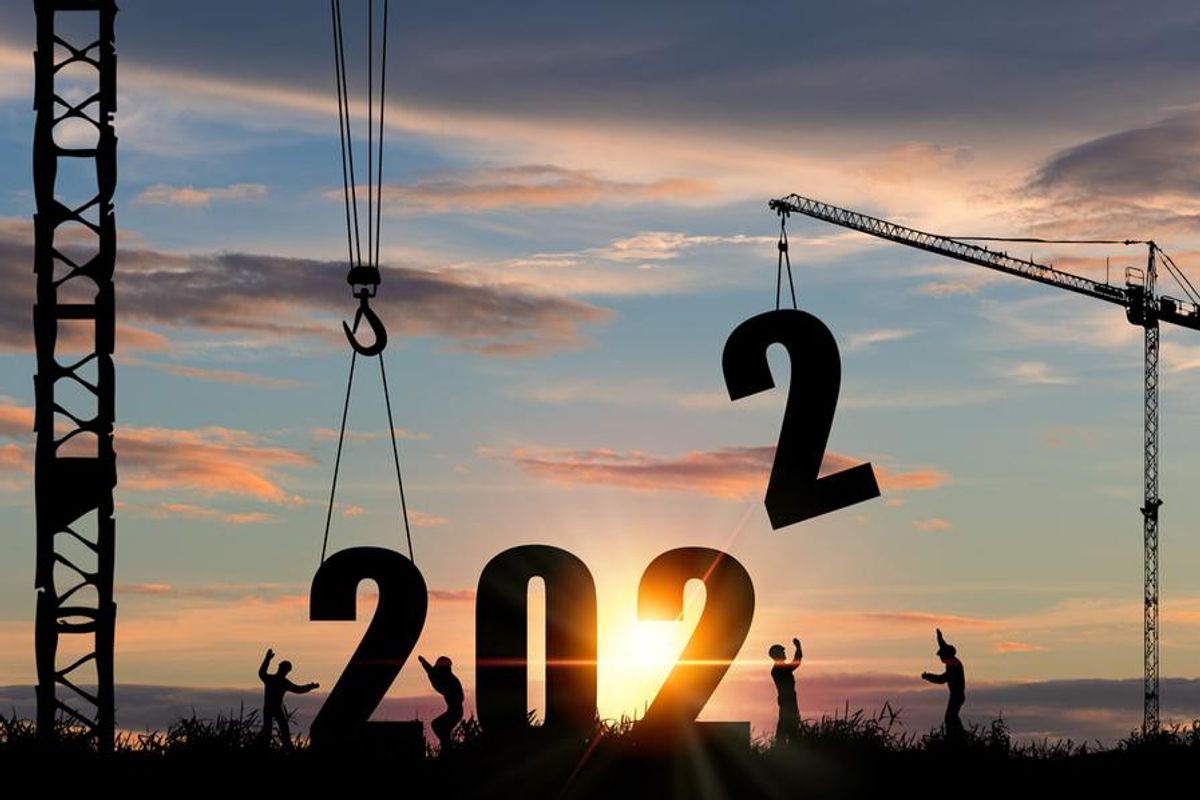 After a difficult period in the stock market in 2021, what lies ahead for the psychedelics industry in 2022?
Click here to read the latest psychedelics outlook.
Following a difficult year for psychedelics investments, 2022 is shaping up to be a meaningful period for an industry that still has challenges ahead on its path.
The psychedelics industry has been caught between the rush and thrill of a brand-new alternative drug market and the reality that companies are taking slow and methodical approaches similar to the pharmaceutical space.
Here the Investing News Network (INN) offers a preview of what experts believe investors can expect when it comes to the psychedelics industry in the year 2022.
---
Psychedelics outlook 2022: How will the market shape up?
Andrew Charrette, director of regulatory affairs and psychedelic advisor with KGK Science, told INN the psychedelics industry will move ahead by way of what responsible drug makers do in the next year.
The regulatory expert said he values companies employed in responsible medical psychedelic drug research above the rest, and thinks investors should continue to look for these players.
When it comes to the potential for a major drug approval to show up early in the year, Charrette said he doesn't expect to see any candidate come in ahead of schedule. However, for 2022, he is encouraged to potentially see a more open dialogue with drug regulators like the US Food and Drug Administration and Health Canada.
"I think we'll start to see a back and forth, and the development of sort of an idea of what their policies will look like," Charrette explained to INN.
As part of an online webinar hosted by law firm Aird & Berlis, Sumant S. Kulkarni, managing director with Canaccord Genuity and an analyst covering several names in the psychedelics space, said it makes sense for there to be quite a few companies at this nascent stage of the industry.
"There is going to be a natural filter in the sense that the companies that can make it through controlled clinical trials would probably be the winners in the longer term," Kulkarni said. "It all comes down to proving that in a controlled clinical trial, and I think several companies are on the right track."
Despite the level of stigma associated with psychedelic substances, Kulkarni said that when it comes to reviewing advanced medicinal studies, a typical biotech investor would not "bat an eyelid on the nature of these drugs."
When discussing what a "classical biotech investor" would look for when examining a drug company, Kulkarni pointed to the following attributes:
What is the molecule?
What is the intellectual property behind it?
Which company is developing it?
What is the team like?
What indication has that company chosen?
What is the probability of success to push these molecules through a classical clinical trial?
Psychedelics outlook 2022: Is a lull setting in until the first major approval?
When asked about the potential for volatility until there is a landmark approval for a leading psychedelic drug candidate, Charrette said any progress for these studies is good, but there will still be challenges ahead.
Investor patience will be tested in 2022, according to Charette, who said it will become clearer how regulators review these drugs. This "doesn't translate to a drug approval, but it is something."
Charrette didn't sugarcoat the current situation in the psychedelics market, saying, "It'll be difficult, and it's going to be difficult for even the best companies as they're still flying blind right now."
Kulkarni said some investors may still have reservations about the nature of these molecules and the stigma around the drugs, but in the long run he sees all of that changing as soon as the first approval hits.
As it stands, a key market challenge is the need to understand that drug approval programs can take a significant amount of time and capital to complete.
James Halifax, host of the popular Psychedelic Investor YouTube channel, told INN that in 2022 he wants to see the launch of a Phase 3 trial from Compass Pathways (NASDAQ:CMPS) for its psilocybin-based candidate for treatment-resistant depression; he's also looking for a Phase 2b trial for Mind Medicine's (NASDAQ:MNMD,NEO:MMED) LSD-based drug that aims to treat anxiety disorders.
But even as research shows positive potential, are the companies involved in the psychedelics market today prepared to take these drugs all the way?
Sabrina Ramkellawan, co-founder and chief operating officer of the Knowde Group, as well as research committee lead with MAPS Canada, told INN she regularly encounters companies with very little understanding of the costs associated with all aspects of medical drug research programs and setting up clinics.
"I feel like they're just running to do a bunch of things, and not really thinking through their revenue models," the expert advisor told INN following a panel at the psychedelics portion of the Lift Expo.
The Knowde Group is a research and consultancy group offering companies business support. Ramkellawan has evaluated companies involved in both psychedelics and cannabis.
She cautioned excited investors to wait for more long-term data and results on the impact of these drugs.
Dugan Selkirk, investor relations manager with Universal Ibogaine (TSXV:IBO), agreed with Ramkellawan's point that revenue will prove to be a differentiation factor for the industry.
Selkirk told INN, "The space is crowded. Look for strong differentiation and revenue-generation models."
Psychedelics outlook 2022: Is it realistic to expect a big pharma deal in 2022?
Since the takeoff of interest in psychedelics, there's been an attempt to draw parallels to the pharma space.
As such, there's been anticipation and murmuring about when a deal could take place between a big-name, established pharma player and an up-and-coming psychedelics company.
That event may still be far away from where the industry is currently, according to experts.
Ramkellawan told INN that there's no denying pharma is looking at this sector, and is perhaps even closer than expected at this point. However, the time of entry won't be rushed or based on hype, the expert said.
"They're not going to just come in and (acquire) someone who is growing some psilocybin. They're not interested in that," Ramkellawan said. "But if someone does the data on something that has some sort of formulation that they could patent and then they have good early phase results, I can see pharma coming in."
Ramkellawan, who has a pharmaceutical business background, said she has heard from biopharma companies wanting to be kept in the loop on the psychedelics industry.
Doug Drysdale, CEO of Cybin (NEO:CYBN,NYSEAMERICAN:CYBN), told INN that when it comes to 2022 he expects "to see some potential consolidation and M&A transactions."
The executive affirmed that psychedelics are here to stay, and in 2022 there will be critical developments on clinical trials using these substances.
Psychedelics outlook 2022: Expect a flurry of new medical studies
Ramkellawan told INN that 2022 will be marked by more clinical trials being launched all across the space, saying she has met with several clients that are exploring various research programs.
The expert noted that this is a crucial need in the industry, as more research results are required to really get the space broader acceptance from the medical community.
"When I say data, I don't mean like a bunch of observational data ... I mean real data that looks at efficacy with controlled clinical trials — the gold standard of clinical trials, (which) are accepted by the regulatory bodies," Ramkellawan told INN.
Larry Zeifman, partner at mid-sized accounting firm Zeifmans, agreed with Ramkellawan's assessment on the importance of these studies, telling INN the market will be made or broken in 2022 based on clinical trials.
Psychedelics outlook 2022: Investor takeaway
As the psychedelics industry matures, investors are being presented with a variety of opportunities in a naturally divergent market. Hopes are centered on the idea that a drug-development program will prove the efficacy of these compounds on a new level, and there are also viable clinic businesses and other market segments rising up.
But at the end of the day, the industry seems dictated by the progress of the leading companies.

When it comes to 2022, it will be key to watch developments among the leading clinical trials, which will likely help with the visibility and acceptance of psychedelics.
Don't forget to follow @INN_LifeScience for real-time updates!
Securities Disclosure: I, Bryan Mc Govern, hold no direct investment interest in any company mentioned in this article.
Editorial Disclosure: Universal Ibogaine is a client of the Investing News Network. This article is not paid-for content.
The Investing News Network does not guarantee the accuracy or thoroughness of the information reported in the interviews it conducts. The opinions expressed in these interviews do not reflect the opinions of the Investing News Network and do not constitute investment advice. All readers are encouraged to perform their own due diligence.
Investing News Network websites or approved third-party tools use cookies. Please refer to the cookie policy for collected data, privacy and GDPR compliance. By continuing to browse the site, you agree to our use of cookies.