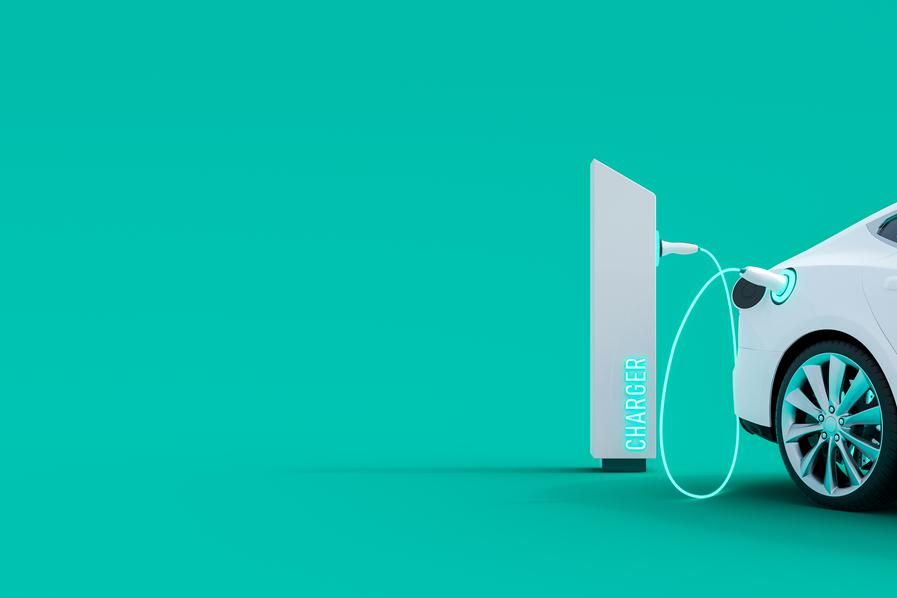 Interested in lithium-mining companies? Take a look at our list of the world's top lithium producers by market cap.
For a long time, most lithium was produced by an oligopoly of producers often referred to as the "Big Three": Albemarle (NYSE:ALB), Sociedad Quimica y Minera de Chile (NYSE:SQM) and FMC (NYSE:FMC).
Rockwood Holdings was on that list as well before it was acquired by Albemarle several years ago.
However, the list of the world's top lithium-mining companies has changed in recent years. The companies mentioned above still produce the majority of the world's lithium, but China also accounts for a large chunk. It was the third largest lithium-producing country in 2021 in terms of mine production, behind Australia and Chile.
---
What's more, Australia's largest lithium mine, Greenbushes, is majority controlled by a joint venture between China's Tianqi Lithium (SZSE:002466) and Australia's IGO (ASX:IGO,OTC Pink:IIDDY). The joint venture owns a 51 percent stake in Talison Lithium, which runs the mine, while Albemarle owns the other 49 percent stake.
China is leading the way in global lithium processing and refining, but only held around 12 percent of the world's lithium raw material supply in 2020, according to S&P Global Market Intelligence analysts. In the future, China is expected to fuel lithium-ion battery production, which is set to increase substantially in the coming years.
In other words, lithium investors should be aware of lithium-mining companies in China, in addition to the New York-listed chemical companies that produce the material. Read on for an overview of the current top lithium-producing firms by market cap. Data was current as of February 28, 2022.
Market cap: US$28.68 billion
Albemarle is one of the largest lithium producers in the world, with 5,000 employees and customers in 100 different countries globally. Besides lithium, Albemarle produces bromine and provides refining solutions and chemistry services for pharmaceutical firms.
When Albemarle closed its acquisition of Rockwood Holdings in early 2015, it became a lithium heavyweight. The company owns lithium brine operations in Clayton Valley near Silver Peak in the US, as well as in the Salar de Atacama in Chile; as mentioned, it also owns a 49 percent stake in the massive hard-rock Greenbushes mine.
In 2018, Albemarle announced that its request for an increase in its lithium quota had been approved by Corfo, a Chilean governmental organization. The company is now authorized to produce up to 145,000 tonnes of lithium carbonate equivalent per year in Chile until 2043.
Albemarle later signed a deal to invest US$1.15 billion in a joint venture with Mineral Resources (ASX:MIN,OTC Pink:MALRF), which will own and operate the Wodgina hard-rock lithium mine in Western Australia. In 2019, the company began construction at the Kemerton lithium hydroxide processing plant near Perth.
Currently, the company's La Negra III and IV processing facilities in Chile are in the commercial qualification stage, while the Australia-based Kemerton plant I achieved first production in July 2022. The Kemerton II conversion plant remains on track for mechanical completion in the second half of 2022.
2. Tianqi Lithium
Market cap: US$27.24 billion
Lithium producer Tianqi Lithium, a subsidiary of Chengdu Tianqi Industry Group, headquartered in China, is the world's largest hard-rock lithium producer. The company has assets located in Australia, Chile and China.
In 2012, Tianqi beat out Rockwood Holdings to take control of Talison Lithium, which controls the Greenbushes mine in Australia. However, it subsequently sold a 49 percent interest in Talison to Rockwood Holdings, which, as mentioned, is now owned by Albemarle. Tianqi paid US$209.6 million for a 2.1 percent stake in SQM in September 2016, which it then boosted to 23.77 percent for US$4.07 billion in 2018.
The company has also developed a lithium hydroxide plant in the Kwinana Industrial Area, south of Perth in Western Australia. In 2019, Tianqi put expansion plans for its Kwinana lithium hydroxide plant on hold to focus on steady production first. The facility launched production in Q3 2019, and first output took place in mid-2021.
In 2020, Tianqi sold a stake in its Australian assets to IGO in a US$1.4 billion deal, giving a boost to the financially troubled Chinese company. With lithium prices on the rise, Tianqi returned to profit in the second quarter of 2021, posting its highest quarterly net profit since late 2018 in the third quarter.
In July 2022, the company listed on the Hong Kong exchange, raising about US$1.7 billion in its debut. Tianqi is planning to more than double its lithium refining capacity in the next three years to about 110,000 tonnes, up from about 45,000 tonnes now.
Market cap: US$26 billion
Jiangxi Ganfeng Lithium is an important Chinese lithium producer. It is China's largest lithium compound producer, and is one of the world's largest lithium metal producers in terms of production capacity.
The mining company has interests in lithium resources around the world, including Australia, Argentina, China and Ireland, but its primary source of lithium raw materials is Mount Marion in Western Australia.
The company listed in Hong Kong in 2018, the same year it bought SQM's stake in Lithium Americas' (NYSE:LAC,TSX:LAC) Cauchari-Olaroz lithium brine project in Argentina. In February 2020, Ganfeng upped its interest in Cauchari-Olaroz to 51 percent, taking a controlling stake in the asset.
Ganfeng also has supply deals with Elon Musk's Tesla (NASDAQ:TSLA), BMW (OTC Pink:BMWYY,ETR:BMW), Korean battery maker LG Chem (KRX:051910) and Volkswagen (OTC Pink:VLKAF,FWB:VOW).
In 2021, Ganfeng continued to expand. The company agreed to buy the shares it does not already own in Mexico-focused Bacanora Lithium (LSE:BCN) for US$264.5 million; it also bought a stake in a lithium mine in Mali for US$130 million, as well as a salt lake in China for 1.47 billion yuan.
This year, the company continued its purchasing spree, with its eyes set again on Argentina. Ganfeng said it would buy private company Lithea, which owns the rights to two lithium salt lakes in Salta province, for up to US$962 million.
Market cap: US$25.73 billion

SQM claims to have a leading position in lithium and derivatives, holding a 19 percent share of the market, with offices in over 20 countries and customers in 110 nations across the globe. The firm has five business areas, ranging from lithium to potassium to specialty plant nutrition.
SQM's primary lithium business is in Chile. The company has spent plenty of time butting heads with Chile's Corfo over its leases in the Salar de Atacama, where the company's lithium brine operations are located. After many failed meetings, SQM and Corfo came to a resolution in mid-January 2018.
In 2016, SQM and Lithium Americas said they would develop the Cauchari-Olaroz lithium project in Argentina via a joint venture, marking SQM's first investment in the raw material outside of Chile. Two years later, Ganfeng purchased SQM's stake in the project.
Outside of South America, SQM is developing the Mount Holland lithium project in Australia, which is known as one of the world's largest hard-rock mining deposits, in a joint venture with Wesfarmers (ASX:WES,OTC Pink:WFAFF), which took over Australian lithium-mining company Kidman Resources.
SQM is forecasting that its sales volume in 2022 will exceed 140,000 tonnes, with only 20 percent of sales expected to be in fixed contract prices or at variable prices with specific floors and ceilings.
Market cap: US$6.23 billion
Pilbara Minerals operates its 100 percent owned Pilgangoora lithium-tantalum asset in Western Australia. The operation consists of two processing plants: the Pilgan plant, located on the northern side of the Pilgangoora area, which produces a spodumene concentrate and a tantalite concentrate; and the Ngungaju plant, located to the south, which produces a spodumene concentrate.
The company, which hit commercial production in 2019, has partnerships with Ganfeng Lithium, General Lithium, Great Wall Motor Company (OTC Pink:GWLLF,HKEX:2333), POSCO (NYSE:PKX), CATL (SZSE:300750) and Yibin Tianyi.
In 2021, Pilbara Minerals acquired Altura Lithium following a cash payment of US$155 million. In February 2022, the company posted its first half-year profit of AU$114 million on the back of strong demand for lithium.
Market cap: US$5.36 billion
Allkem was formed following the AU$4 billion merger of Argentina-focused Orocobre and Australia's Galaxy Resources. Headquartered in Buenos Aires, Argentina, Allkem is an industrial chemicals and minerals company operating a portfolio of lithium, potash and boron projects and facilities in the Puna region of Northern Argentina.
The company has built, in partnership with Toyota Tsusho (TSE:8015) and the investment division of the Jujuy government, the first large-scale, greenfield, brine-based lithium project in about 20 years at the Salar de Olaroz, with planned annual production of 42,500 tonnes of low-cost lithium carbonate. Additionally, Allkem and Toyota Tsusho are constructing a 10,000 tonne per year lithium hydroxide plant in Naraha, Japan. Pre-commissioning works are underway, with the company targeting operations by early 2022 and full ramp up after 12 months.
Allkem has also been advancing plans to develop the Sal de Vida lithium brine and potash project in Argentina. Aside from that, it owns the Mount Cattlin mine in Western Australia, which is currently producing spodumene and tantalum concentrate, as well as the James Bay lithium pegmatite project in Canada.
In 2022, the company outlined plans to increase its lithium production threefold by 2026 and become a top three chemicals supplier.
Market cap: US$4.66 billion
Livent, which was spun off from FMC in 2018, employs more than 900 people throughout the world and operates manufacturing sites in the US, England, India, China and Argentina.
The company operates its lithium business in the Salar del Hombre Muerto in Argentina, where it has been extracting lithium for over 20 years. The lithium carbonate produced serves as the feedstock for Livent's downstream lithium hydroxide production. Livent also produces qualified battery-grade lithium hydroxide in both the US and China.
In 2021, Livent resumed its capacity expansion projects in the US and Argentina, backed by the execution of recent long-term supply agreements, an improving market outlook and continued local government and community support. Early in 2022, the company outlined plans for a second capacity expansion, which, once complete, will see its Argentina operations reach total annual lithium carbonate capacity of 60,000 tonnes, as well as 9,000 tonnes of lithium chloride capacity.
In July 2022, Livent inked a long-term lithium supply deal with General Motors (NYSE:GM), with the carmaker expected to prepay US$198 million to the lithium miner, which will supply lithium hydroxide starting in 2025.
Other lithium-mining companies
Aside from the world's top lithium producers, a number of other companies are producing this key electric vehicle raw material. These include: Jiangxi Special Electric Motor (SZSE:002176), Mineral Resources, Sichuan Yahua Industrial Group (SZSE:002497) and Youngy (SZSE:002192).
FAQs for investing in lithium
Is lithium a metal?
Lithium is a soft, silver-white metal used in pharmaceuticals, ceramics, grease, lubricants and heat-resistant glass. It's also used in lithium-ion batteries, which power everything from cell phones to laptops to electric vehicles.
How much lithium is there on Earth?
Lithium is the 33rd most abundant element in nature. According to the US Geological Survey, due to continuing exploration, identified lithium resources have increased to about 89 million tonnes worldwide. Global lithium reserves stand at 22 million tonnes, with production reaching 100,000 tonnes in 2021.
How is lithium produced?
Lithium is found in hard-rock deposits, evaporated brines and clay deposits. The largest hard-rock mine is Greenbushes in Australia, and most lithium brine output comes from salars in Chile and Argentina.
There are various types of lithium products, and many different applications for the mineral. After lithium is extracted from a deposit, it is often processed into lithium carbonate, lithium hydroxide or lithium metal. Battery-grade lithium carbonate and lithium hydroxide can be used to make cathode material for lithium-ion batteries.
What country produces the most lithium?
Global lithium production reached 100,000 tonnes of lithium last year, up from 82,500 tonnes in 2020, according to the US Geological Survey. About 74 percent of the lithium produced currently goes toward battery production, but other industries also consume the metal. For example, 14 percent is used in ceramics and glass, while 3 percent goes to lubricating greases.
The latest data from the US Geological Survey shows that the world's top lithium-producing countries are Australia, Chile and China, with production reaching 55,000 tonnes, 26,000 tonnes and 14,000 tonnes, respectively.
How to buy a lithium stock?
Investors are starting to pay attention to the green energy transition and the raw materials that will enable it.
When it comes to choosing a stock to invest in, understanding lithium supply and demand dynamics is key, as there are unique factors to watch for in lithium stocks. The main demand driver for lithium is what happens in the electric vehicle industry, which is expected to keep growing, and also the energy storage space. Analysts remain optimistic about the future of lithium, with many predicting the market will be tight for some time.
Investors interested in lithium stocks could consider companies listed on US, Canadian and Australian stock exchanges. They can also check out our guide on what to look for in lithium stocks today.
This is an updated version of an article first published by the Investing News Network in 2016.

Don't forget to follow us @INN_Resource for real-time news updates!
Securities Disclosure: I, Priscila Barrera, currently hold no direct investment interest in any company mentioned in this article.
How to Invest in Lithium:
Featured Lithium Investing Stocks
Investing News Network websites or approved third-party tools use cookies. Please refer to the  cookie policy for collected data, privacy and GDPR compliance. By continuing to browse the site, you agree to our use of cookies.