Lithium Reserves: Top 4 Countries (Updated 2023)
Apr. 26, 2023 01:40PM PST
Lithium Investing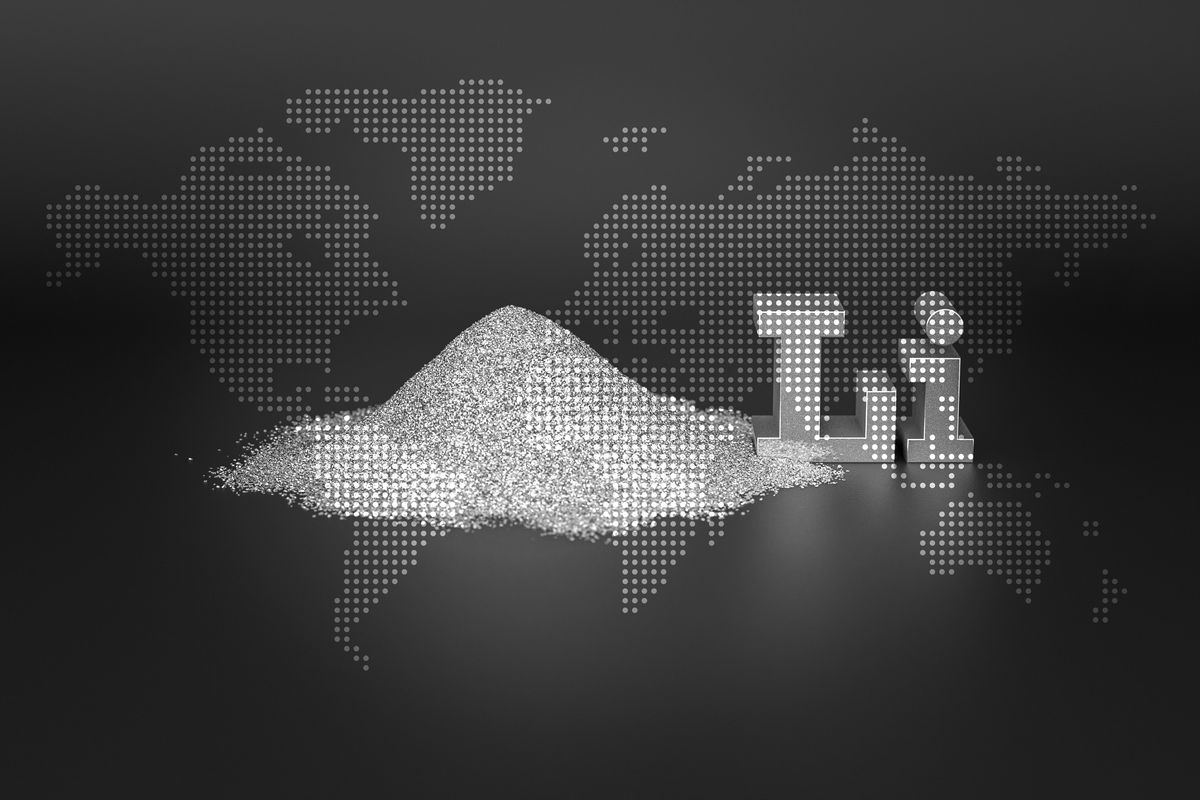 Chile isn't the world's top lithium producer, but it holds the largest lithium reserves by far. Learn which other countries have high reserves.
Those interested in the lithium sector and investing in lithium stocks are often curious about which countries produce the most of the battery metal, but they may not stop to consider the top lithium reserves by country.
Major lithium-producing countries are, of course, home to a large number of lithium companies. Many of the world's top lithium producers also hold significant reserves, and their reserves can give an idea of how much room those countries have to grow. At the same time, nations with high reserves may become more significant lithium players in the future.
Looking forward, lithium demand is expected to continue increasing. That's because, together with metals such as cobalt, lithium is a key raw material in the lithium-ion batteries used to power electric vehicles; it is also essential for the energy storage sector. However, lithium supply to meet that increasing demand is still uncertain.
---
On that note, here's an overview of lithium reserves by country, with a focus on the four countries that hold the most lithium. Data is based on the most recent information from the US Geological Survey.
1. Chile
Lithium reserves: 9,300,000 MT
Chile was the second biggest producer of lithium in 2022 at 39,000 metric tons (MT), but it has the most reserves in the world by a large amount. The country reportedly holds most of the world's "economically extractable" lithium reserves, and its Salar de Atacama hosts approximately 37 percent of the world's lithium reserve base.
SQM (NYSE:SQM) is a key lithium producer in Chile's Salar de Atacama, and Albemarle (NYSE:ALB) is another top miner in Chile. In late April, Chilean President Gabriel Boric announced plans to nationalize the country's lithium industry in a bid to bolster the economy and protect the environment. "This is the best chance we have at transitioning to a sustainable and developed economy," he said. The move means Chile will negotiate for a much larger stake in SQM and Albemarle's lithium assets in the country.
2. Australia
Lithium reserves: 3,800,000 MT
Interestingly, while Australia was the largest lithium-producing country in the world in 2022, it comes in at a distant second in terms of reserves of the important commodity.
The country is home to the Greenbushes lithium mine, which is operated by Talison Lithium, a subsidiary jointly owned by lithium producers Tianqi Lithium (SZSE:002466) and Albemarle, as well as Australian nickel-gold miner IGO (ASX:IGO,OTC Pink:IPGDF). Greenbushes has been producing lithium since 1985, and it has been the subject of multiple expansions in recent years.
3. Argentina
Lithium reserves: 2,700,000 MT
Argentina is the fourth largest lithium producer in the world, and last year it put out 6,200 MT of the metal. It ranks third in terms of global lithium reserves at 2,700,000 MT.
It's worth noting that Chile, Argentina and Bolivia comprise the "Lithium Triangle," which hosts more than half of the world's lithium reserves. In May 2022, the Argentine government committed to investing up to US$4.2 billion in its lithium industry over the next three years with the goal of increasing lithium output.
4. China
Lithium reserves: 2,000,000 MT
China holds lithium reserves of 2,000,000 MT, and last year it produced 19,000 MT of the mineral, a 500 MT increase from the previous year. While it does have significant production and is working to increase it, the Asian nation currently still imports most of the lithium it needs for its battery cells from Australia.
China's lithium usage is high due to its electronics manufacturing and electric vehicle industries. It also produces more than two-thirds of the world's lithium-ion batteries and controls most of the world's lithium-processing facilities.
Other lithium reserves by country
While Chile, Australia, Argentina and China are home to the world's highest lithium reserves, other countries also hold significant amounts of the metal. Here's a quick look at these other nations:
United States — 1,000,000 MT
Canada — 930,000 MT
Zimbabwe — 310,000 MT
Brazil — 250,000 MT
Portugal — 60,000 MT
Total worldwide lithium reserves stand at 26,000,000 MT. If the lithium industry continues to grow, production will need to follow, and some of these countries with high reserves may become more significant players.
FAQs for lithium reserves
Where in the world are the best lithium reserves?
The three countries that make up the Lithium Triangle — Argentina, Bolivia and Chile — together account for more than 63 percent of the world's lithium reserves.
How should India utilize its newly found lithium reserves?
In 2021, India's first lithium deposit was found in the Mandya district of Karnataka. The Indian government hopes to develop its newly found lithium reserves in order to reduce its lithium imports and build out its domestic zero-emissions technology industry. The first step is likely to involve changes to mining laws that will allow private firms to mine lithium in India.
More recently, a much larger amount of lithium has been uncovered in India. In early 2023, the Geological Survey of India reported the discovery of 5.9 million MT of the material in the Salal-Haimana area of the Reasi district in Jammu and Kashmir.
What are the biggest lithium reserves in Europe?
Portugal has the biggest lithium reserves in Europe, coming in at 60,000 MT. The Southern European country produced 600 MT of lithium in 2022, down nearly 30 percent from the previous year.
Don't forget to follow us @INN_Resource for real-time news updates!
Securities Disclosure: I, Melissa Pistilli, hold no direct investment interest in any company mentioned in this article.
Investing News Network websites or approved third-party tools use cookies. Please refer to the cookie policy for collected data, privacy and GDPR compliance. By continuing to browse the site, you agree to our use of cookies.