Technology Investing News
ASX Tech Stocks: 9 Biggest Companies
Nov. 27, 2023 01:25PM PST
What are the top ASX tech stocks? Here's a breakdown of what investors need to know about the biggest tech companies in Australia.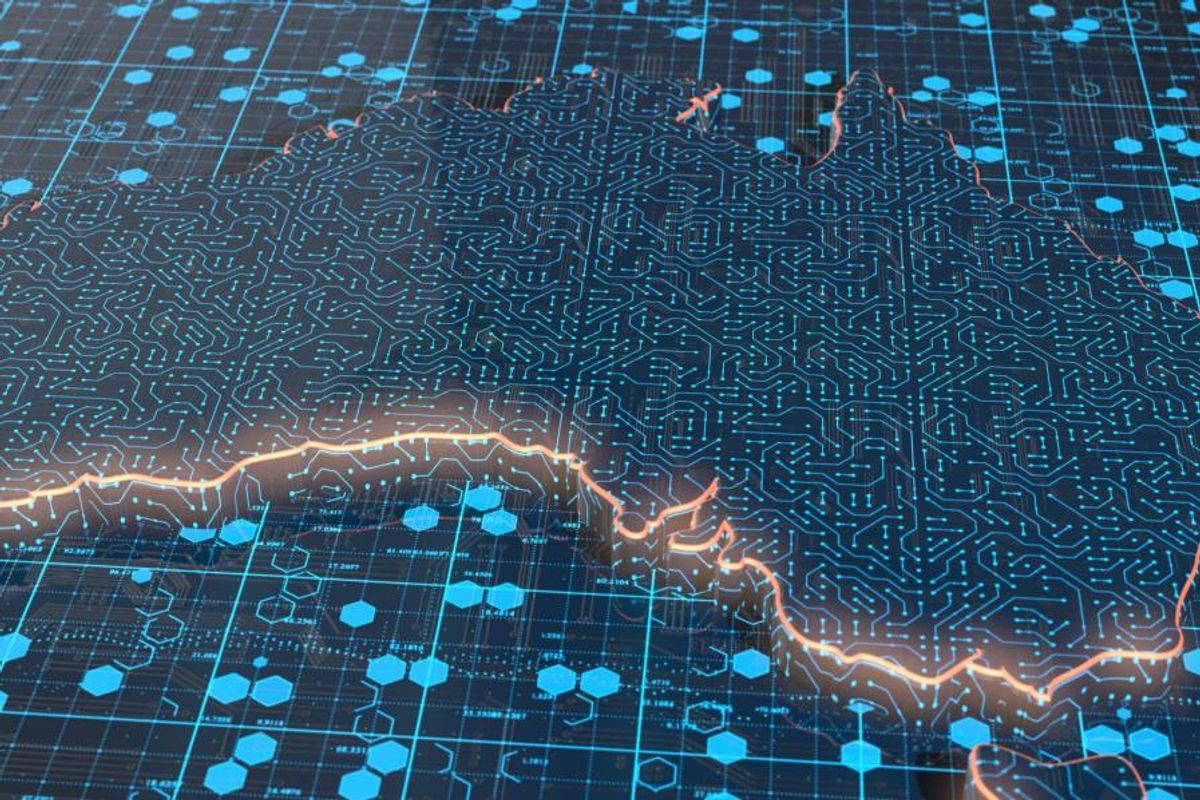 Australia may be nicknamed the "land down under," but it's far from under when it comes to the economy.
Australia has strong economic conditions, which include affordability, a low public debt level and rising income. Impressively, before COVID-19, the nation had not experienced a recession in more than 30 years.
While many countries faced economic challenges as the pandemic caused worldwide shutdowns, the closures only accelerated Australia's move toward digital solutions. With monumental shifts in how business, banking and education are done, there came an increased focus on artificial intelligence (AI), fintech and more.
---
Here, the Investing News Network shares the top ASX tech stocks by market cap, according to TradingView's stock screener. All numbers and figures for these top ASX technology companies were accurate as of October 22, 2023.

1. Block
Market cap: AU$42.41 billion; current share price: AU$69.67

Block (ASX:SQ2) is a global leader in fintech based in California that was founded in 2009. Composed of Square, Cash App, Spiral, TIDAL and TBD, Block has aimed to make the economy more accessible.
Square enables entrepreneurs and businesses to sell with tap-enabled tiles that are powered by mobile technology, instead of requiring a typical clunky point-of-sale system. Cash App allows users to send, receive and invest money effortlessly. Spiral gives out grants for users to "get paid in Bitcoin to work in Bitcoin." TIDAL is a global music, podcast and video-streaming platform built to personalise the listener's experience and give artists due credit for their work. TBD is a new open-source cryptocurrency platform.
In December 2021, Block officially changed its name from Square to incorporate its many facets. The following month, it completed its acquisition of the once-leading ASX tech company Afterpay. Each of Block's subsidiaries provides a means of expanding the economy by giving individuals and companies tools to participate.
In its Q2 2023 results, Block reported US$1.87 billion in gross profit, an increase of 27 percent year over year.

2. Computershare
Market cap: AU$15.25 billion; current share price: AU$25.02
With principal operations in share registry services, Computershare (ASX:CPU) helps security holders redeem electronic shares. Computershare had its beginnings in 1978 as one of the first tech startups in Melbourne. It has since grown to employ 14,000 staff, with over 25,000 clients in 22 countries.
On the enterprise level, the company assists businesses with things such as share registry services, employee equity plans and corporate trust services. Among all of its business divisions, the maintenance of shares remains Computershare's primary generator of revenue. It also acquired Wells Fargo Corporate Trust Services in November 2021, and more recently in September 2023, it announced that it has agreed to acquire the European public equity share plan business of Solium Capital UK (which trades as Shareworks by Morgan Stanley), further expanding its global presence.
In its 2023 annual report for its year ended June 30, Computershare reported US$3.3 billion in management revenue, an increase of 27.2 percent year over year.

3. REA Group
Market cap: AU$20.51 billion; current share price: AU$155.27
REA Group (ASX:REA) is focused on global online real estate advertising. The company has its headquarters in Richmond, Australia, and conducts business in North America and Asia as well with 15 brands in its network.
In its financial year 2023, the company enjoyed a strong financial performance, with revenue of US$1.18 billion.
4. WiseTech Global
Market cap: AU$19.88 billion; current share price: AU$60
Logistics software company WiseTech Global (ASX:WTC) serves multinational companies and small businesses, with over 17,000 clients in 174 countries. CargoWise, its hallmark product, improves automation and visibility in supply chains. It is designed to help businesses scale and to assist them in processes related to customs, tariffs, warehousing and freight container management.
WiseTech has completed several acquisitions in recent years as it continues to expand. In 2023, it acquired Blume Global, a provider of a leading supply chain software, as well as Envase Technologies, a provider of transport management system software for intermodal trucking, drayage and landside logistics in North America. These moves were in line with a number of previous deals in Argentina, Spain, Norway and Turkey.
In October, WiseTech acquired MatchBox Exchange, a platform for reusing shipping containers in land logistics. This move addresses the global demand for eco-friendly supply chain practices, and enhances WiseTech Global's role in the logistics industry.
In the 2023 fiscal year, Wisetech reported total revenue of AU$816.8 million, an increase of 29 percent from the year prior.
5. Xero
Market cap: AU$16.59 billion; current share price: AU$109.55
Software developer Xero (ASX:XRO) creates cloud-based accounting tools for businesses. The firm's suite of tools has over 3.7 million subscribers and boasts over 1,000 integration capabilities. Among its accounting features are offerings designed for project management, invoicing and payroll. For example, by integrating both PayPal (NASDAQ:PYPL) and Stripe into its platform, Xero has added payment features to its online invoices, allowing users to accept payments or pay directly when they get an invoice.
Serving enterprise, small business and banking customers alike, Xero's clients include the four largest banks in Australia: National Australia Bank (ASX:NAB,OTC Pink:NAUBF), the Commonwealth Bank of Australia (ASX:CBA,OTC Pink:CBAUF), Westpac Banking (ASX:WBC,NYSE:WBK) and Australia and New Zealand Banking Group (ASX:ANZ). Xero has partnered with several international banks in countries from the UK to South Africa.
In 2023, Xero reported 1.39 billion New Zealand Dollars, an increase of 28 percent year-over-year.

6. Carsales.com
Market cap: AU$7.63 billion; current share price: AU$20.90
Carsales.com (ASX:CAR) is a large online business based in Australia that specialises in classified listings for automotive, motorcycle and marine vehicles. The company is the largest of its kind in the country, with over 1,800 employees around the world and operations everywhere from Brazil to South Korea.
In March of 2023, Carsales.com announced it would be acquiring an additional 40 percent of Brazil-based digital car marketplace Webmotors, bringing its total ownership of the company to 70 percent.
In its 2023 annual report, the company reported revenue of AU$509 million, an increase of 53 percent from the year prior.
7. SEEK
Market cap: AU$7.63 billion; current share price: AU$20.93
SEEK (ASX:SEK) is a human resource consulting company based in Melbourne, with operations in several other countries including China, New Zealand, Mexico, Brazil and more. SEEK develops technology products for online employment.
In its most recent annual report, the company
announced
revenue of AU$1.22 billion, up 10 percent versus the previous period.
8. NEXTDC
Market cap: AU$6.27 billion; current share price: AU$11.86
NEXTDC (ASX:NXT) is a data centre company. Utilising energy-efficient methods, NEXTDC's data centres connect its over 1,800 customers to various cloud infrastructure systems. With several of the largest companies in Australia using its data and colocation services, NEXTDC operates 12 facilities that power high-performance computing demands in addition to hosting services.
The top ASX tech stock connects its clients to some of the world's largest cloud providers, including names such as Amazon's (NASDAQ:AMZN) Web Services, Microsoft (NASDAQ:MSFT) Azure, Alphabet's (NASDAQ:GOOG) Google Cloud, Oracle (NYSE:ORCL), IBM (NYSE:IBM) Cloud and Alibaba (NYSE:BABA).
In its financial year 2023, the company reported total revenue of AU$362.4 million, an increase of 25 percent from the year prior.

9. Altium
Market cap: AU$5.42 billion; current share price: AU$40.20
Having created an interface specifically for 3D printing, Altium (ASX:ALU) works principally in 3D-printed circuit board (PCB) computer-aided design. Included in its products is Altium Designer, which is targeted towards designers and engineers who want to transfer their designs to reality. It takes into account the limitations of materials, physics and the tools that manufacturers are using. Altium is the leading software interface of its kind in the world, and the tech company claims that the user base for Altium Designer grows by 6,000 new clients annually.
Beyond this technology, Altium offers PCB design tools such as CircuitStudio, which enables individuals to design circuit board layouts. The industries that Altium serves include everything from automotive to entertainment.
In its fiscal 2023, the company reported US$263.3 million in revenue, representing growth of 19.2 percent.

FAQs for ASX tech stocks
Why are tech stocks down?
Tech stocks usually don't fare well when interest rates are on the rise, as they are currently.
Global recession fears are also weighing on growth-oriented tech stocks, making them riskier bets for investors, especially when higher bond yields are looking more attractive. While some tech companies have had a solid year, uncertainties loom due to recent economic challenges and geopolitical tensions.
What's the future for ASX tech stocks?
Australia is a technologically advanced country with a rapidly growing tech industry. Its technology sector ranks 19th in competitiveness out of 64 nations. According to the Australian government, the technology sector contributed about AU$167 billion, or 8.5 percent, of the country's total GDP in 2020/2021.
This is an updated version of an article first published by the Investing News Network in 2019.
Don't forget to follow us @INN_Australia for real-time news updates!
Securities Disclosure: I, Matthew Flood, hold no direct investment interest in any company mentioned in this article.
Investing News Network websites or approved third-party tools use cookies. Please refer to the cookie policy for collected data, privacy and GDPR compliance. By continuing to browse the site, you agree to our use of cookies.