Overview
The idea that copper is "the new oil" may seem strange at first, but there's good reason for these claims. With the copper industry facing a potential 4.7 million metric ton deficit by 2030—experts like Trafigura Group are now saying new mines will need to be built to supply the estimated 10 million tonnes required to meet global demands for this metal.
There's no denying how much global demand there is for copper. In the last year alone, prices have surged from US$2.50 per pound to US$4.58. This has led investors to shift their attention to Chile, the world's top copper producer, as they look to invest in companies capable of supplying this increasing demand.
Nobel Resources (TSXV:NBLC) (OTCQB:NBTRF) is a mining company that's looking to take advantage of mineralized IOCG deposits in Chile through its flagship Algarrobo project. The company is operating in northern Chile, a strategic and relatively unexplored project that boasts past production that has persisted for decades and continues today. Presently artisanal miners are are direct-shipping ore grading at least 12 percent copper to the plant in Copiapo for processing.
An Iron oxide copper gold ore deposit (IOCG) deposits tend to be large in size, metallurgically simple, relatively high-grade, and suitable for highly profitable mines. The famous Candelaria Mine in the region which is owned by the lundin Group is a member of this deposit classification.
Nobel Resources CEO, David Gower, notes that the area has "never really been explored from a modern perspective" and hopes that "we'll be the first group to go in and apply modern techniques to prove up what's a very large system of mineralization."
Gower also explained to INN how the "Chilean coastal copper belt… is one of the most prolific copper belts in the world." It boasts "exceptional grades," with initial underground sampling with values as high as an approximately 15-30 percent copper range. Copper and, to a lesser extent, gold make Chile the ideal location for a new mining investment project.
The Company is planning a drill campaign, commencing September 10, to test 5 large targets comprising magnetic and coincident IP anomalies and with associated copper mineralization identified near surface in most cases (Figure 2 below shows the targets and approximate locations of the planned drilling). The campaign will comprise 40-50 diamond drill holes ranging in depth from 100 meters to approximately 500 meters for a total of 10,000 – 12,500 meters of drilling. Given the large scale of particularly the Central Target, several long holes per section will be required to evaluate the anomalies. The configuration used for the IP survey penetrates to at least 400 meters and the anomalies persist to that depth. Typically, IOCG deposits have a large vertical extent that can exceed 1 km.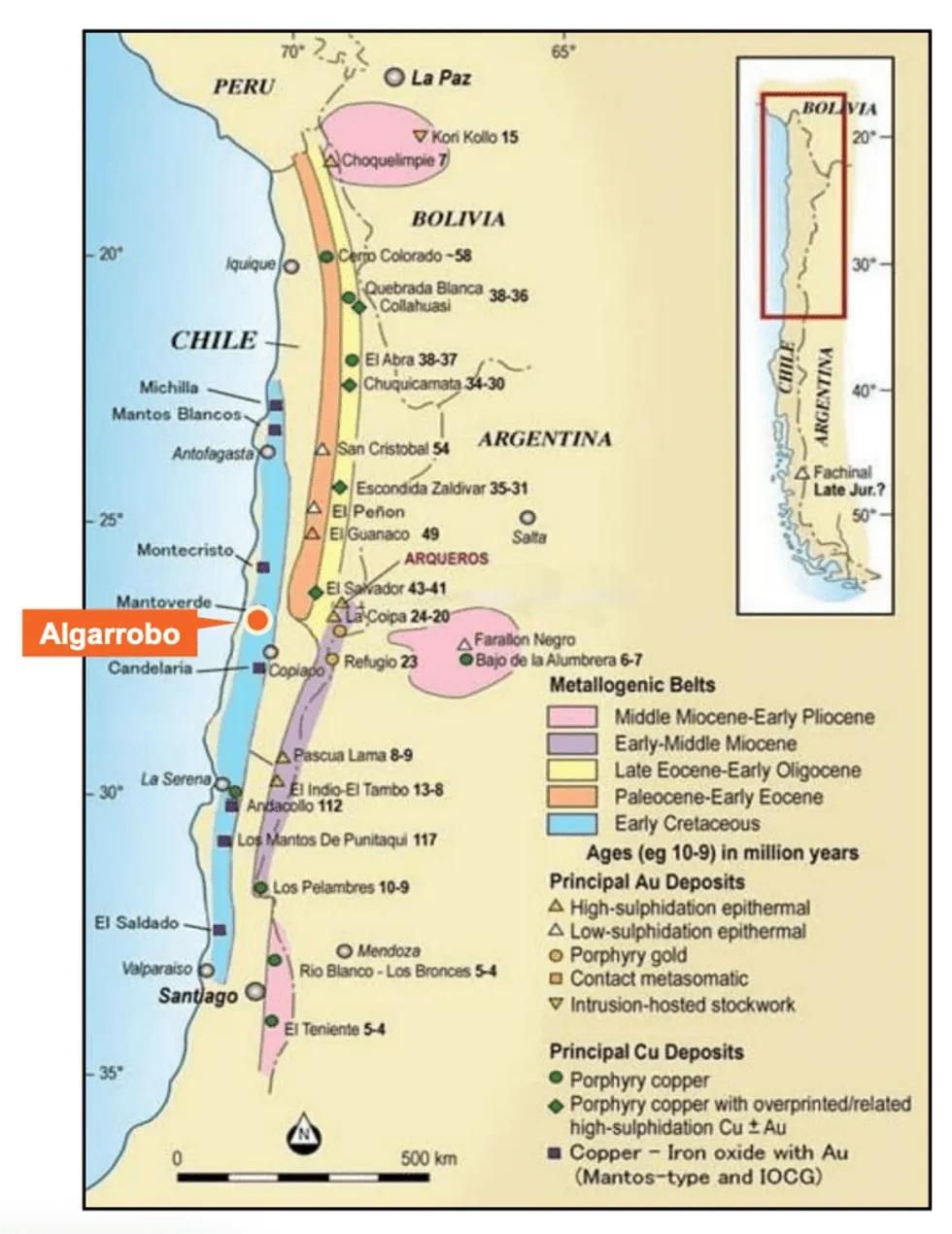 Chile is a world-class, top mining country that contains valuable IOCG deposits. The country's mining potential is even more lucrative when you consider that a large portion of the high-grade mineralization occurs close to the surface. The Algarrobo project is located within 25km of a port and a smelter, plant and mill are located 45km south by road in the nearby city of Copiapó.
Gower describes the opportunity as "a very unique story" and believes Nobel Resources's main project has "a bright future at least for the next few years." Drilling operations have already begun, and the physical program for the project is halfway to completion. The business has achieved a National Instrument (NI) 43-101 from Canada with this progress.
Having started with a C$5 million budget, the company successfully raised over C$9 million, allowing it to accelerate the project and deliver further results over the next 12 months, according to the CEO. As of April 2021, the company maintains a strong cash position. Nobel Resources boasts a fully-funded and permitted exploration program.
Fully diluted, the company has 71,440,690 shares outstanding, which includes 3,755,000 and 1,907,400 shares worth of options and warrants respectively. Nobel Resources can be an excellent opportunity for investors, as it allows them access to an advanced, high-grade IOCG project in an active region with great discovery potential.
Company Highlights
Nobel Resources has a fully funded and permitted exploration program with a tight capital structure and shareholder alignment.
The company boasts a proven leadership team, with CEO David Gower bringing over 20 years of industry experience through his time at Falconbridge (now Glencore), and serves as a current Director of Alamos Gold (TSX:AGI).
Initial samples taken at the Algarrobo project site revealed mineralized veins that may be capable of producing up to 14MM tonnes of copper and gold.
The company is operating in a mining-friendly jurisdiction with access to critical infrastructure and additional copper mines in the area.
Nobel Resources has the right to acquire 100 percent of the Algarrobo IOCG property.
Nobel Resources also received approval from the TSX Venture Exchange to acquire 100 percent of the La Salvadora project.
Key Project
Algarrobo IOCG Project in Chile
Algarrobo is an extensively mineralized iron oxide copper gold (IOCG) ore region with significant large-scale potential.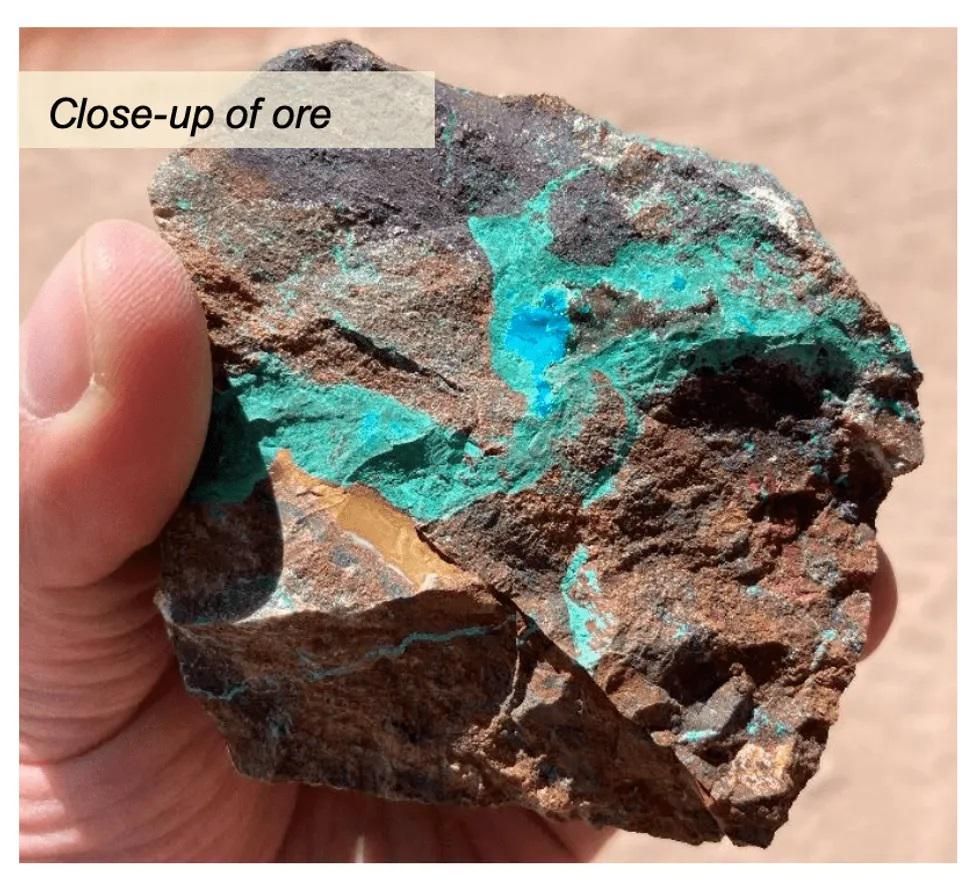 The project is strategically located in Chile because the country is a top mining jurisdiction. Chile's mining capabilities benefit from mineralization that is high-grade and close to the surface. Permits are already in place for the operation as well.
Algarrobo is also an ideal mining environment thanks to a low elevation of less than 1,000m above sea level. It's covered and surrounded mainly by a shallow sand cover in the Atacama desert. The ores are of exceptional grade, with mineralized structures in the northeast trend extending at least 6 km. A new mineralized trend called the Gloria Trend has been discovered in thesouth part of the property. Where the two mineralized trends intersect is precisely where the large Central target has been identified in an area that is dune covered and completely unexplored.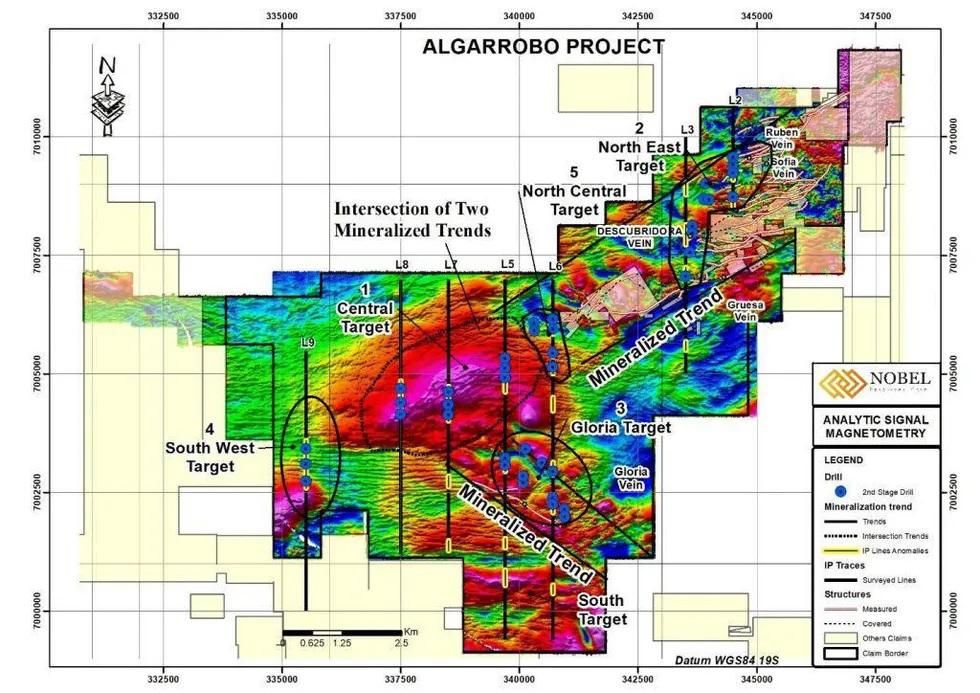 Geophysical anomalies and planned drilling at Algarobbo. Partiularly note the Central Target which is 4 km by 2.5 km in an area where the two mineralized structural trends intersect.
The region offers developed infrastructure that's capable of supporting the project. The operation in Algarrobo is within 25 km of port Caldera on the Pacific Ocean, and the world-class IOCG deposits are part of the Major Candelaria coastal belt. A smelter, plant and mill all owned by ENAMI (Chile's National Mining Company) are available for use within 45 km in Copiapó. Paved roads are accessible throughout for easy access.
The deposit type is comparable to that of the major Candelaria deposit 60 km down south or Michilla in the north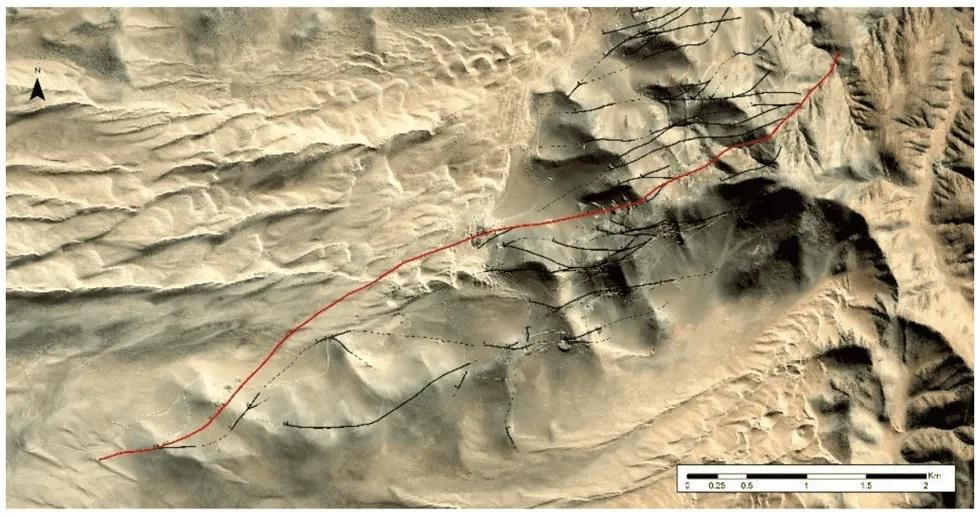 Algarrobo contains significant high-grade copper mineralization near the surface. An oxide layer extends over 100 meters in depth, and sulphide mineralization is making its way down 500 meters in adjacent mines. The materialized stockpile has a cut-off grade below 12 percent copper.
Related projects both in the surrounding area and in the past point to the region's high potential for profitable mining operations. Algarrobo is surrounded by mid and large-sized operations; 6 active copper mines can be found within 100 km. For instance, Lundin Mining's Candelaria mine is indicative of IOCG deposits in the district: a 2019A production boasting 320 Mlbs Cu and 88 Koz Au.
The Property has been undercapitalized and possesses a significant upside potential. Nobel is conducting the first systematic evaluation on the 6,161 ha land package and its ample mineralization potential. Deposit mining has only been completed up to 40m, compared to over 500m in adjacent properties. The veins range in thickness between 1m and 8m. The big prize however would be a large tonnage system of the scale Chile is renowned for and targets have been identified with that scale associated with the extensive copper mineralization on the Property.
Management Team
David Gower, P.Geo. – CEO
Mr. Gower has held Executive and Director positions with several junior and midsize mining companies for the past 12 years. He has worked with Emerita Resources Corp. and has served as President of Brazil Potash Corp. David spent over 20 years with Glencore (formerly Falconbridge) as Director of Global Nickel and PGM exploration and as a member of the Senior Operating Team for mining projects and operations. He led exploration teams that made brownfield discoveries at Raglan, Sudbury, Matagami and Falcondo and greenfield discoveries at Araguaia in Brazil, Kabanga in Tanzania and Amazonas in Brazil. Mr. Gower is a Director of Alamos Gold.
Lawrence Guy – Director
Mr. Guy is Chief Executive Officer of North 52nd Asset Management Inc. and Chair of Emerita Resources Corp. Previously, Larry was a Portfolio Manager with Aston Hill Financial Inc. Prior to Aston Hill, Mr. Guy was Chief Financial Officer and Director of Navina Asset Management Inc., a company he co-founded that was subsequently acquired by Aston Hill Financial Inc. Mr. Guy has also held senior offices at Fairway Capital Management Corp. and First Trust Portfolios Canada Inc. Mr. Guy holds a Bachelor of Arts (Economics) degree from the University of Western Ontario and is a Chartered Financial Analyst.
Jeff Glass – Director
Jeff Glass is a partner at Blakes, Cassels & Graydon LLP where he advises leading investment dealers and senior issuers on public financings and securities regulatory matters. He also founded the Firm's Investment Products & Asset Management Practice. Jeff has been involved in the reformulation of the regulations and policies of the Ontario Securities Commission and has assisted the Toronto Stock Exchange in a review of its policies and procedures for the regulation of listed entities.
Michael D. Shuh – Director
Michael leads Canaccord Genuity's Financial Institutions Group in Canada. Before he joined Canaccord Genuity in 2017, he was Head of Financial Institutions Investment Banking at CIBC and also worked at National Bank Financial. As well as covering traditional financial institutions, Michael has deep expertise in structured products and special purpose acquisition corps ( SPACs). He also provides advice on raising capital and M&A to alternative financiers and FinTech companies. Michael has a Bachelor of Business Administration Honors from the Lazaridis School of Business & Economics at Wilfrid Laurier University and a Master of Business Administration from the Richard Ivey School of Business at the University of Western Ontario.
Vernon Arseneau, P.Geo. – COO and Director
Mr. Arseneau has over forty years of experience in exploration, project management and development, of which the last twenty-five have been in South America, principally in Peru, Chile and Argentina. Vern spent 20 years working as exploration manager and senior geologist for Noranda Inc. in Canada and South America. He was general manager of Noranda's Peru office and project manager of the El Pachon porphyry Cu-Mo project in Argentina. He has consulted on numerous base and precious metals projects, including work as Vice President of Exploration for Zincore Metals Inc. Arseneau was responsible for the exploration and feasibility studies of two zinc deposits and the discovery of the Dolores Cu-Mo porphyry in Peru. More recently, he was COO of Royal Road Minerals Ltd. exploring for gold in Colombia and Nicaragua. Vern holds a Bachelor of Science in geology.
Greg Duras – CFO
Mr. Duras is a senior executive with over 20 years of experience in the resource sector in corporate development, financial management and cost control positions. He's held the position of CFO at several publicly traded companies, including Savary Gold Corp., Nordic Gold Corp and Avion Gold Corp. He is currently CFO of Red Pine Exploration. Greg is a Certified General Accountant and a Certified Professional Accountant and holds a Bachelor of Administration from Lakehead University.
Damian Lopez – Corporate Secretary
Mr. Lopez is a corporate securities lawyer who works as a legal consultant to various TSX and TSX Venture Exchange listed companies. He previously worked as a securities and merger & acquisitions lawyer at a large Toronto corporate legal firm, where he worked on a variety of corporate and commercial transactions. Mr. Lopez obtained a Juris Doctor from Osgoode Hall and has received a Bachelor of Commerce with a major in Economics from Rotman Commerce at the University of Toronto.
Paul Pint – Director
Paul Pint is a Chartered Professional Accountant with over 30 years of capital markets experience. Mr. Pint started his professional career in 1991 with Ernst & Young in the Financial Services Group. Beginning in 1995, he moved into Institutional Equities with CIBC World Markets. Over the next 20+ years he worked in various senior roles in the investment banking and equity sales industry, holding several senior roles with large Canadian banks as well as boutique investment banks and dealers.
Request an Investor Kit
EXCITING upcoming projects!
IN-DEPTH reliable insights!
SUCCESSFUL growth strategies!
VALUE-BASED content!
Nobel Resources