EY: 'Copper Bright in Value' for M&A in 2014
EY recently put out a report on mergers, acquisitions and capital raising in the mining sector. Despite subdued enthusiasm for copper, the red metal still accounted for a significant percentage of mining deals closed in 2014.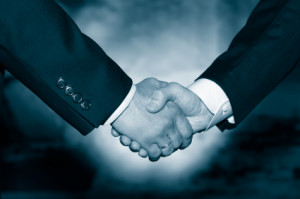 EY recently put out its latest report on "Mergers, acquisitions and capital raising in mining and metals," and despite subdued enthusiasm for copper, the red metal still accounted for a significant percentage of mining deals closed in 2014.
According to EY, copper was "the most targeted commodity by value," locking in $10.6 billion worth of deals for the year. That's 24 percent of the overall deal value for 2014, and a 20-percent increase in value from 2014. However, the firm does note that the lion's share of that $10.6 billion can be attributed to MMG's (HKEX:1208) acquisition of the Las Bambas copper mine from Glencore (LSE:GLEN) last spring.
In the broader mining space, M&A activity fell 49 percent year-over-year, with $44.6 billion worth of deals completed through 544 deals.
Overall, EY suggests that buyers were a bit hesitant with regards to copper in 2014. Although the Las Bambas acquisition was big news, EY doesn't believe it started a broader trend for the year. "[I]t did not act as a catalyst for a rush of subsequent deals," the report reads.
Driving that uncertainty, was, of course, the weak copper price — in December, prices hit their lowest level in four years, finishing 2014 at around $2.85 per pound. The metal has fallen even further in 2015, to about $2.64, and has failed to come close to cracking $3 per pound. According to EY, other factors putting a damper on excitement for copper include the Qingdao port scandal in China, and a weaker growth outlook for that country.
That said, EY notes that those with a long-term focus took advantage of the situation to make some strategic acquisitions: First Quantum Minerals (TSX:FM) acquired Lumina Copper (TSXV:LCC) and the Taca Taca deposit in Argentina, while Lundin Mining (TSX:LUN) secured Freeport McMoRan's (NYSE:FCX) Candelaria copper mine in Chile. Not mentioned in the report is Taseko Mines' (TSX:TKO,NYSEMKT:TGB) acquisition of Curis Resources (TSX:CUV) in an all-share deal aimed at securing the Florence in-situ copper project in Arizona.
Furthermore, the firm suggests that while there's certainly pressure on copper at the moment, the medium- to long-term future isn't so dreary, and those with a longer-term view could see opportunity in 2015.
"[L]onger-term demand fundamentals remain intact and supply-side challenges in copper should not be dismissed," EY's note reads. "While investors will understandably approach 2015 with caution, the year ahead will not be without its opportunities as major producers continue to streamline portfolios, with Anglo American, for example, expected to hive off copper assets in Chile."
EY also predicts that smaller copper companies will look to consolidation as a way to fight against escalating costs and capital constraints. More specifically, it points out that there's a scarcity of supply that's set to come onstream after 2017; it could stoke interest in "juniors that have near-term production potential."
To be sure, there have already been threats to the surplus predicted this year with issues at BHP Billiton's (NYSE:BHP,ASX:BHP,LSE:BLT) Olympic Dam. Furthermore, Codelco and Freeport-McMoRan have cut investment in new supply, and Barrick Gold's (TSX:ABX,NYSE:ABX) Lumwana mine in Zambia could be set to close.
To be sure, EY isn't out of line in pointing out that an "unexpected supply shock" could catalyze a spike in M&A activity, and investors will certainly be watching the space for further supply issues.
Company news
Speaking of juniors, here are a few that put out news this week.
Firstly, VMS Ventures (TSXV:VMS) provided an update on operations at the Reed mine in Manitoba, which is majority owned by Hudbay Minerals (TSX:HBM), the mine's operator. The mine achieved full production in the second quarter of 2014, and produced 41,593 tonnes of ore for January 2015.
On Tuesday, Arena Minerals (TSXV:AN) signed an option agreement with B2Gold (TSX:BTO) for the Pampa Paciencia and Cerro Barco properties, which comprise part of Arena's Atacama project in Chile. "Not only does this agreement bring a very strong technical team with extensive experience in Chile, it will also meet all of Arena's work commitments for the entire Atacama copper project through to option completion," said Arena's president and CEO, Will Randall, in a statement. "The total land position to be joint ventured represents approximately 20% of the Atacama land position, giving Arena the flexibility to pursue further transactions on the remaining 80% of the Atacama copper project."
Finally, on Monday, Nautilus Minerals (TSX:NUS,OTCQX:NUSMF) reported that commissioning of its third and final seafloor production tool, a 250-tonne auxiliary cutter, has commenced, while Revelo Resources (TSXV:RVL) reported that a subsidiary of Newmont Mining (NYSE:NEM) spent roughly US$2.7 million at Revelo's Montezuma project in Chile during 2014 to earn a 51-percent interest in the project. The company also noted that Newmont has formally elected to continue to Phase 2 of its option agreement, meaning it will spend another US$5.5 million over the next 2.5 years for another 14-percent interest.
Securities Disclosure: I, Teresa Matich, hold no direct investment interest in any company mentioned in this article.