Cleantech Investing
Cleantech Market Forecast: Top Trends That Will Affect Cleantech in 2023
Jan. 25, 2023 01:30PM PST
What's ahead for the cleantech space in 2023? Read on to learn what analysts had to say about the cleantech forecast.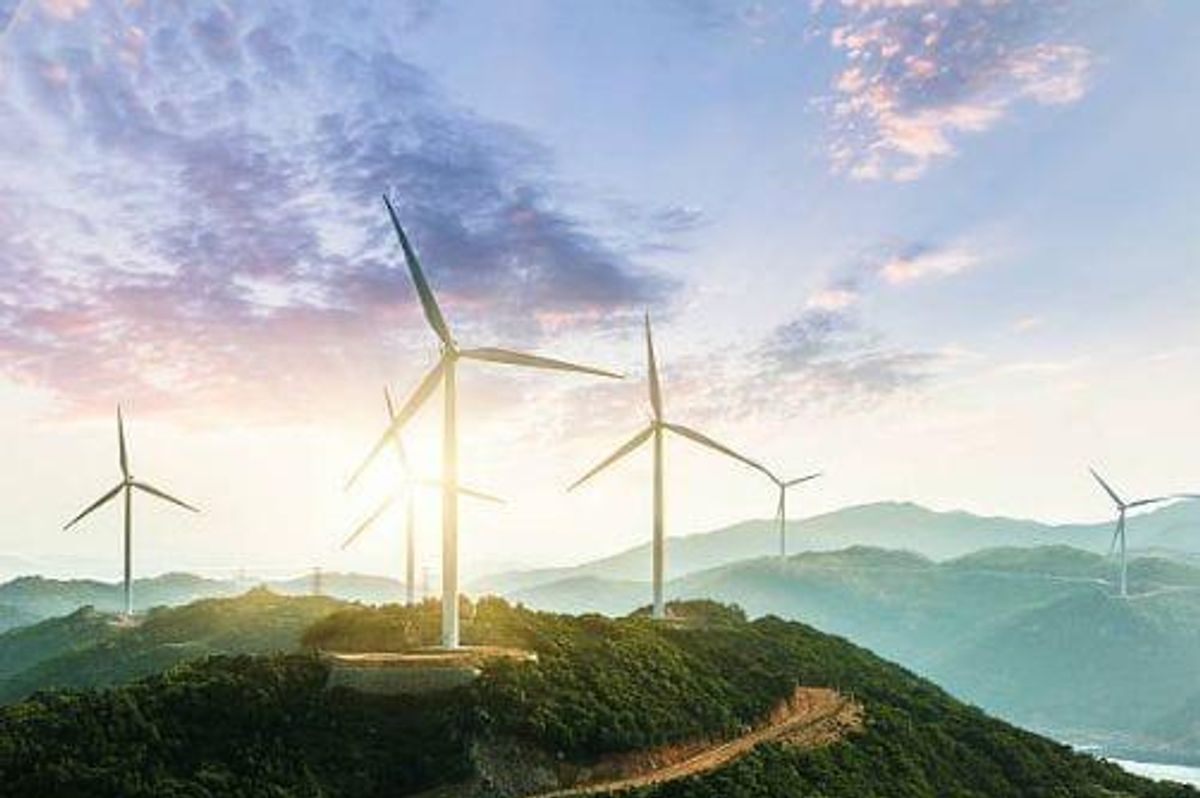 Pull quotes were provided by Investing News Network clients Alkaline Fuel Cell Power, Nano One Materials and Greenlane Renewables. This article is not paid-for content.
For the past few years, cleantech has been a stellar space for investors as the world turns to green energy.
The cleantech sector spans several industry verticals, including renewable energy generation, energy storage, energy efficiency, transportation, air and environment, clean industry, water and agriculture.
As the new year begins, the Investing News Network (INN) is looking at major trends and what to expect in cleantech in 2023.
---
Lux Research was expecting 2022 to be the year of "return to normal," but supply chain disruptions and geopolitical conflicts definitely had a major impact on what the firm was forecasting coming into the year.
"While these two factors put a short-term damper on cleantech — such as parts of Europe resorting back to coal to mitigate the price and supply constraints of natural gas — many aspects of the cleantech ecosystem continued to accelerate despite fears of an economic recession," Yuan-Sheng Yu, managing director of consulting at Lux Research, told INN. "We continued to see record high installations of renewable energy deployments, and decarbonization remains a priority alongside energy security."
Unlike five to 10 years ago, the cleantech sector is no longer an "emerging" industry.
"While there are still numerous early stage technologies under development, the direction towards decarbonization is clear and the constructs of the sector are quickly formalizing," Yu said. "Especially given all that has occurred in the last two years — pandemic, geopolitical conflicts, supply chain issues, skyrocketing energy prices — it seems like we're running out of 'black swan' events. And despite all this, the cleantech sector has prevailed and continues to progress."
For the expert, in 2023 there will be an acceleration in decarbonization efforts led by the Inflation Reduction Act, a US bill signed into law last year that includes climate-related incentives.
"While the Inflation Reduction Act was a US-specific piece of policy, it was a great example of a country's response to accelerate the transition toward more renewable energies and lower carbon emissions, and it has global implications," he said. "Other countries are responding as well and following suit to avoid losing an 'advantage' to the US market due to the potentially favorable incentives the Inflation Reduction Act provides."
Will renewable energy demand keep increasing?
As 2023 kicks off, most analysts agree renewable energy is a cleantech segment that investors should keep an eye on.
While energy security concerns increased last year due to geopolitical conflicts, pushing some countries back to coal, Lux Research believes this is a short-term solution and 2023 should be another year of record renewable energy installations.
"With crippling high energy prices, the Russia-Ukraine conflict simply exacerbated a pre-existing problem — investments in renewable energy are too small," Yu said. "They need to be at least three-fold higher just to replace the existing fossil energy infrastructure." He added that these factors have also brought technologies like nuclear back into play.
"We're also seeing accelerated progress on next-generation nuclear technologies such as fusion, though that remains decades away before commercialization," said Yu.
Similarly, analysts at ING believe solar and wind will benefit from high energy prices, especially in Europe.
"Increased demand by governments, businesses and households in their efforts to become less dependent on high gas and power prices from a fossil-driven energy system all help too," experts at the firm wrote in a note. "The US is less affected by the energy crisis, but a more volatile energy market will indeed trigger more renewable buildout."
However, ING believes that increasing macroeconomic uncertainty will dampen growth in solar and wind capacity.
"We see about the same capacity additions as in 2022, both for Europe and the US," the analysts said.
Energy storage facing growing pains
Last year was interesting for the energy storage space, as policies from governments paired with supply chain constraints and the outbreak of the Russia-Ukraine war challenged the resilience of the sector.
"These are clearly interesting times for this still-nascent market. And as technology continues to develop and markets continue to grow, the next 12 months hold real potential for more significant change," said Aaron Marks of Wood Mackenzie.
"Continuing supply chain pressures have created opportunities in the market for both new approaches to battery module manufacturing as well as entirely new technologies," added the senior research analyst. "Storage-specific manufacturing will contribute to projected price relief for storage developers, but it's unclear when this shift in manufacturing will impact prices."
Wood Mackenzie is calling for an annual average growth rate of about 30 percent when it comes to global storage deployments from now through to 2031.
Meanwhile, BloombergNEF expects that by the end of 2030, worldwide energy storage installations will reach a total of 411 gigawatts (1,194 gigawatt hours), 15 times higher than the amount online at the end of 2021.
"The energy storage industry is facing growing pains. Yet, despite higher battery system prices, demand is clear. There will be over 1 terawatt-hour of energy capacity by 2030," Helen Kou, an energy storage associate at BloombergNEF, said in 2022's final quarter. She added, "The largest power markets in the world, like China, the US, India and the EU, have all passed legislation that incentivizes energy storage deployments."
Hydrogen developments not moving fast enough
Another cleantech subsection that is gaining momentum as the world moves to reach its net-zero goals is hydrogen. Hydrogen can be made by using an electrolyzer to split hydrogen atoms from oxygen. If the electricity used to run the electrolyzer comes from renewable sources, then it is referred to as green hydrogen.
According to a report by the Hydrogen Council, proposals for 680 large-scale projects, meaning projects larger than 1 megawatt of electrolysis or equivalent, have been put forward, but only about 10 percent have reached final investment decisions.
"With the growing concerns around energy security, it is clear our economies need hydrogen. But on-the-ground deployment is not moving fast enough and needs to accelerate to realize the benefits of hydrogen," Yoshinori Kanehana, chairman of Kawasaki Heavy Industries and co-chair of the Hydrogen Council, said in a press release.
According to the group, Europe has made the most proposed investments at about 30 percent of the total, while China is in the lead for electrolyzer deployment at 200 megawatts. For their part, Japan and South Korea are on top when it comes to fuel cells, accounting for over half of the world's 11 gigawatts of manufacturing capacity.
Analysts at ING pointed out that hydrogen is still in its early stages — most assets are in development right now versus construction. "Actual investment volumes are expected to be higher for hydrogen infrastructure, which is a prerequisite for a hydrogen economy," they noted.
For Lux's Yu, the largest hurdle for the hydrogen economy is finding suitable end users for green hydrogen.
"Many of the major projects being developed or proposed will target the direct use of green hydrogen in existing applications — i.e. refinery, fertilizer production, etc. But in order for hydrogen to grow beyond existing use cases, further technology developments will be required as well," he said.
Carbon capture and storage technologies are a must watch
In recent years, carbon capture and storage has emerged as a way to potentially reduce carbon emissions. The process works by capturing and storing carbon dioxide (CO2) before it is released into the atmosphere.
Yu explained that this technology is well established, and with incentives like carbon credits, capacity will increase to not only reduce emissions, but also potentially generate an additional revenue stream. "Conventional carbon capture (pre-combustion) will likely to be used more as industries with high concentrations of fairly pure CO2 streams will take advantage of regulatory policies. Post-combustion capture still faces an uphill battle as costs remain high," he said.
The International Energy Agency has identified around 35 commercial facilities that are "are applying (carbon capture utilization and storage) to industrial processes, fuel transformation and power generation." From January to mid-September 2022, about 61 new projects were announced worldwide.
"Yet of the projects under development, only three — two in China and one in Australia — are expected to commence operation in 2023, bringing the total operational capacity up by 2.3 (million tons per year) to 44.9," ING analysts said. "The fast growth period will arrive in 2025 when the completion of more projects is forecast to triple the current capacity."
BloombergNEF projects that carbon capture and storage capacity will hit 279 million tons of CO2 captured annually by 2030, jumping sixfold from the levels seen today.
"This 279 million tons of capacity in 2030 is just the tip of the iceberg," said Julia Attwood, head of sustainable materials at BloombergNEF. "We expect to see another jump in announcements in 2022, especially in the US as developers there rush to make sure they meet the 2032 deadline for credits."
Cleantech investment to bounce back in 2023
Looking at the overall investment landscape for cleantech, BDO says private equity and venture capital "will return to the cleantech space in full force" in 2023.
"Whether called cleantech or climate-tech, the regulatory, economic and scientific impetus for these technologies will see $600 billion dollars in global private investment by 2023," the firm states.
Additionally, government policies will have a direct and very strong impact on the cleantech market in 2023.
"The Inflation Reduction Act, for example, included numerous technologies in the bill, which should lead to faster adoption of electric vehicles (and) greater deployments of carbon capture and hydrogen-related technologies," Yu said. "This will catalyze growth in clean energy projects in the US and subsequently incentivize other nations to do the same."
For Yu, the key technologies to keep an eye out for in 2023 will be energy storage and carbon capture. "They both grabbed significant attention in 2022 and will continue to do so this year," he said.
Don't forget to follow us @INN_Technology or real time updates!
Securities Disclosure: I, Priscila Barrera, hold no direct investment interest in any company mentioned in this article.
Editorial Disclosure: The Investing News Network does not guarantee the accuracy or thoroughness of the information reported in the interviews it conducts. The opinions expressed in these interviews do not reflect the opinions of the Investing News Network and do not constitute investment advice. All readers are encouraged to perform their own due diligence.
https://www.linkedin.com/in/priscilabarrera/
pbarrera@investingnews.com
Priscila is originally from Buenos Aires, Argentina, where she earned a BA in Communications at Universidad de San Andres. She moved to Vancouver for the first time in 2010 and fell in love with the city. A few years after she went to London, UK, to study a MA in Journalism at Kingston University and came back in 2016. She enjoys reading, drinking coffee and travelling.
Investing News Network websites or approved third-party tools use cookies. Please refer to the cookie policy for collected data, privacy and GDPR compliance. By continuing to browse the site, you agree to our use of cookies. 
Priscila is originally from Buenos Aires, Argentina, where she earned a BA in Communications at Universidad de San Andres. She moved to Vancouver for the first time in 2010 and fell in love with the city. A few years after she went to London, UK, to study a MA in Journalism at Kingston University and came back in 2016. She enjoys reading, drinking coffee and travelling.