Lithium Investing
Top 8 Lithium Stocks (Updated July 2022)
Jul. 13, 2022 01:55PM PST
The top lithium stocks by share price performance on US, Canadian and Australian exchanges have already made year-to-date moves.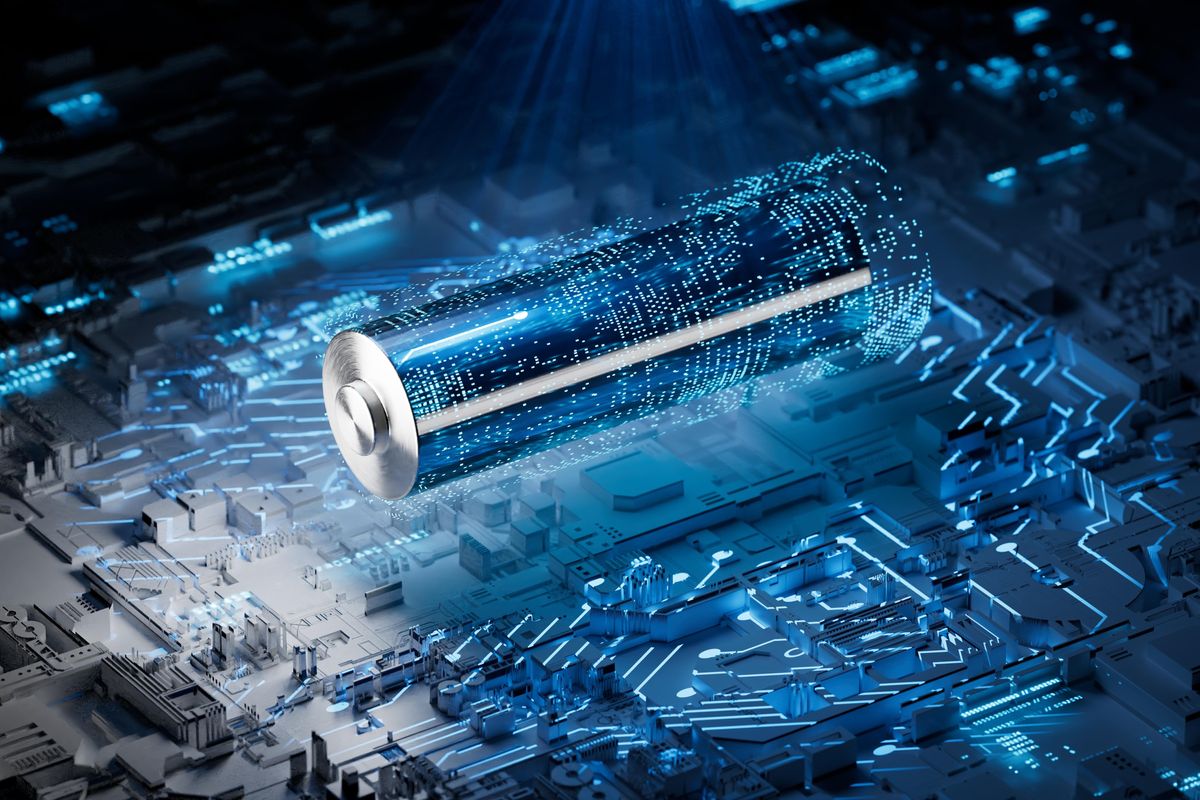 Editor's note — This article was originally focused on the top Canadian lithium stocks, but has been expanded to cover the top lithium stocks globally. Click here to read about the top Canadian lithium stocks.
You can also click here to read the latest top lithium stocks article.
Lithium prices hit an all-time high in 2021 and continued that trend into 2022. Although prices have cooled slightly from their peak in March, they're still sitting near historic levels.
May and June were interesting months for lithium. At the end of May, Goldman Sachs (NYSE: GS ) made an oversupply call that took many market watchers by surprise . Additionally, the Fastmarkets Lithium Supply and Raw Materials conference took place at the end of June, with panels on topics like geopolitics and global demand .
Here the Investing News Network takes a look at the top lithium stocks with year-to-date gains. The list below was generated using TradingView's stock screener on July 11, 2022, for Canadian companies, and July 13, 2022, for US and Australian companies. It includes companies listed on the NYSE, NASDAQ, TSX, TSXV and ASX; all top lithium stocks had market caps above $10 million when data was gathered.

---
1. SQM (NYSE: SQM )
Year-to-date gain: 64.3 percent; market capitalization: US$22.13 billion; current share price: US$83.12
SQM is one of the world's largest lithium companies. It produces lithium out of Chile's Salar de Atacama and brings it to the market in the form of lithium carbonate and lithium hydroxide.
SQM is developing the hard-rock Mount Holland lithium project in Australia through a joint venture with Wesfarmers (ASX: WES ,OTC Pink:WFAFF). The company places a heavy emphasis on the sustainability of its operations, including a production process that involves 97.4 percent solar energy .
On March 2, SQM released its 2021 earnings report, including net income of US$585.5 million compared to US$164.5 million for 2020. April 26 brought its annual general shareholders meeting, for which it released its resolutions . SQM's share price spiked in May to hit US$90.21 on May 18, the same day the company announced both its Q1 earnings report and the approval of an interim dividend payment . It hasn't released any news since then, but its share price continued to spike through late May, reaching a year-to-date high of US$113.33.

2. Sigma Lithium (NASDAQ: SGML )
Year-to-date gain: 39.71 percent; market capitalization: US$1.46 billion; current share price: US$14.46
In Minas Gerais, Brazil, Sigma Lithium has its Grota do Cirilo hard-rock lithium project, which has been in production at a pilot scale since 2018. Sigma expects Phase I production of 220,000 metric tons (MT) annually. According to the company, its goal is to become "one of the world's largest, lowest-cost producers of high-purity, environmentally sustainable lithium products." Sigma is constructing its greentech dense media separation production plant, which will make its operations vertically integrated.
The company was recently recognized by the Bank of America (NYSE: BAC ) as part of its "Top 50 Stocks for 10 Scarcity Themes." In late March, the company announced environmental, social and governance steps it would be taking, including donating 7,000 food baskets to the region it operates in. In mid-April, the company updated its feasibility study for Grota do Cirilo with a potential production capacity increase to 450,000 MT per year. Its share price spent much of April and early May elevated before falling back down.
On May 26, Sigma filed a consolidated technical report that looks at two initial production phases for Grota do Cirilo. The integrated operation would source feedstock spodumene ore from the company's Phase 1 and Phase 2 lithium deposits to produce battery-grade, high-purity lithium concentrate. The company pegs the after-tax net production revenue at US$5.1 billion and the after-tax internal rate of return at 589 percent, and states that this expansion scenario "will potentially position (it) as the world's fourth largest lithium producer." The news led to Sigma's share price spiking to a year-to-date high of US$18.30 on May 27.
Most recently, Sigma shared that it has increased the resource at Grota do Cirilo by 50 percent.
Year-to-date gain: 191.67 percent; market capitalization: C$13.89 million; current share price: C$0.175
Nevada Sunrise Gold may have gold in its name, but 2022 has been all about lithium. The explorer wholly owns two lithium projects, the Gemini and Jackson Wash assets, which are located in the Lida Valley basin in Nevada. According to Nevada Sunrise, the valley shares similar geography to the nearby Clayton Valley basin, where Albemarle's (NYSE: ALB ) Silver Peak lithium mine is located. In addition to its lithium properties, the company owns 100 percent of the Coronado VMS project, 20 percent of the Kinsley Mountain gold project and 15 percent of both the Treasure Box copper project and the Lovelock Mine cobalt project.
In the first quarter, Nevada Sunrise Gold's share price saw little movement, even as it commenced exploration at Gemini. It wasn't until the company shared its first drill results on April 18 that its share price broke above C$0.10, jumping from C$0.08 to C$0.14 overnight. Further exploration results at the project, including 1,101 parts per million lithium over 730 feet, continued to drive its share price higher.
After rising through May and early June, the company's share price hit a year-to-date high of C$0.36 on June 10 off the back of June 6 exploration results showing 327.7 milligrams of lithium per liter of water over 220 feet, as well as private placement news . Its most recent news came on July 11, when the company shared preliminary results from a May time-domain electromagnetic survey.
Year-to-date gain: 112.5 percent; market capitalization: C$15.13 million; current share price: C$0.085
Jourdan Resources is focused on acquiring, exploring and developing hard-rock spodumene lithium projects in Quebec, Canada. Its current projects are the Vallée lithium, Baillarge lithium- molybdenum and Preissac-La Corne lithium. According to the company, it has the largest lithium exploration portfolio in Quebec.
Jourdan Resources' share price saw a spike to start the year ⁠— hitting a year-to-date high of C$0.10 ⁠— but then performed relatively flatly for much of the first half of the year, staying mostly around C$0.05 to C$0.06. The company's share price began to rise again in June, during which time it shared exploration results at Vallée, including a highlight of 3.2 meters at 1.56 percent Li2O. Its share price hit C$0.09 in June and again in July, and its most recent news came on July 7, when it shared its latest exploration results at Vallée.
3. Lithium Energi Exploration (TSXV: LEXI )
Year-to-date gain: 45.45 percent; market capitalization: C$17.16 million; current share price: C$0.24
Lithium Energi Exploration is an acquisition, exploration and development company working in South America's Lithium Triangle, with over 72,000 hectares of lithium brine concessions in Argentina's section of the triangle.
In January, the company announced that exploration and development with its joint venture partner Global Oil Management Group was accelerating. The name of the new joint venture is Triangle Lithium Argentina.
On March 24, the company shared that, alongside its new joint venture Triangle Lithium Argentina, it would soon commence exploration drilling in the Antofalla basin. This news caused its share price to shoot up over the following weeks, moving from C$0.21 on March 24 to a year-to-date high of C$0.35 by April 11. On June 21, the company announced that drilling had commenced, and would encompass 2,400 meters over six wells at the basin. Although its share price has fallen since its April highs, it's still up significantly year-to-date.
1. Xantippe Resources (ASX: XTC )
Year-to-date gain: 60 percent; market capitalization: AU$55.73 million; current share price: AU$0.008
Xantippe Resources is developing its Carachi lithium project in Argentina after pivoting to focus on what it calls the lithium super trend. The company's goal is to provide high-purity, battery-quality lithium, and it is acquiring multiple tenements in the Lithium Triangle to accomplish that goal. Xantippe's land package is located near Lake Resources' (ASX: LAC ,OTCQB:LLKKF) Kachi lithium project. In addition, the company has its Southern Cross gold project in Western Australia, which it is investigating for lithium-bearing pegmatites.
In 2022, Xantippe exercised its option to acquire Carolina Lithium , which gave it access to the Carachi Pampa project. Additionally, it has exercised its options to acquire the Rita and Rita 1 tenements, the La Sofia tenement and the Luz Maria tenement, all expanding the company's footprint in the Lithium Triangle. Xantippe's share price hit a year-to-date high of AU$0.015 in April.
On June 14, Xantippe announced that it had increased its footprint of lithium brine tenements in the country from 12,400 to 21,900 hectares after obtaining options for four more land packages. Most recently, the company obtained exploration and prospecting licences for the Southern Cross project.

2. Core Lithium (ASX: CXO )
Year-to-date gain: 50.86 percent; market capitalization: AU$1.48 billion current share price: AU$0.875
According to Core Lithium, its Finniss lithium project in the Northern Territory is "one of Australia's most capital-efficient and lowest-cost spodumene lithium projects." First production is expected in the fourth quarter of 2022, and the company already has multiple four year offtake agreements in place with Ganfeng Lithium (SZSE: 002460 ) and Sichuan Yahua Industrial Group (SZSE: 002497 ).
On March 1, Core Lithium announced a four year offtake arrangement with Tesla (NASDAQ: TSLA ) for up to 110,000 tonnes of lithium oxide spodumene concentrate from Finniss. Shares saw a spike at the beginning of April following the release of an update on exploration at its Finniss project, and Core hit a year-to-date high of AU$1.60 on April 4. A week later, the company announced that it was acquiring the Shoobridge lithium project near Finniss.
In May, Core shared its final 2021 lithium assays, which include a highlight of 35 meters of 0.84 percent Li2O, including 10 meters at 1.44 percent. The company has released two updates on development of the Finniss project in recent months, one in May and one in June . Most recently, the company shared that the mineral resource estimate for Finniss has increased by 28 percent to 18.9 million MT at 1.32 percent Li2O; Core believes that its 2022 drilling will lead to "further significant increases."

3. Prospect Resources (ASX: PSC )
Year-to-date gain: 26.62 percent; market capitalization: AU$453.01 million current share price: AU$0.975
Prospect Resources is a battery metals explorer and developer focused on Zimbabwe and sub-Saharan Africa. The company is in the early stages of an exploration program at its Step Aside lithium project in the Harare greenstone belt in Zimbabwe. The company anticipates drilling in Q3 2022.
In April, the company completed the sale of its 87.5 percent interest in the Arcadia lithium project to Huayou International Mining (Hong Kong), which is a subsidiary of Zhejiang Huayou Cobalt (SHA: 603799 ). Prospect received US$342.9 million in net proceeds from the sale, the majority of which it plans to distribute to shareholders. On April 29, the company shared its quarterly activities report for Q1. The company's share price has climbed through the year to reach a year-to-date high of AU$0.99 on July 8.

Is lithium a good investment?
The lithium price has seen huge success over the past year, and many stocks are up alongside that. It's up to investors to decide if it's time to get in on the market, or if they'll try to wait for a dip.
A wide variety of analysts are bullish on the market as electric vehicles continue to prosper , and lithium demand from that segment alone is expected to continue to rise. These experts believe the lithium story's strength will continue over the next decades as producers struggle to meet rapidly growing demand.
How to invest in lithium?
Unlike many commodities, investors cannot physically hold lithium due to its dangerous properties. However, those looking to get into the lithium market have many options when it comes to how to invest in lithium.
Lithium stocks like those mentioned above could be a good option for investors interested in the space. If you're looking to diversify instead of focusing on one stock, there is the Global X Lithium & Battery Tech ETF (NYSE: LIT ), an exchange-traded fund (ETF) focused on the metal. Experienced investors can also look at lithium futures.
How to buy lithium stocks?
Lithium stocks can be found globally on various exchanges. Through the use of a broker or an investing service such as an app, investors can purchase individual stocks and ETFs that match their investing outlook.
Before buying a lithium stock, potential investors should take time to research the companies they're considering; they should also decide how many shares will be purchased, and what price they are willing to pay. With many options on the market, it's critical to complete due diligence before making any investment decisions.
It's also important for investors to keep their goals in mind when choosing their investing method. There are many factors to consider when choosing a broker, as well as when looking at investing apps — a few of these include the broker or app's reputation, their fee structure and investment style.
Don't forget to follow us @INN_Resource for real-time updates!

Securities Disclosure: I, Lauren Kelly, currently hold no direct investment interest in any company mentioned in this article.
Editorial Disclosure: Nevada Sunrise Gold and Jourdan Resources are clients of the Investing News Network. This article is not paid-for content.
SQM:US
https://twitter.com/INN_Resource
https://www.linkedin.com/in/lauren-kelly-16a369b3
lkelly@investingnews.com
Lauren gained her education through Douglas College's Professional Writing program and SFU's Editing certificate program. She spent many years at Douglas' student newspaper, including a term as Editor-in-Chief. Now nearing five years as part of the INN team, she is passionate about delivering accurate and informative content to investors.
Featured Lithium Investing Stocks
Investing News Network websites or approved third-party tools use cookies. Please refer to the cookie policy for collected data, privacy and GDPR compliance. By continuing to browse the site, you agree to our use of cookies.
Lauren gained her education through Douglas College's Professional Writing program and SFU's Editing certificate program. She spent many years at Douglas' student newspaper, including a term as Editor-in-Chief. Now nearing five years as part of the INN team, she is passionate about delivering accurate and informative content to investors.