How to Invest in Uranium
Unlike gold, physical uranium cannot be placed under a pillow for safekeeping.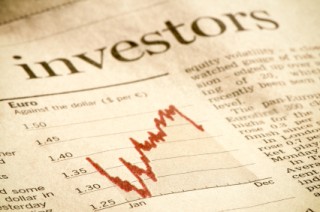 The case for investing in uranium is strong, particularly as the market is set to move into deficit. However, until that happens, equities prices, as well as uranium prices, are likely to remain low. These lower prices are an opportunity for investors to secure a foothold in the market. 
But how do investors invest in uranium? Unlike gold, owning physical uranium is not possible. Indeed, considering the metal's radioactive characteristics, it's definitely not recommended to hide it under your pillow. So where does that leave investors?
Invest in uranium: Stocks
One of the three ways to invest in uranium is to buy stocks. One option in terms of stocks is to look at pure-play uranium companies such as Cameco (TSX:CCO,NYSE:CCJ), the largest uranium producer in the world.
Investors can also turn to mid-tier development and early stage production companies like Peninsula Energy (ASX:PEN), Ur-Energy (TSX:URE,NYSEMKT:URG), Denison Mines (TSX:DML,NYSEMKT:DNN), and Energy Fuels (TSX:EFR,NYSEMKT:UUUU). Energy Fuels also offers investors exposure to the only conventional toll mill in the US.
At the more speculative level, investors have plenty of exploration and discovery stories to play, including Fission Uranium (TSX:FCU) and NexGen Energy (TSX:NXE).
Other options include companies like AREVA (EPA:AREVA). Though it is a leader in nuclear power, it also has stakes in several mines around the world that are focused on various other commodities, meaning that it offers investors a little diversity. Similar options include BHP Billiton (ASX:BHP,NYSE:BHP,LSE:BLT), which operates one of the largest uranium-producing mines in the world, Olympic Dam. Rio Tinto (ASX:RIO.NYSE:RIO,LSE:RIO) is another diversified mining company with uranium projects.
Lastly, uranium investors may want to look at Uranium Participation (TSX:U). The company is one of the purest plays in the uranium space and provides investors with exposure to physical uranium. It holds physical stockpiles of uranium and its share price tracks the underlying price of uranium.
Invest in uranium: ETFs
For investors who want exposure to the uranium market, but crave the diversity of a basket of equities instead of single stocks, exchange-traded funds (ETFs) are generally the way to go. Unfortunately for uranium investors, the selection of uranium-focused ETFs isn't very vast — in fact, there are only two options to choose from.
For starters, investors can look at Global X Funds (ARCA:URA), which tracks a basket of uranium miners. The fund is comprised of  companies across the US and globally.
The alternative to that ETF is the Van Eck Market Vectors Uranium + Nuclear Energy ETF (ARCA:NLR), which tracks a market-cap-weighted index of companies in the uranium industry.
Invest in uranium: Futures
Finally, investors can also look to the futures market. Futures contracts, as defined by Investopedia, are financial contracts that obligate the buyer to purchase (or seller to sell) an asset like a physical commodity or financial instrument at a predetermined future date and price. "[F]utures markets are characterized by the ability to use very high leverage relative to stock markets," states the publication.
As far as uranium futures are concerned, investors once again have few options. CME Group (NASDAQ:CME) offers UxC uranium U3O8 futures. These contracts track U3O8, and each contract represents 250 pounds of uranium. The NYMEX also provides investors with a U3O8 futures trading option.
Uranium U3O8 futures are an important part of the market as there is currently no exchange-listed, transparent price instrument with that consumers and suppliers can use to manage prices and risk. Furthermore, uranium futures provide investors with a marketplace for direct exposure to uranium prices.
Why invest in uranium?
When it comes to investing in uranium, investors have plenty of options. And as to why investors should consider investing in uranium, the thesis is simple: the market is on the cusp of a renaissance, with analysts expecting to see violent upward movement in uranium prices in the near future. With that in mind, investing in uranium while the market is down could be an opportunity for investors.
On a different note, there has been a global shift towards cleaner energy, and with that the market is seeing an incredible number of nuclear power stations getting approved. There is thus no doubt that additional uranium supply will be required in the future.
Don't forget to follow us @INN_Resource for real-time news updates.
This is an update to an article originally published on February 16, 2016. 
Securities Disclosure: I, Vivien Diniz, hold no investment interest in any of the companies mentioned in this article.
Editorial Disclosure: Energy Fuels and Peninsula Energy are clients of the Investing News Network. This article is not paid for content.