Top Uranium Stocks of 2018 on the TSX and TSXV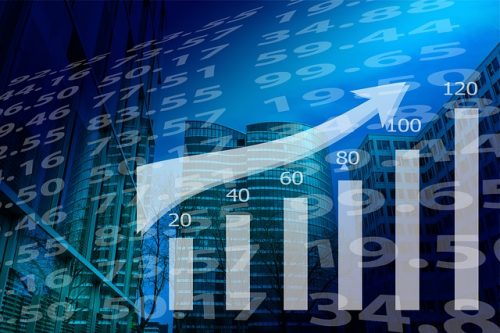 What are the best uranium stocks? We've compiled a list of companies on the TSX and TSXV that have seen year-on-year share price gains.
The U3O8 spot price has steadily picked up since the end of June. It sat at around US$22.32 per pound at the beginning of 2018, but had blossomed to US$29.10 by the end of November.
As to be expected, some uranium explorers and producers have been able to reap the benefits of that growth, with some experiencing notable share price growth. Below the Investing News Network has listed the top uranium stocks on the TSX and TSXV by share price performance so far this year.
All year-to-date and share price information was obtained on December 7, 2018 from TradingView. All companies listed had market caps above C$10 million at that time.
Year-to-date gain: 94.69 percent; share price: C$4.40
A fully integrated producer of both uranium and vanadium, Energy Fuels says it is the only company in the US with both conventional and in situ recovery (ISR) uranium production. Energy Fuels has a diverse roster of mines, mills and projects under its belt, including its Canyon mine and Sheep Mountain project.
The company's share price maintained a steady course through the first half of 2018, but really began to pick up speed in early August, when Energy Fuels announced its Q2 results and revealed plans to restart vanadium recovery at its White Mesa mill. The news boosted Energy Fuels' share price from C$3.92 to $4.53 in just a day, marking one of the highest share prices for the company all year.
The top point for Energy Fuels' share price in 2018 was when it announced its Q3 results; the company rose almost a dollar higher to C$5.35. Read our 2018 uranium trends and 2019 uranium outlook stories for more details on the company's activity this past year.
2. enCore Energy (TSXV:EU)
Year-to-date gain: 91.67 percent; share price: C$0.115
enCore Energy holds a 100-percent interest on over 115,000 acres of private mineral rights in New Mexico, giving the company plenty of space to play with. Under its belt are the Crownpoint and Hosta Butte uranium deposits, along with processing rights at Energy Fuels' White Mesa uranium mill.
After a slow but steady eight months, enCore started to see strength in August. Though the company has stayed very quiet through 2018, with only three press releases all year, its share price has peaked at C$0.13 a handful of times since late August, and has generally stayed on the up ever since.
3. Forsys Metals (TSX:FSY)
Year-to-date gain: 45.45 percent; share price: C$0.24
An exploration company with assets in Namibia, Forsys Metals considers its Norasa uranium project its flagship operation. Within Norasa lies the Valencia project, which the company has a 25-year mining license for; additionally, Forsys has a 100-percent interest in the Namibplaas project, which is just 7.5 kilometers northeast of Valencia.
Similar to the other companies on this list, Forsys began to surge in late July/early August. While the company has been fairly quiet on the news front and its share price has taken a few dips since the summer, it was carried upwards by news of a non-brokered private placement in September, which brought gross proceeds of C$550,000 for Forsys.
4. Cameco (TSX:CCO)
Year-to-date gain: 34.8 percent; share price: C$15.65
One of the world's largest uranium producers, Cameco has "tier-one" operations in Canada and Kazakhstan that have the capacity to produce over 53 million pounds of the product annually. Alongside its major operations include other uranium projects in the US and Australia.
Cameco has had a bit of a rollercoaster 2018. It saw a huge surge after the Tax Court of Canada ruled in its favor following a dispute with the Canada Revenue Agency (CRA). However, its share price also took major plunges through the year, including when the CRA clapped back at Cameco by appealing the Tax Court's aforementioned decision in late October.
Other news from Cameco this year includes the indefinite closure of its McArthur River mining and Key Lake milling operations in Saskatchewan. Market watchers have said this move is partially behind this year's positive U3O8 spot price momentum.
Year-to-date gain: 21.43 percent; share price: C$0.255
Azarga Uranium has its eyes on the prize, with the prize being becoming "America's next uranium developer." Its main priority is the Dewey Burdock project, but the company also owns multiple deposits and projects in Wyoming, the Centennial project in Colorado, four exploration projects in the US and 70 percent of the Kyzyl Ompul project in the Kyrgyz Republic.
After hitting a snag in February, when its share price saw its lowest point all year at C$0.185, the company maintained a consistently healthy share price value. The highest price tag for Azarga, C$0.34, came in mid-May, a week after the company announced it was merging with URZ Energy to form a new US-focused ISR uranium development company.
Don't forget to follow us @INN_Resource for real-time updates!
Securities Disclosure: I, Olivia Da Silva, hold no direct investment interest in any company mentioned in this article.
Editorial Disclosure: Azarga Uranium and Energy Fuels are clients of the Investing News Network. This article is not paid-for content.